Sponsored - The following content is created on behalf of Hushabye Nursery and does not reflect the opinions of Gray Media or its editorial staff. To learn more about Hushabye Nursery, visit HushabyeNursery.org.
PHOENIX, AZ (Hushabye Nursery) – Becoming a parent can be a little bit terrifying, even under the best circumstances. Now, imagine you're struggling with a substance use disorder. Life is difficult, at best, and it feels like the deck is stacked against you.
Then you find out you're pregnant. What do you do? Where do you go? Who will help you and your baby through this, do everything possible to keep you together? Who has the skills and dedication to care for babies with Neonatal Abstinence Syndrome? Who is going to be there for your family?
The answer to all of those questions is Hushabye Nursery. Neonatal nurse practitioner Tara Sundem founded Hushabye specifically to help babies with NAS, the ones most impacted by Arizona's opioid crisis. Hushabye Nursery provides 24/7 one-to-one care for its tiny charges, which is amazing, but it's only the beginning.
"We're baby-centered, but truly, to help that baby, we need to heal their entire family," Tara said. That's what she and her team do.
Tawni Carson is living proof that the unique model of wraparound care created by Hushabye Nursery is effective. Tawni had the courage to get the help she and her family needed. There were bumps along the way, and times she wasn't sure she'd make it through. But Hushabye Nursery was there for her, no questions asked, no judgment passed.
Today, Tawni is part of the Hushabye Nursery team, helping moms who are where she has been -- and come back from. She's there for others the way Hushaby Nursery was there for her. She doesn't see it as something she has to do. It's not an obligation. To her, it's something she gets to do, something she wants to do. It's part of her continuing journey.
Tawni's story -- and that of her daughter -- is one of resilience and hope; nobody can tell it better. This is what Hushabye Nursery is all about.
"I was met with love and understanding."
My name Is Tawni Carson; I am a recovering opioid addict.
My story with drug use started from a very early age. I picked up for the first time as early as 10. I used on and off most of my life. I also tried to get sober many times. Most of the time, I was alone because I didn't think I needed help. In adulthood, I was a military wife for many years with two children, a home, a good job, and a seemingly everyday life. It would never last because I am an addict who couldn't go without using for an extended time.
When I went through my divorce, I did well for a while—raising my kids on my own and moving on with life. Until I slowly found my way back to using in some form. I found myself in a DCS case that I never imagined being in. I did all I could, drug testing and doing classes like they wanted me to. I did not win, though; they were temporarily placed with their dad, and that was when I found fentanyl. I found myself using more than I ever imagined I would. My life became a dark place, and I was lost. I spent my days in a cycle of the same thing, attempting to run away from the pain of not having my children with me.
One day, I realized I was pregnant about five months along. I was terrified and full of shame. My first thought was not to keep my baby because I didn't think I could get better, and I didn't have my other children. And at the same time, I loved my baby already, so I couldn't imagine not having her either.
That was when I found Hushabye Nursery.
I started talking with a Peer who worked there after my family had already talked to her about my situation. I was so full of shame and judgment of myself that I remember being scared about what they must think of me. What I got that day was love and acceptance, the kind I couldn't even have for myself then. My family and my peer worked out a detox plan, and I initially felt pressured to go. My belly is getting big, and I am skin and bones. My legs were swollen, and I was sick. So, I first went to the emergency room to be medically cleared as I had not even seen a doctor during my pregnancy. They had a medical transport to detox. All are scheduled and put in place by Hushabye Nursery.
When I was discharged, I was also set up with referrals to an OBGYN specialist in pregnant women and substance use at Banner Women's Institute. Dr. Maria Manriquez, and a program named Lifewell. I wanted to do great, and I thought I had it now. I couldn't handle staying at Lifewell, so I called Hushabye, who said, "Okay, let's find something else that will work." They referred me to the HEAL program in the same office as my doctor at Banner. So, I left Lifewell and went back home.
I wanted to stay sober and thought that I would. It took less than a month before I was having a lapse. My shame spiral started all over again. I was off and running away from everything. Everyone I had left blocked my phone number, and I was alone.
The only person I had left to call was my Peer at Hushabye. Once again, I was preparing to be met with disappointment, the same disappointment I had in myself. Instead, I once again was met with love and understanding. Words like you didn't fail, so let's try something new until we find what works for you.
She started talking to me about a program named Sally's Place. It was longer, and there were different rules. Such as not having a phone until later in your program, and you cannot have the Father of the baby involved. All things that I wasn't ready to part with, but I had built trust in Hushabye, so I listened. That night, my peer spoke to my mom to explain the relapse. She explained that sometimes it takes that last time to realize we want something different.
So, I met with this program. I heard it was at least one year, and was I willing to commit to that long-time frame? I remember thinking, "You have got to be kidding me." This girl who wouldn't even commit to a 30-day program, and I am about to commit to a year?
The trust I had built in Hushabye in that moment helped me take a step forward when I wasn't sure I wanted to. I tried to look for reasons but was running out of them. So, I committed and started a program full of ten other women when I couldn't imagine a close relationship with even one woman. I gave up my phone and stayed even when I wasn't sure I wanted to.
Hushabye continued to follow up with me, and when I was pregnant past my due date called to check on me often to make sure I was okay. I gave birth to my daughter with just under three months sober. A miracle that I didn't believe was possible.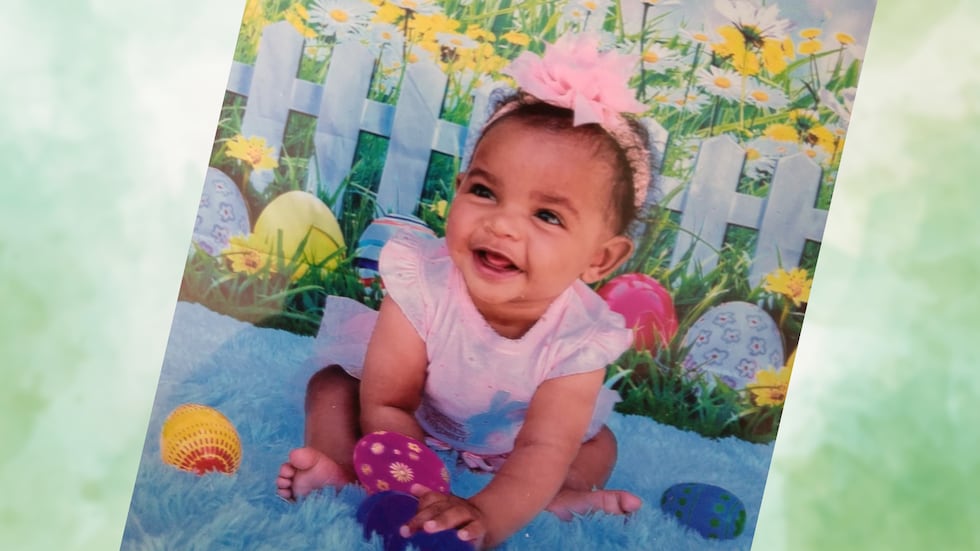 I was so scared when it came time to call and self-report with DCS. I had prepared our green binder full of my drug screens and my level of engagement in all my programs. I was ready everywhere except the trauma of my previous case with my children haunted me at this moment. Do you know who happened to call me to ask if I reported? When I cried, my peer from Hushabye held me through the phone and said, "Let's do this together."
We did a 3-way call with the DCS hotline. At the same time, she was texting me the whole way, cheering me on for my honesty and bravery. I spent the next day scared, waiting for them to come in and treat me like this horrible person who used drugs while pregnant. The experience at the hospital was great until they heard I was a MAT mom, and without the nurse trying to, her tone changed with me. They did not believe my daughter was withdrawing, no matter how worried I was, and I often pointed out her hands shaking. They pushed to discharge me home, and I tried to go to Hushabye Nursery. I couldn't wait to get there and show them how good I have done. The hospital staff finally listened to me, and Hushabye set up a medical transport to move my baby and me to the Nursery.
When I arrived, I instantly felt at peace. The nurses all came to congratulate me, and the Outpatient team that had put so much work into me came to see us. It felt like I was home with family. Tara came to look at Dahlya and told me, "You did a great job, mama." Words I remember so clearly even today.
I expressed my concerns about her tremors, and they quickly validated me with what she was experiencing. While I wish she had not been withdrawing, I felt peace of mind knowing I was somewhere she would be taken care of. That peer I worked so hard with couldn't wait to come and see my baby, and I felt so much gratitude for finally making it. For making her proud.
It was time for DCS to meet with us, and my team at Hushabye had prepared me and talked through it with me, so I felt ready. I was honest about every detail. I cried, and she listened to me. That worker told me words I thought I would never hear. She said, "I am so proud of you, and the fact that you reported yourself blows me away. Keep doing what you're doing."
I remember the tears and the feeling of how different the experience was from what I felt it would be. I was discharged back to Sally's with my baby and with no case. I spent 19 months at Sally's Place. In that time, I continued to work with Hushabye.
I gained so much in that time frame. I returned to school to get my GED and Peer Support certification. I got my driver's license back, stability, and, most importantly, I slowly got my two older children back. I gained so much from working with Hushabye Nursery.
Now, I have dedicated my life to working with families. I get to give them the same love and respect I felt on that first day. I get to use my story to help others.
I knew that I wanted to work at Hushabye early on in the transition phase of my program. I applied as soon as my certifications were finished. I have worked at Hushabye Nursery for six months and am continuing my education at GCU in social work.
I am blessed with this beautiful life that I felt I would never have. With over two years sober. I remember how it all felt for me starting out. It's essential for me to help others from a place of love and understanding. The same way that Hushabye helped me on that first interaction.
I will forever be grateful to Hushabye Nursery for all the steps taken to help me along my journey to recovery.
There are many more mothers like Tawni and babies like Dahlya. They need Hushaby Nursery to do what hospitals cannot, and Hushabye Nursery needs you.
What Tara and her team at Hushabye have built is unlike anything in the entire country, and it all revolves around a simple idea. Family heals. Hushabye Nursery pairs essential health care with just-as-essential family support services. There are other medical detox nurseries for babies with NAS, but their services end with the babies. Hushabye Nursery takes it further by helping the mothers.
Since opening in late 2020, Hushabye Nursery has helped almost 650 Arizona babies with NAS and their families.
"Families heal every single day," Tara said. "It just takes caregivers with the expertise to make that withdrawal process a little bit easier."
Hushabye Nursery changes lives. You can help.
While the cost of caring for a baby with NAS is drastically lower than a NICU stay, Medicaid and insurance companies do not cover everything. The cost of care is more than the reimbursements. Some insurance companies will not pay Hushabye if a baby is transferred from the NICU because it already paid the hospital. And then there are families without insurance. They are not turned away.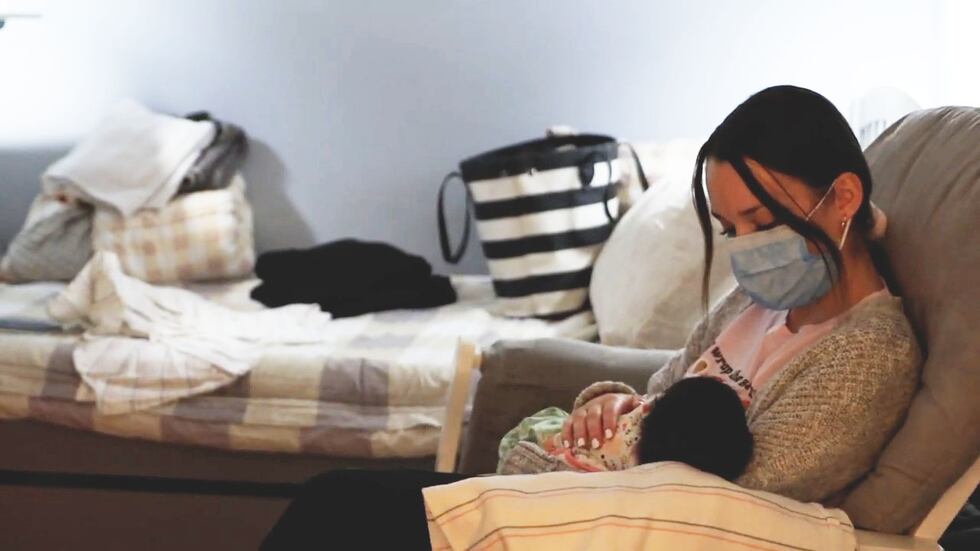 "We accept those babies, and we care for them without reimbursement or anything because it's the right thing to do," Tara said.
The gap between what's covered and the comprehensive care Hushbye Nursery provides is more than $1 million.
It's not just the health care that costs money. It's the practical things babies and families with newborns need – diapers, wipes, cribs, bassinets, rocking chairs. There's transportation for families and security for Hushabye Nursery's 12-bed facility.
It adds up. Your support helps the Hushabye team do their life-changing work.
Hushabye Nursery is a Qualifying Charitable Organization, which means you can help Arizona babies while reducing your tax liability, and you can do it right on your tax forms. Download and file Form 321 with Arizona QCO Tax Credit Number 22019 when you do your taxes for 2023. You can claim a credit on your 2023 taxes for donations made through April 15, 2024.
The maximum donation for single, married filing separately, or head of household is $421. The max for married filing jointly is $841 for gifts received by Tax Day.
"That goes a long way here at Hushabye," Tara said. "I can guarantee that every single dollar will make a huge difference to a baby and to their family's lives."