Sponsored - The following content is created on behalf of Dairy Farmers of Wisconsin and does not reflect the opinions of Gray Media or its editorial staff. To learn more about Dairy Farmers of Wisconsin, visit WisconsinCheese.com.
(Dairy Farmers of Wisconsin) - Looking for a pretty, summery dessert? These parfaits feature the classic flavors of fresh, fruit pie topped with a decadent-sweet ricotta cream.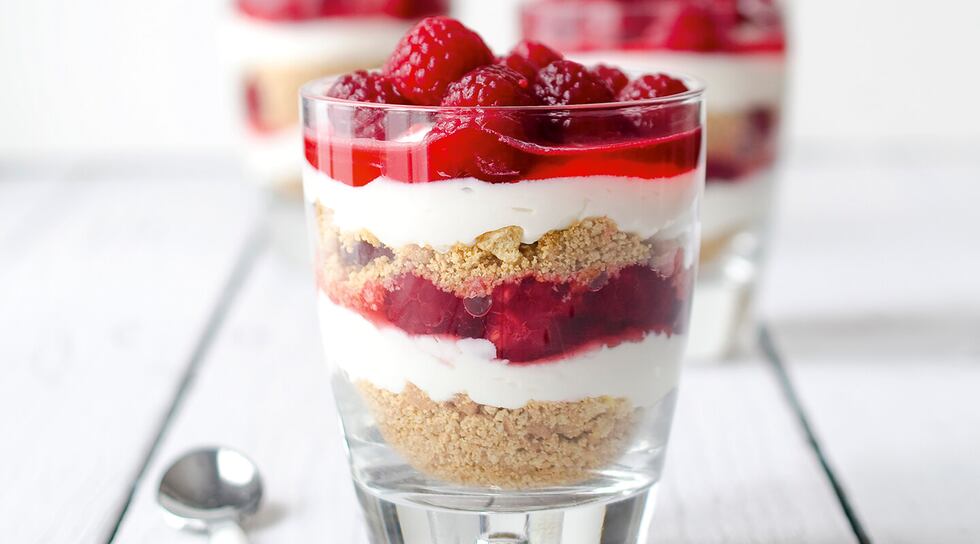 Ingredients
1 1/2 cups fresh raspberries (You can substitute other berries)

1/4 cup plus 1 tablespoon sugar, divided

1 tablespoon orange liqueur or orange juice

1 container (16 ounces) BelGioioso Ricotta con Latte® cheese

1/2 cup heavy whipping cream

1/2 teaspoon vanilla extract

1 cup graham cracker crumbs

3 tablespoons butter, cubed and melted
Instructions
Gently toss raspberries with 1 tablespoon sugar and orange liqueur in a bowl. Let stand for 30-35 minutes or until the juices have released from berries, stirring occasionally.
Meanwhile, beat the ricotta, cream, vanilla, and remaining sugar in a large bowl until blended. Combine cracker crumbs and butter in another bowl.
Spoon 2 tablespoons crumbs into each parfait glass. Layer with 2-3 tablespoons of ricotta mixture and 2 tablespoons berries. Repeat layers. Drizzle with juices from berries.
Note: For an adult spin, you can use Grand Marnier liqueur in this recipe.
Active time: 30 minutes | Servings: 4
More recipes featuring Wisconsin cheese