Your bicycle can change the life of an Arizona child in foster care
PHOENIX (Arizona Lottery Gives Back and Recycle Your Bicycle) – Arizona's Family is counting down to the annual Recycle Your Bicycle donation day – Saturday, Aug. 26. For the second year in a row, Arizona Lottery Gives Back is sponsoring the event, which gives bikes to Arizona children in foster care.
Give your old bike new life!
TL;DR: What you need to know
Recycle Your Bicycle Donation Day: Saturday, Aug. 26, 7 a.m.-10 a.m.
2 collection sites
Recycle Your Bicycle is a program run by the Arizona Association for Foster and Adoptive Parents, which was founded in 2003 to serve foster, adoptive, and kinship families. AZAFAP launched Recycle Your Bicycle 13 years ago and has distributed more than 12,000 bikes to Arizona children.
"Many kids in foster care have never had their own bike," RecycleYourBicycleAZ.com explains. "With this program, we give them the joy of having their own bikes. For many, it's not just the excitement; it's also a way to get to school or work."
Dealing with experiences no child should face, kids experiencing foster care are among Arizona's most vulnerable children. Many, if not most, have had to grow up too quickly in far-from-ideal circumstances - their childhoods cut short. Having a bike of their own can be an anchor, a chance to have a more typical childhood experience.
"It's an amazing thing to get a bicycle, and for kids who have experienced foster care, it's something that they have as their own property, that they have ownership of, and then can take care of it, and get out there with other kids and be a kid," explained Nancy Williams, AZAFAP's executive director.
When you play, Arizona wins
Arizona's Family and Arizona Lottery Gives Back, the charitable arm of the Arizona Lottery, teamed up with AZAFAP for the first time last year. We put out the call, and Arizonans responded in a huge way, donating more than 3,000 bikes in just a few hours.
We're hoping to do it again on Saturday, Aug. 26, starting at 7 a.m.
"After last year, we really saw the value that this program adds to these families," said Alec Thompson, who took over as the executive director of the Arizona Lottery in April.
The Arizona Lottery pumps millions of dollars from ticket sales into Arizona communities every year. The total for fiscal year 2022 (July 2021-June 2022) was just under $270 million. The total since the Arizona Lottery started in 1981 comes to about $5 billion. Yes, that's a b.
State law requires the Arizona Lottery to fund 17 vital programs in four key areas – higher education, health and human services, economic development, and environmental conservation.
"When you're playing the Lottery, you're not just doing a fun activity that gives you the chance of winning – winning big, even -- you also are giving back to the state and directly investing in programs and services that we all count on," Thompson said.
There have been some serious jackpots recently, and that has drawn out more casual players. Thompson would like to see those people become regular players.
"When more people play, the more Arizona communities benefit," he said. The best part is that every dollar stays local.
In addition to the 17 beneficiaries designated by law, Arizona Lottery Gives Back helps fund specialty programs like Recycle Your Bicycle, and they do it all year long.
"We're really focused on identifying causes that need our support," Thompson said. "I love the Lottery because I see firsthand the impact that the contributions of our players make to Arizona communities."
AZAFAP and Recycle Your Bicycle need YOU as much as they need your bikes
Which brings us back to Recycle Your Bicycle. AZAFAP is driven by volunteers. Not only do they rely on you to donate previously loved bicycles, they also recruit a small but dedicated army of volunteers to refurbish them to like-new condition.
"We do a triage when the bike comes in, and we make a decision on whether it needs to be something that requires a lot of mechanical work, light mechanical work, or just detailed," long-time Recycle Your Bicycle volunteer George Lopez explained.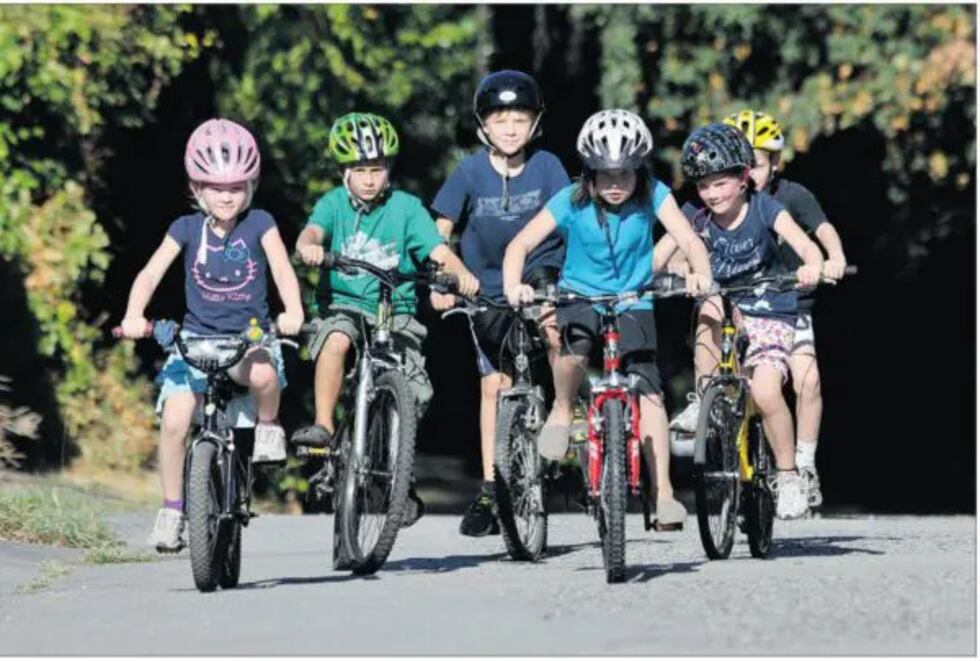 Some bikes won't need much more than new tubes and tires and perhaps a paint job. Others will require additional work, everything from light mechanical adjustments to finding and installing replacement parts.
"We have a job for everybody," he continued. "Scrubbing these [bikes] takes a little bit of work. You use your little toothbrushes, and you clean the crevices. If you are mechanically inclined, we encourage you to come and become a bike mechanic is what we call them, or a heavy mechanic, and we supply the tools."
Each bike goes through a final safety check, and each one comes with a helmet.
Why bikes?
"Bikes mean a lot to all kids, but for teens, that may mean they're getting a job, and they are able to use their bike for transportation to a job or school," Williams said. But it's not just freedom that comes with having a bike. "Bikes provide that social interaction with other kids in the neighborhood. It also helps provide normalcy for children who maybe have been moved from home to home."
The Christiansons have seen it – experienced it – for themselves.
"Most often, when children are first removed [from their homes], they come to us with all that they're wearing. So, we go out and purchase brand-new clothes and new shoes," foster mom Jennifer Christianson said ahead of last year's donation day. "Recycle Your Bicycle has touched our children. We're able to give them all new bikes. They can go on bike rides with their siblings. We take them camping. [It's been a] great experience for our children."
Foster dad Clint Christianson agreed. "You get them out there, and they're with all of the other kids. There is no barrier; there's nothing different about them. It puts them all as equals."
If you don't have a bike, you can donate money securely online. And if money is tight, AZAFAP and Recycle Your Bicycle will happily accept your time. They always need volunteers to help refurbish the bikes.
What kind of bikes does Recycle Your Bicycle need?
The short answer is all kinds. AZAFAP serves kids of all ages, so they need bikes of all sizes.
12-inch for kids 2-3 years old

16-inch for kids 4-5 years old

20-inch for kids 5-8 years old (most commonly requested)

24-inch for tweens

26-inch for kids 12 and up (biggest need)
Two more things you need to know
1. If you donate money online at www.ec70phx.com, Executive Council Charities will match a portion of it up to a total of $5,000.
2. Your monetary donation could save you money on your Arizona taxes. Claiming the Foster Care Charitable Tax Credit, you can reduce your Arizona taxes by up to $526 for individuals or up to $1,051 for those filing jointly. If you donate by Tax Day, Monday, April 15, 2024, you can claim the credit on your 2023 taxes. Just file Form 352 with the QFCO code 10008.