Hiking Phoenix's South Mountain Park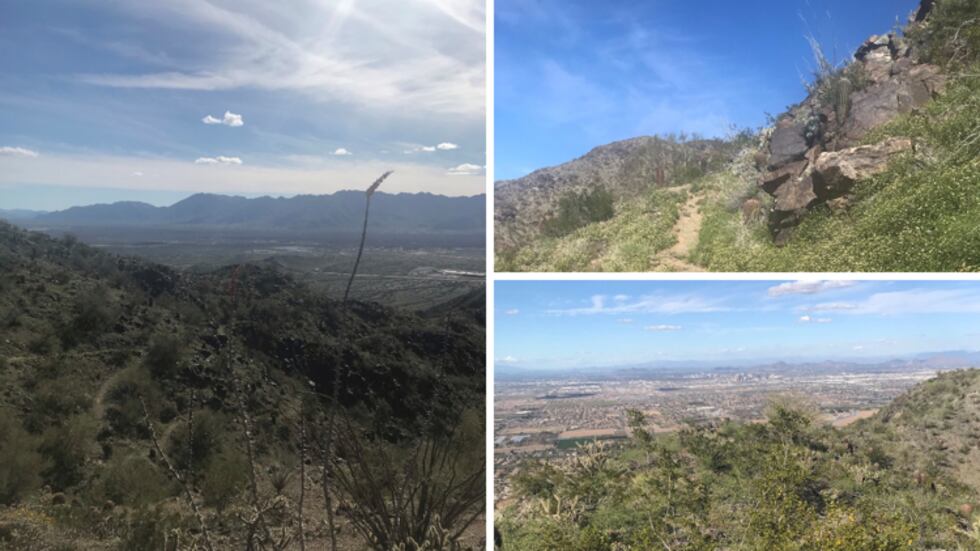 PHOENIX (3TV/CBS 5) -- South Mountain preserve is one of the largest municipal parks in the entire country.
At 16,000 acres, the huge park offers 51 miles of trails for hiking, horseback riding and mountain biking. The park consists of three mountain ranges, the Ma Ha Tauk, Gila and Guadalupe.
Debbie Hendricks, owner of Scottsdale hiking and adventure company Just Roughin' It, knows which trails to take in the South Mountain preserve.
Hendricks says to definitely check out the Hidden Valley Trail which connects from the Mormon Trail off 24th Street.
There are also some great trails in the Pima Canyon area, especially for beginners including the 3 mile Pima Loop Trail, Hendricks says.
Telegraph Pass is also a good option for a quick hike. With this trail you get about a 240 foot elevation change, according to the Parks and Recreation Department with the City of Phoenix.
Telegraph Pass is one of the more popular trails in the park. If you're looking for the road less traveled, Hendricks is the one to ask.
She says a better alternative for hikers looking for trails with fewer people is the Pyramid Trail from west Chandler Boulevard. This trail also gets you to the top of Telegraph Pass but instead of 1.4 miles one way, it is 3.2 miles one way.
If hikers really want to get away, they can hike the Alta Trail/Bajada/National Trail Loop from the far east end via San Juan Road. It is an 8.1 mile loop with about 1,000 ft gain.
Another fun thing hikers can do that also helps the environment is to turn a hike into a trash pick up.
Hendricks participated in a clean up with local organization Keep Nature Wild. The group helped collect almost 8,000 pounds of trash in two hours. She says she picked up about 30 pounds of glass in Scorpion Gulch alone.
Get out and enjoy this huge park right here in Phoenix and help keep it beautiful!
Click here for more information on Just Roughin' It
Click here for more information on upcoming cleanups with Keep Nature Wild