Discover lesser known trails in the Phoenix Mountain Preserve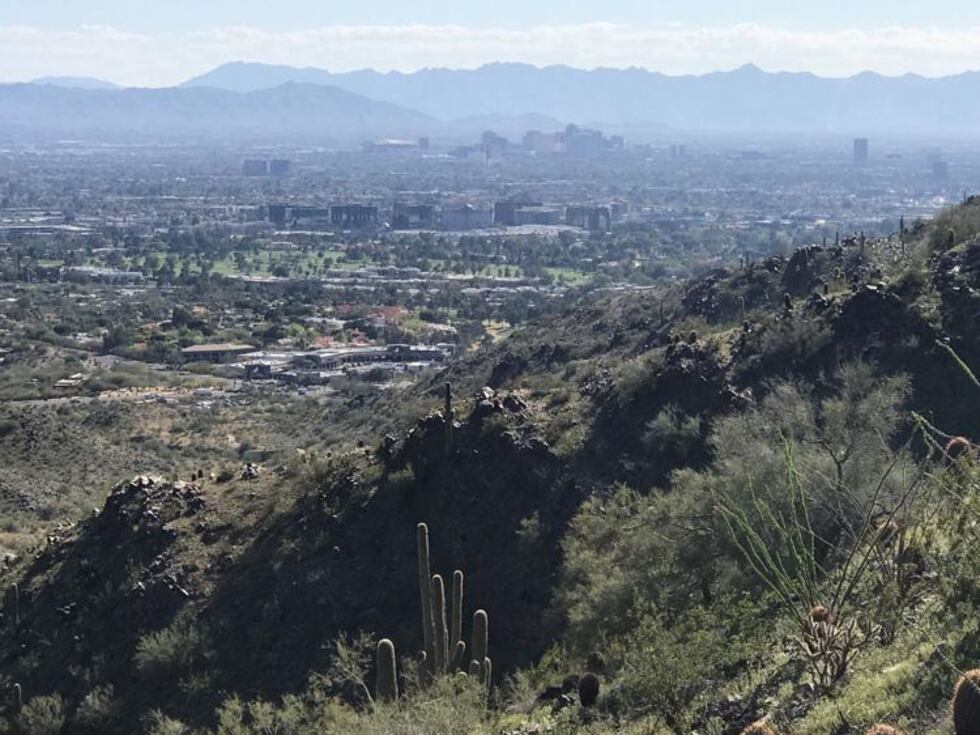 PHOENIX (3TV/CBS 5) -- Spring, as we Phoenicians know it, is waning. We have maybe a couple months left before pre-dawn wake-ups are required for a cooler hike.
Debbie Hendricks, hiking expert and owner of Scottsdale outdoor adventure store, Just Roughin' It, gives us some options to get out there and hike and soak up the last few days of nice weather.
The Phoenix Mountain Preserve System currently spans 37,000 acres and includes North Mountain, Camelback Mountain, Piestewa Peak and the Phoenix Sonoran Preserve. According to the City of Phoenix, there are plans to acquire additional acreage in the future.
This means there is a lot of hiking to be had here, aside from the two most popular hikes, Piestewa and Camelback. Here is my pick to get away from the masses and enjoy some "you" time.
Quartz Ridge Trail
Take a quick 3-mile out and back hike up Quartz Ridge (trail 8A) from 32nd Street and Lincoln Drive for an early morning or late afternoon workout. The parking lot is small and fills up fast. There are no facilities.
Or, continue along 8A and loop around to trails 8 and 8B. These sections will have you feeling like you traveled far from the city to enjoy a vast desert wilderness area.
There are numerous route options to extend your day. This is also where I encountered the "Snake Whisperer" for those of you that read the Hiking Etiquette article.
For something a little less challenging, or for easier parking, hike in via trail 8 from 40th Street and Shea Boulevard where there are ample parking, restrooms and water. You can make this an easy out and back or make a day of it with all the interconnecting trails in this section of the preserve.
Tip – aside from water – which is a given, do take a map for this area. There are numerous mountain biking and hiking trails in the area that can cause some confusion and have you out hiking much longer than expected.