Phoenix (3TV / CBS 5) You are missing out if you haven't checked out the beautiful Salt River horses! The beautiful wild horses can be seen at a few spots along the Salt and Verde Rivers.
Top places to see the Salt River wild horses
1.) Phon D Sutton Recreation Site
2.) Butcher Jones Recreation Site
3.) Granite Reef
4.) Coon Bluff
5.) Blue Point
6.) Pebble Beach Recreation Area
7.) Saguaro Lake
8.) Kayaking along the Salt River (Saguaro Lake Ranch offers kayak rentals and a shuttle ride back to your car)
9.) Along SR 347 near Maricopa, AZ
Depending on where you go, you may need a Tonto Pass, so be sure to plan your trip.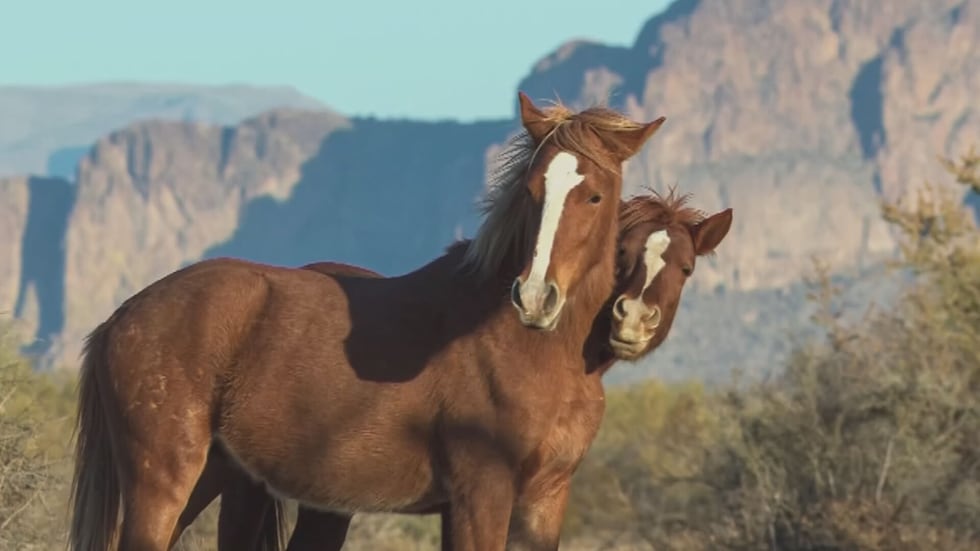 The best time to see the wild horses
I reached out to a guy who gets some of the best shots of the horses along the Salt River.
Richard Simonsen is always along the river, taking amazing pictures of these magnificent creatures.
Here are some tips he gave when taking pictures of wild horses.
He said the best time to view the horses is within two to three hours of sunrise or sunset.
"Not only does this include the 'Golden Hour,' the best warm light for photography, but it is also the time when the horses are generally quite active and are looking for a drink in the river," he said.
Richard said if you are lucky, and there are clouds overhead, it can produce some very nice colors that will reflect off of the river. This can make for some beautiful pictures with the horse reflecting off the water.
"Finding the horses can be tricky as they are "wild and free" and the different bands roam over a relatively large area of the Tonto National Forest," he said.
He said once you find a band or herd, watching them and learning their behavior is possible.
But he stressed to be sure to observe these wild horses at a respectful distance!
Thanks Richard for the great tips!