Good Morning Arizona Anchor
Arizona's Family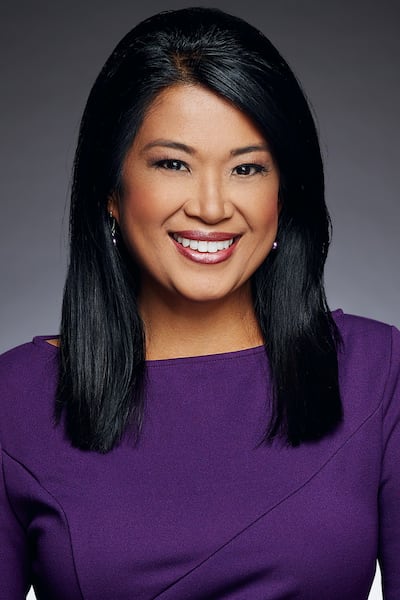 Emmy award-winning journalist Tess Rafols wakes you up with a smile as part of Good Morning Arizona! You can find her anchoring the top-rated, morning show from 6 a.m. to 10 a.m., weekdays with co-anchor Scott Pasmore.
The Southern California native joined Arizona's Family in January 2005 after anchoring the weekday morning shows at WTOL in Toledo, Ohio and KEYT-TV in Santa Barbara, Calif. She began her career reporting for the Orange County News Channel.
This journalist has covered all types of stories, from disasters like an EF5 tornado to presidential visits and investigative reports. But her favorite stories to tell are those that touch people's hearts and help folks in need. She produces Arizona's Family's Something Good segment and is part of AZFamily's Surprise Squad. Tess also loves sharing money and time-saving ideas, with ways to make life a little easier in her "Try it With Tess" segments. She often features anything new or trending!
Tess loves being involved with community events, especially working with children's charities like the March of Dimes.
She graduated from the University of Southern California with a bachelor's degree in Broadcast Journalism. Tess' proudest moment is the birth of her triplets: Cooper, Jaxon, and Zoey. Born at just 30 weeks, she calls them her "little miracles." They are now thriving teenagers! Tess jokes that being at Arizona's Family is her "break," and the real work begins when she gets home. She plays taxi mom through carpool school pickups and shuttles the kids to and from practices and activities. But Tess wouldn't have it any other way! She and her family love exploring Arizona, hiking, fishing, watching movies and playing board games.
Tess loves connecting with her viewers through social media. So reach out to her with any story ideas when you find a great restaurant/product to try or a great dress sale, maybe have a cool life hack to try, or even just to say hi!
Join Tess and the rest of the Good Morning Arizona gang weekdays, from 4:30 a.m. to 10 a.m.