Sports Anchor & Reporter
Arizona's Family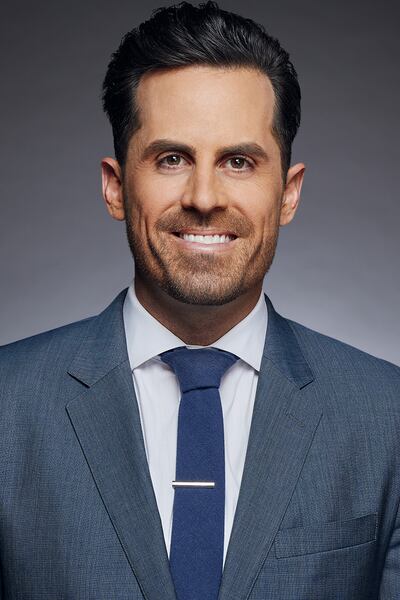 Nick King has been a sports reporter and anchor for Arizona's Family since September 2019. Before coming to Phoenix, he worked at television stations in California, Missouri and Virginia. He graduated from the University of North Carolina-Chapel Hill.
He grew up announcing backyard games of football, basketball, baseball and golf while playing with and against his brothers. In 5th grade, he decided he would make sports broadcasting his career. A quarter century later, it's still hard to believe that childhood dream has come true. Nick says whether it be high school, college or pro sports, the job never gets old. He's also found that the truly unforgettable days as a reporter center around telling the stories of people the public might otherwise never know about. The type of stories about the type of people that live in your heart forever.
Nick won an Emmy for Sports Anchoring and Reporting and a pair of Emmys for stories called "The Seated Golfer," about a Valley veteran who found new life on the golf course more than three decades after a wartime injury left him unable to walk; and "100 Mile Runner," about a 19-year-old who was diagnosed with autism running a 100-mile race. Other memorable stories he's enjoyed bringing to light include the basketball-crazy town of Whiteriver, Arizona, rallying together after a season on the court was lost due to the COVID-19 pandemic and the Perry high football team showing incredible support for their freshman team manager who was diagnosed with a rare genetic disorder called MPS.
When he's not at a game or looking for the next indelible story, Nick enjoys playing basketball, golfing, trail running, hiking, road-tripping around the Grand Canyon state, nature photography, reading, and cooking. More than anything, he's thrilled to call a place like the Valley of the Sun his home, the place where all of that is possible year-round.