Good Morning Arizona Anchor & Reporter
Arizona's Family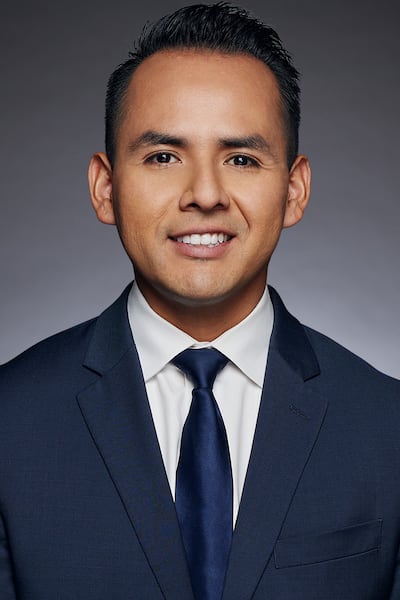 Colton Shone loves waking up dark and early, and has been doing so for the better part of a decade. He co-anchors Good Morning Arizona with Tess Rafols from 4:30 a.m. to 6 a.m. on weekdays, then reports out in the community and covers live segments throughout the rest of the morning show.
It's a dream come true for him to anchor and report in his hometown! Colton joined Arizona's Family in August 2022. Prior to his homecoming, Colton was an anchor and reporter in Albuquerque and Tucson.
In Albuquerque, Colton co-anchored the number one morning show for nearly seven years. His coverage of the Navajo Nation's fight against COVID-19 garnered him three Emmy Awards. It culminated in a 30-minute documentary called The People vs. The Pandemic. A member of the Navajo Nation, Colton is passionate about covering issues impacting Indian County. He's reported extensively on the Missing and Murdered Indigenous People crisis as well as culture and language revitalization efforts. Colton also spent a couple of years down in Tucson as an anchor and reporter for the CBS/FOX affiliate.
Colton's no stranger to the Valley. He got his first job in the business while in college as an anchor/reporter for 92.3 KTAR-FM. He was able to make a jump to television news as a reporter at CBS 5 in Phoenix. He had that job for a few years before he got the chance to anchor down in Tucson.
He graduated from ASU's Walter Cronkite School of Journalism and Mass Communication, and was part of the first cohort of students enrolled in the joint bachelor's and master's program. Now, he and his wife are so glad to be back home. When they're not working, their son keeps them busy! They love exploring kid-friendly things, hiking and checking out new restaurants.