Is that a unicorn? 'Mysterious creature' spotted in Arizona during full moon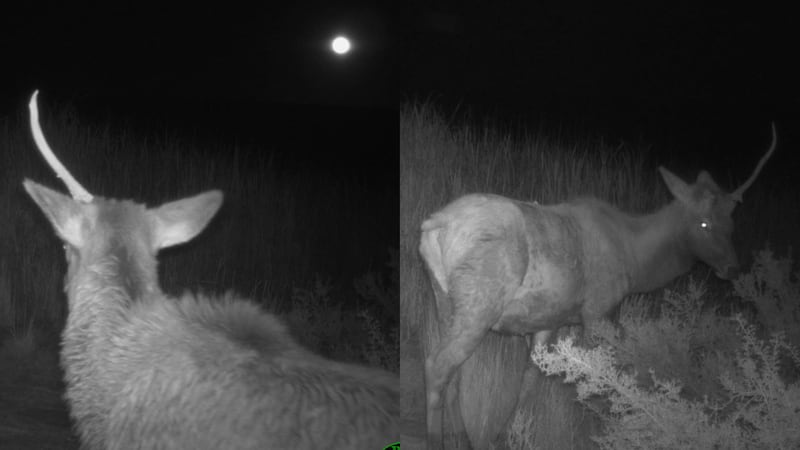 Published: Nov. 16, 2023 at 11:43 AM MST
PRETRIFIED FOREST NATIONAL PARK, AZ (3TV/CBS 5) -- It's certainly something National Park Service rangers don't see every day. At least, not at first glance.
Trail cameras at the Petrified Forest National Park in eastern Arizona caught a pretty unique sighting during last month's full moon. A young male elk was spotted gazing at the moon and then at the camera before taking off into the night.
And you might have noticed the elk resembles the mythical unicorn. Park rangers say that young male elk first grow "spikes," which are little single beams with no forks or tines like adult elk. Typically, the animals shed these antlers during the late winter or early spring as they get older, but environmental and health factors can make them lose their antlers early.
"With the next full moon occurring on November 27th, we'll be sure to watch for… Pegasuses?! Pegasi?!," park officials joked on Facebook.
Whatever it is, it's all the more magical in one of Arizona's treasured national parks. We'll certainly keep our eye for reindeer in the night sky in December.
See a spelling or grammatical error in our story? Please click here to report it.
Do you have a photo or video of a breaking news story? Send it to us here with a brief description.
Copyright 2023 KTVK/KPHO. All rights reserved.