Border Patrol agent, Navy veteran killed in the line of duty in Arizona
GoFundMe account started to help family of the fallen agent
Published: Nov. 15, 2023 at 2:09 PM MST
|
Updated: Nov. 17, 2023 at 7:17 PM MST
TUCSON, Ariz. (13 News) - An on-duty Border Patrol agent was killed in a single-vehicle accident in Douglas late Tuesday, Nov. 14.
The Cochise County Sheriff's Office said 44-year-old Freddy Ortiz crashed his ATV into a light pole and died at a Douglas hospital.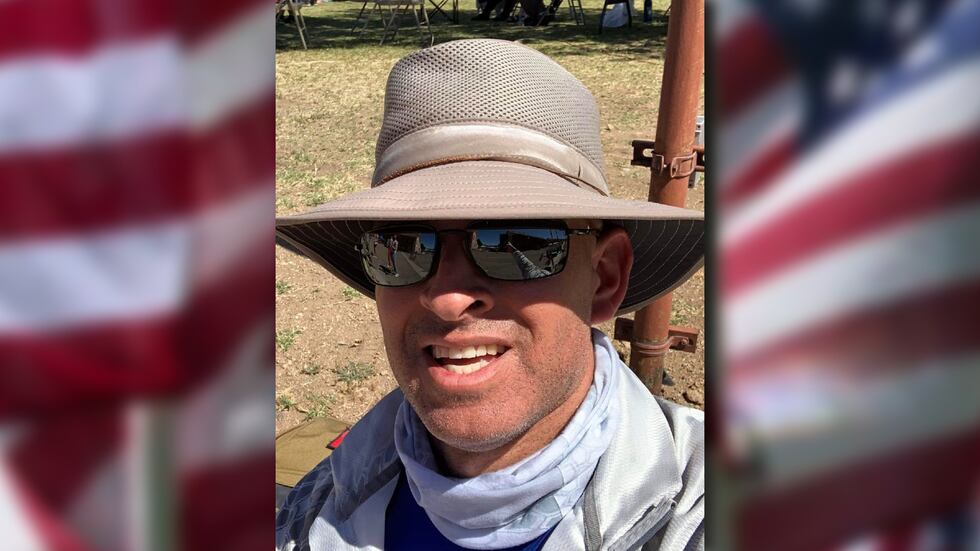 The CCSO said the accident happened behind the Walmart near Chino Road and West 5th Street around 7 p.m.
Ortiz is survived by his mother, Irma West and her husband Qwina West. He is also survived by his girlfriend, Krystal Sichler, as well as his stepfather Victor Guererro and his father Wilfredo Ortiz.
A GoFundMe account has been started to help Ortiz's family with the funeral and other unexpected costs. You can donate at https://www.gofundme.com/f/freddy-ortiz
Ortiz, who served in the Navy, had been a Border Patrol agent of the last 13 years.
"He was a really great guy who cared so much for his family and friends," Sichler said. "He was always there when they needed him or was in a bind. He was very down to Earth. He loved movies of any kind. Loved animals. Especially our kitties. He was a big fan of history as well."
According to the CCSO, Ortiz was responding to a call about suspected undocumented immigrants in the area.
"U.S. Border Patrol Agent Freddy Ortiz's on-duty death is a tragedy and a stark reminder of the dangerous nature of our mission," said Chief Patrol Agent for Tucson Sector John Modlin. " I am grateful for all the Border Patrol Agents, first responders, and medical staff who attempted to save his life. My thoughts and prayers are with his family, friends, and loved ones."
Ortiz was assigned to the Douglas Station in the Tucson Sector.
"It is an incredibly sad day for our brothers and sisters in Border Patrol and we have only the highest level of respect for the job these brave souls do every single day," said Cochise County Sheriff Mark Dannels. "God bless all of those in his work family and his home family, and know we are here if you need us."
Be sure to subscribe to the 13 News YouTube channel: www.youtube.com/@13newskold
Copyright 2023 13 News. All rights reserved.