2 residents sue city of Glendale for VAI Resort 25-year tax break deal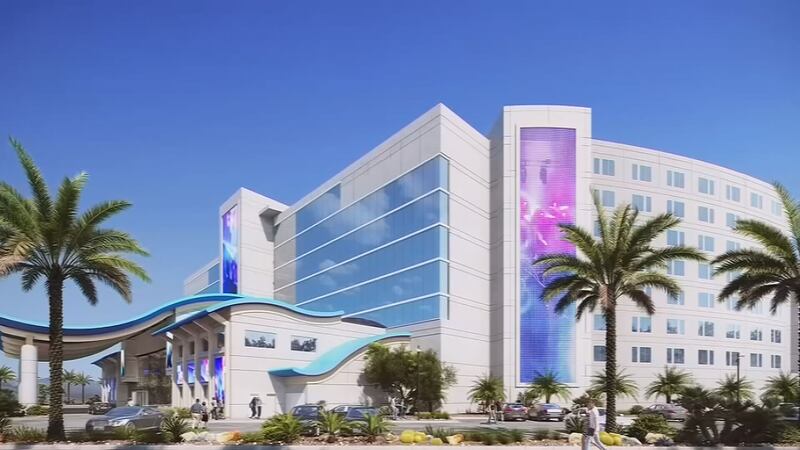 Published: Nov. 16, 2023 at 12:02 PM MST
GLENDALE, AZ (3TV/CBS 5) -- Two residents are taking Glendale to court, claiming the city violated a clause that would allow a new resort to get a large tax break for more than two decades.
The two plaintiffs are alleging the proposed tax benefits for VAI Resort violated the Arizona Constitution's gift clause, which bans state and local governments from giving "financial gifts" to private companies unless its for a public purpose or to benefit the community. Glendale has previously said they intend to give VAI Resort a 25-year tax exemption, worth millions of dollars.
"The City of Glendale should be looking out for its residents and ensuring that every deal they enter into gives back to the community," said Brendan Walsh, Executive Director of Worker Power and a plaintiff in the lawsuit. "The Gift Clause was enacted to create a balance, to even the economic playing field, between financial incentives given to corporations or individuals, and the public. The VAI Resorts deal goes against that. It's not just that the public isn't getting enough, they're actually getting nothing at all."
The resort would feature over 1,200 luxury hotel rooms and suites, a 360-degree concert stage, a 6-acre swimming area and the country's first man-made party island. It would be a two-minute walk from State Farm Stadium. However, the resort has seen its opening day delayed several times. The property was first scheduled to open before the Super Bowl in Feb. 2023, but is now slated to open sometime in 2024.
"Before I learned about this lawsuit, I thought that the resort deal was bad because of how much money was being given away. Now, I find out that what Glendale is doing is illegal. That is really upsetting because I expect the City Council to think about us, the people that elect them, but it feels like that's not true," said Ana Martinez, a Glendale homeowner and plaintiff on the lawsuit.
Arizona's Family previously spoke with officials from Worker Power Institute, who said thousands of Glendale residents are uncomfortable with the project's tax breaks. But, Glendale officials say the break won't affect the new tax revenue coming into the city. Voters attempted to get the tax incentive on the ballot, but the city stopped the ability to do so by striking down the amended contract created to address ownership changes. The land was originally owned by Epic Resort before being purchased by VAI.
If the lawsuit is successful, Glendale would be prohibited from giving the resort a property tax break unless city and VAI officials can find public benefits that align with the gift clause.
See a spelling or grammatical error in our story? Please click here to report it.
Do you have a photo or video of a breaking news story? Send it to us here with a brief description.
Copyright 2023 KTVK/KPHO. All rights reserved.