City of Peoria erases back tax owed on 'amusement' businesses, sets effective date to 2024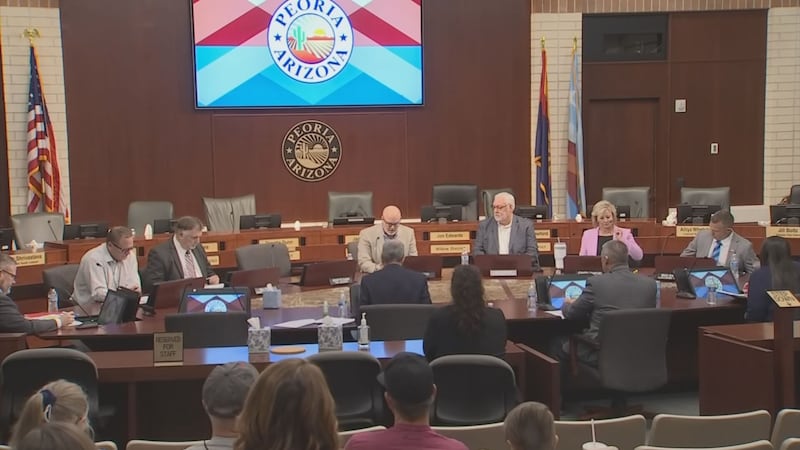 Published: Nov. 15, 2023 at 12:18 PM MST
PEORIA, AZ (3TV/CBS 5) — The city of Peoria voted to change the effective date of a controversial tax after growing backlash and concerns about back taxes initially owed by more than a dozen businesses that were re-classified as "entertainment." The city council has now chosen to hold off on owed back taxes and change the effective date to January 1, 2024.
Officials initially included back taxes from 2017 and onward for all businesses deemed "amusement." While cities in the state can also adopt "Option (H)," which would put yoga studios, dance studios, etc., in a different category, the city of Peoria did not choose to do so.
Arizona's Family recently spoke with the owner of LA Dance Studio, who was shocked to learn of a $50,000 tax bill that the owner was being given only a couple of weeks to pay, with interest occurring daily. The owner wasn't alone in the predicament.
"Why would I consider myself 'amusement' when the IRS says we're education services?" asked Peoria Championship Martial Arts owner Howard Munding. "It does not say anything about martial arts, dance studios, or gymnastics being an amusement."
Peoria has been taxing those businesses since at least 2002, but only 51 businesses have been paying for it. Most businesses falling under this tax haven't paid it as they were unaware until they were recently notified.
Thirty-five of 91 Arizona cities and towns enforce this tax. Cities other than Peoria include Glendale, Surprise and Buckeye.
See a spelling or grammatical error in our story? Please click here to report it.
Do you have a photo or video of a breaking news story? Send it to us here with a brief description.
Copyright 2023 KTVK/KPHO. All rights reserved.