Yuma tribe works to preserve their native language
Published: Nov. 7, 2023 at 6:13 PM MST
YUMA, Ariz. (3TV/CBS 5) - Educators and community elders of the 3,200 members of the Quechan tribe are in a race against time to preserve the tribe's native language, Kwatsáan Iiyáa, by passing it on to a younger generation.
Judith Osborne is an instructor at the Quechan Preservation School. She is one of the few people left on the reservation who speaks Kwatsaan fluently. "I think there's about 20 of us left now," I wish more elders would come and help teach the language," Osborne said. Being raised by her grandparents is how she learned her native tongue. "I knew both languages; growing up, they always asked me to translate," Osborne said.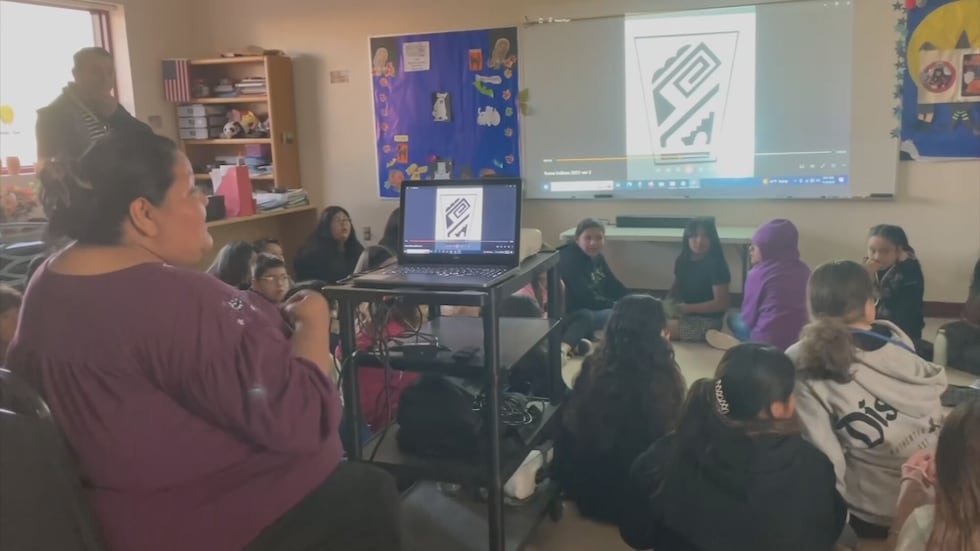 Now, her native language is at risk of fizzling out as younger generations show less interest in learning about their past. Osborne said the best way for the younger generation to learn the language is to learn from the elders. But time is running out. With the help of the tribe's elders, the community school has put together a dictionary of Kwatsáan Iiyáa words. As elders make their journey on, Osborne said it's getting harder to keep a record of the language.
Juanita Rodriguez is the language coordinator at the school. She said it's all about instilling everyday words to students. "That's where the language starts. If they're able to take it home and their mothers and fathers speak it, then they're able to pick it up more," Rodriguez said. Recently, they've been working with one of the schools on the reservation, the San Pasqual Valley Elementary School.
"The school has reached out to us to do words for the office, the cafeteria, so we're slowly etching our way in," Rodriguez said. The school hopes to leave a lasting imprint on its students about Quechan culture and traditions. "I always say be proud of who you are, being native, and along with that comes your language," said Osborne.
See a spelling or grammatical error in our story? Please click here to report it.
Do you have a photo or video of a breaking news story? Send it to us here with a brief description.
Copyright 2023 KTVK/KPHO. All rights reserved.