Ex-Rep. Trent Franks, who offered aide $5 million to have his child, is running for Congress again
Arizona Congressman Trent Franks is running for his old U.S. House seat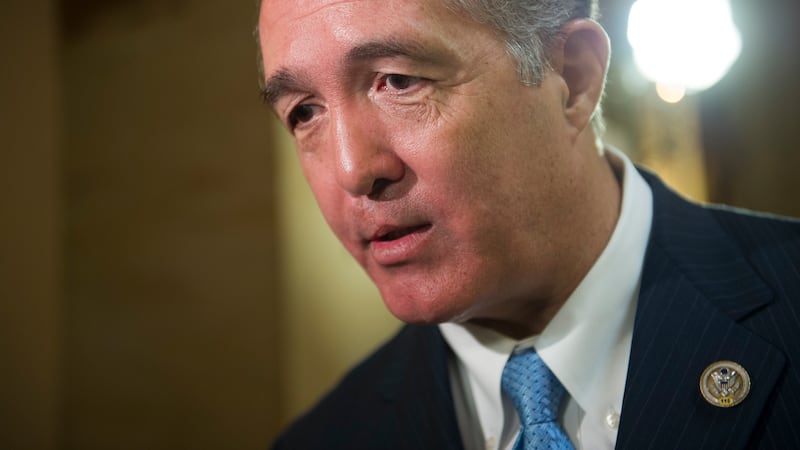 Published: Nov. 1, 2023 at 5:18 PM MST
.PHOENIX (AP) — Former Arizona Congressman Trent Franks, who resigned in 2017 after two female staffers said he offered them money in exchange for carrying his child, announced Wednesday he is running for his old congressional seat.
"I truly believe the 2024 election is vital to the survival of a free, prosperous, and strong America in the world," he said in a statement. "Thus, I have chosen to run for Congress again with the very deepest prayer in my heart being."
U.S. Rep. Debbie Lesko, who represents Arizona's conservative-leaning 8th Congressional District, announced in October she will not seek reelection.
Several other GOP contenders have entered the race, including Blake Masters, who lost a Senate race to Democratic incumbent Mark Kelly in last year's midterm election.
In December 2017, a former Franks aide told The Associated Press the congressman repeatedly pressed her to carry his child, at one point offering her $5 million to act as a surrogate mother. She said she spoke to another aide, who had also been approached about surrogacy.
The eight-term lawmaker bowed to an ultimatum from then-GOP House Speaker Paul Ryan to step down. Ryan told Franks that he would otherwise refer the allegations to the Ethics Committee.
At the time, Franks said he and his wife were struggling with fertility issues. They had previously had twins through surrogacy.
Referencing the scandal, the newspaper reported that Franks said in his statement he left office only to "spare those I love most from heavily sensationalized attacks."