Arizona Attorney General considering 'red flag' law to protect students against gun violence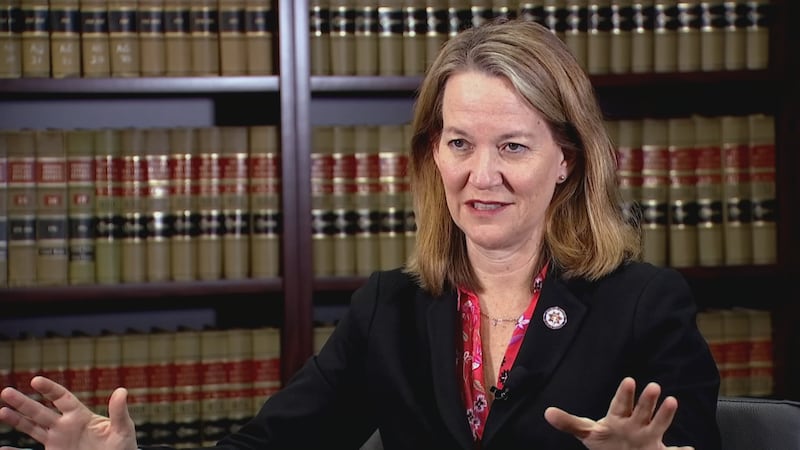 Published: Oct. 30, 2023 at 6:15 PM MST
PHOENIX (3TV/CBS 5) — Proponents of so-called "red flag laws" say they could've kept the Maine gunman from having access to a gun. Arizona's Attorney General will propose a 'red flag' law that would allow a court the power to seek the removal of guns from someone they believe is posing a threat to schools.
Despite how controversial 'red flag' laws are, more than 20 states have one, and Arizona could soon be next. "We should not have to worry about mentally ill people getting their hands on an AR-15," said AG Kris Mayes.
Several shootings and threats across the nation have spurred conversations for change. "Our office has been looking at crafting and helping to get introduced a 'red flag' law for Arizona," she said.
These laws give judges the power to issue what's known as an "extreme risk protection order," but Mayes says there needs to be compelling evidence for a judge. "Whether that person poses a the ability to engage in violence against anybody at a school," she said.
Even if it's someone younger than 18 who can't legally own a gun but lives with someone who does. "We could essentially go after that gun," Mayes said. "A teacher, or anybody who has lived with that person or lives with that person could apply for a protective order and could get that order against that juvenile."
Mayes believes there's a high bar for approval to make sure the law is not being misused to take guns away unnecessarily. "This particular proposal has a lot of due process built into it. It has a judge who has to make this determination; only a specific list of people are allowed to make these claims and ask for these orders, and it ultimately ends up in a hearing," she said.
If the order is granted, the gun owner must surrender their weapons temporarily. "This is probably not going to happen all that often. But for the people who don't die as a result of us having these protective orders in place. This is probably going to be important and this could make a difference," Mayes said.
From the time the order was filed, Mayes believed it would only be a few weeks before the person wouldn't have their guns. Then she said they could prove their case to get them back during a hearing.
Mayes believes this 'red flag' law protecting kids and our youth would be bipartisan, but it does need to pass the state legislature.
See a spelling or grammatical error in our story? Please click here to report it.
Do you have a photo or video of a breaking news story? Send it to us here with a brief description.
Copyright 2023 KTVK/KPHO. All rights reserved.