Old dynamite detonated after found along road near Cornville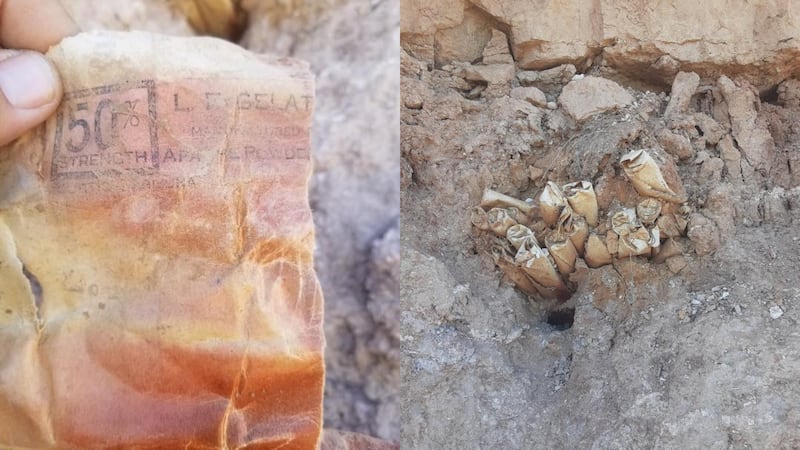 Published: Oct. 30, 2023 at 11:48 AM MST
CORNVILLE, AZ (3TV/CBS 5) -- Sticks of old dynamite in a cliff along a roadway led to a small scare and road closures near a small northern Arizona town last week.
According to the Yavapai County Sheriff's Office, a county Public Works surveyor noticed what he believed to be dynamite in the side of a cliff on Cornville Road near Kimberleys Way around 8 a.m. last Wednesday, Oct. 25. He notified the Arizona Department of Public Safety and DPS explosive specialists later arrived from the Tucson area. Cornville Road was closed for about two hours until crews detonated the explosives shortly after 1 p.m.
State officials believe the dynamite was "very old" and was likely there since Cornville Road was constructed. No one was hurt.
Earlier this year, sticks of old dynamite were found in a Chino Valley barn. In that case, the homeowner was cleaning out the property when they found 5 sticks, but it was never known how it got there or even how old the dynamite was.
See a spelling or grammatical error in our story? Please click here to report it.
Do you have a photo or video of a breaking news story? Send it to us here with a brief description.
Copyright 2023 KTVK/KPHO. All rights reserved.