Chase Field roof open for World Series Game 3 between Diamondbacks and Rangers
The roof will be open for World Series Game 3 at Chase Field, where forecast called for clear skies and a 76-degree temperature for the early evening start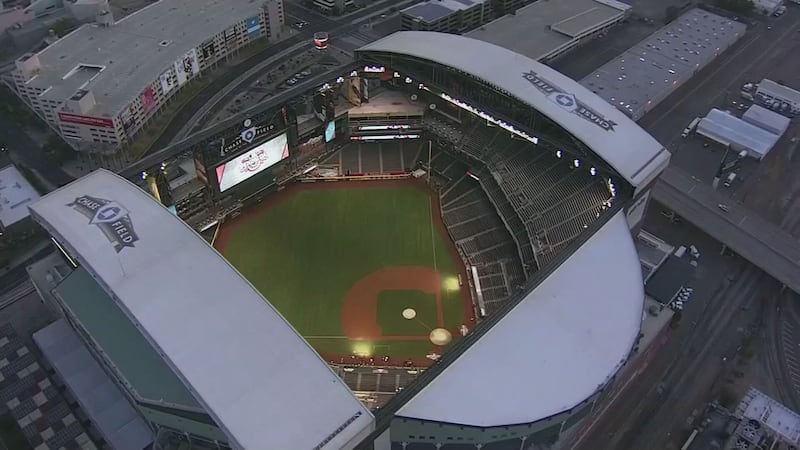 Published: Oct. 30, 2023 at 12:42 PM MST
PHOENIX (AP) — The roof will be open for World Series Game 3 at Chase Field, where forecast called for clear skies and a 76-degree temperature for the early evening start Monday.
The roof was closed while the grounds crew worked on the field before batting practice. The ballpark had grass from its opening in 1998 until artificial turf was installed for the 2019 season.
The roof was closed for the first two games at Globe Life Field in Arlington, Texas, where the Rangers won the opener and the Diamondbacks won Game 2.
Chase Field's roof was open for Game 3 of the Division Series against the Los Angeles Dodgers and closed Games 3, 4 and 5 of the Championship Series against the Philadelphia Phillies.
When the World Series last was played in Phoenix, the roof of the stadium — then known as Bank One Ballpark — was open for Games 1, 2, 6 and 7 between the Diamondbacks and New York Yankees in 2001.
___
AP MLB: https://apnews.com/hub/mlb