Governor's Office rejects idea of extending alcohol sales an extra hour for World Series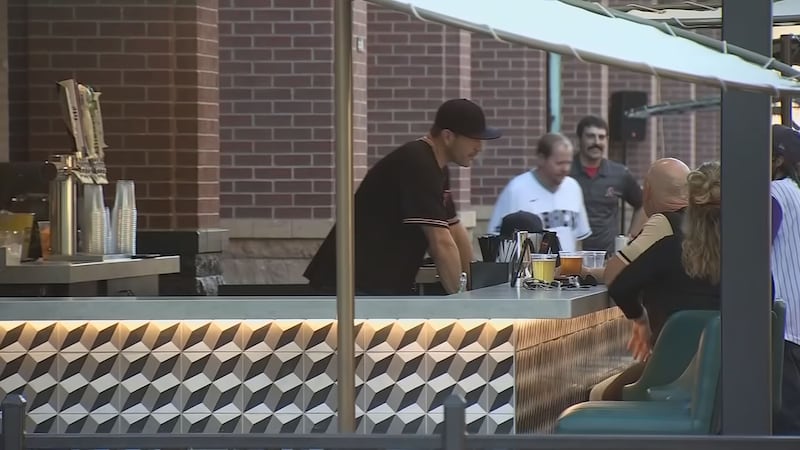 Published: Oct. 27, 2023 at 7:15 PM MST
PHOENIX (3TV/CBS 5) — Well, that was quick. Less than an hour before the first pitch of the World Series, the Governor's Offices rejected the idea of allowing Arizonans to buy alcohol for a little longer during the historic sporting event. Gov. Katie Hobbs' communications director, Christian Slater, sent Arizona's Family an email saying she won't be extending the limit of alcohol sales from 2 a.m. to 3 a.m. "Extending the time makes little sense," he said. He cited all the World Series games start at 5 p.m. "We are confident Arizonans will have plenty of time to celebrate Diamondbacks wins following the games," he added.
The Governor's Office said law enforcement across the state is already short-staffed, and extending alcohol sales would put a further strain on the departments. "DUI arrests continue to increase year after year. An extra hour may not seem like a lot, but a fatality accident only takes seconds," said Governor's Office of Highway Safety Director Jesse Torrez.
This all stems from a request from Arizona Rep. Matt Gress, a Republican from Phoenix. He asked Hobbs to sign an executive order that would allow businesses to sell alcohol until 3 a.m. during the World Series. Currently, alcohol sales stop at 2 a.m. State law says the governor could temporarily change the time.
See a spelling or grammatical error in our story? Please click here to report it.
Do you have a photo or video of a breaking news story? Send it to us here with a brief description.
Copyright 2023 KTVK/KPHO. All rights reserved.