Chicago-based law firm sues Arizona secretary of state over ballot drop boxes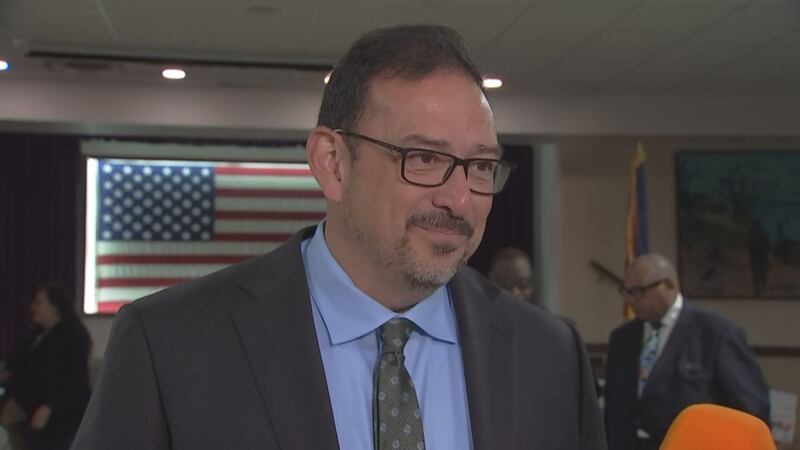 Published: Oct. 25, 2023 at 12:31 PM MST
PHOENIX (3TV/CBS 5) — A not-for-profit law firm based in Chicago is suing Arizona Secretary of State Adrian Fontes, claiming that his office circumvented state statute in establishing unmanned ballot drop boxes.
The lawsuit was filed in Arizona Superior Court in Yavapai County last Thursday, Oct. 19, by Thomas More Society attorneys on behalf of The Arizona Free Enterprise Club and Mary Kay Ruwette. The suit seeks to ban the use of "unauthorized," unstaffed drop boxes because they are not one of four existing methods for secure early voting authorized by the state legislature.
"The problem is that the Arizona Secretary of State has taken it upon himself to create a fifth method, the unstaffed drop-box," said Thomas Olp, Executive Vice President and Head of Election Integrity at Thomas More Society, in a prepared news release. "However, only the Arizona Legislature can create new methods of voting. The Arizona Legislature has not authorized casting ballots in unstaffed drop-boxes, and therefore this method of voting is not lawful under Arizona law."
Olp says the drop boxes can be unevenly distributed and placed in unsecured locations, lacking "crucial protections" that federal law imposes on U.S. Postal Service mail collection.
On Tuesday, Secretary of State Fontes issued a news release "in response to misinformation regarding the longstanding use of ballot drop boxes." It states that drop boxes have become an increasingly popular way for voters to ensure their ballots are submitted and counted and that they've been in use for nearly two decades in Yavapai County, where the lawsuit was filed.
Fontes says state law gives his office the authority to set rules and procedures for the use of drop boxes and that they were permitted for statewide use with the adoption of the 2019 Elections Procedures Manual. He added that the manual was approved by Republican state leadership at the time, including then-Gov. Doug Ducey and then-Arizona Attorney General Mark Brnovich.
"As Secretary of State, I am committed to ensuring that every eligible Arizona voter can cast their ballot by the lawful method of their choice," Fontes said in the emailed release. "Ballot boxes are a safe, secure and accessible option to vote early in counties through our state and have been approved for use by officials from across the political spectrum. On behalf of all Arizonans, I pledge to vigorously fight against any attempt to take away a voter's right to use a ballot drop box or any other approved voting method."
The Thomas More Society describes itself as "a national not-for-profit law firm dedicated to restoring respect in law for life, family and freedom."
See a spelling or grammatical error in our story? Please click here to report it.
Do you have a photo or video of a breaking news story? Send it to us here with a brief description.
Copyright 2023 KTVK/KPHO. All rights reserved.