Arizona lawmaker calls for extending bar hours for the World Series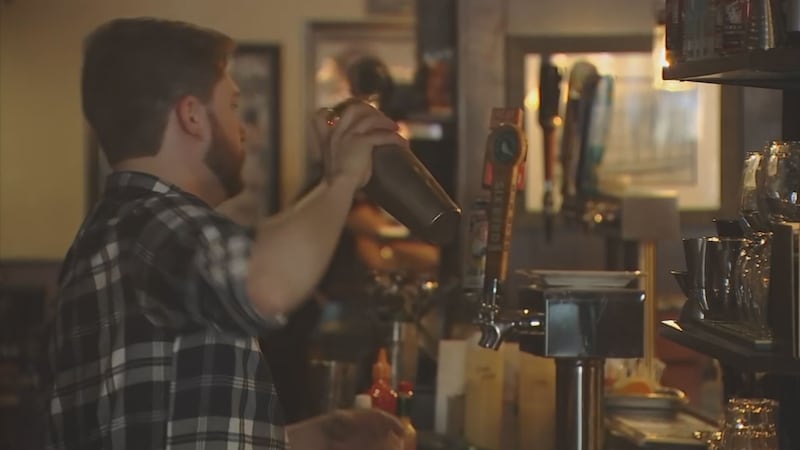 Published: Oct. 25, 2023 at 3:39 PM MST
PHOENIX (3TV/CBS 5) — An Arizona legislator is hoping to give Arizona Diamondbacks fans a lot more time to celebrate at bars and restaurants during the World Series. Rep. Matt Gress, a Republican from Phoenix, is asking Democrat Gov. Katie Hobbs to sign an executive order that would allow businesses to sell alcohol until 3 a.m. during the World Series. Currently, alcohol sales stop at 2 a.m.
He points to a state law that says the governor can issue an executive order extending the deadline for selling beer, liquor and wine during national championships for pro or college sports. "Arizona is a state of champions, and the Diamondbacks' journey to the World Series exemplifies that spirit," Rep. Gress said in a written statement. "By extending service hours, we're giving fans an extra hour to celebrate and support our local businesses. Let's come together, have fun, and show the world why Arizona is the place to be."
He also emphasized safety while Arizonans celebrate and #EmbraceTheChaos. "We can strike a balance between celebration and responsibility. With input from our dedicated public safety community, we can make this World Series a memorable and safe event for everyone involved." No word yet on a response from Gov. Hobbs.
See a spelling or grammatical error in our story? Please click here to report it.
Do you have a photo or video of a breaking news story? Send it to us here with a brief description.
Copyright 2023 KTVK/KPHO. All rights reserved.