Nevada, Arizona and California commit to record-setting conservation to protect Colorado River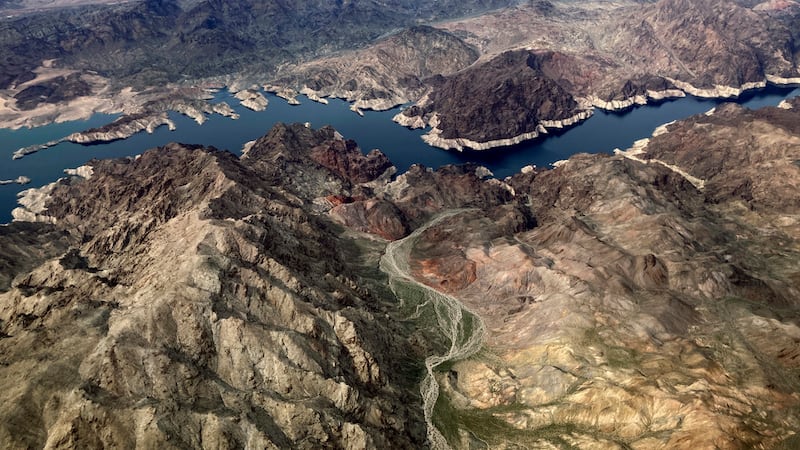 Published: Oct. 19, 2023 at 2:37 PM MST
LAS VEGAS, Nev. (FOX5) - The Southern Nevada Water Authority announced that the state will continue to collaborate with Arizona and California on a long-term sustainable plan for the stability of the Colorado River.
According to a media release, the Bureau of Reclamation is moving the process forward to develop new operating guidelines for the Colorado River that will be in effect after 2026. To that end, the Lower Colorado River Basin states— water users in Nevada, Arizona and California—are contributing record volumes of water to Lake Mead.
By the end of 2023, the Lower Basin cumulatively will have voluntarily conserved more than 1 million acre-feet—water that is being held back in Lake Mead for the benefit of the entire system over and above shortage reductions agreed to in 2007 and those of the 2019 Drought Contingency Plan. In 2023, consumptive use in the Lower Basin states is expected to be around 5.8 million acre-feet, the lowest consumptive use since 1984.
Nevada implemented a series of new water efficiency measures to further enhance the community's progressive and comprehensive conservation program, which has reduced Nevada's consumption of the Colorado River by 41 percent since 2002. The new water efficiency measures include pool size limits, state laws requiring decorative grass replacement, prohibitions on new evaporative cooling and tools to align economic development opportunities with water efficiency.
"With a population of 2.3 million residents, Southern Nevada will use less than 200,000 acre-feet this year—our lowest annual water use since 1993 when our population was about 900,000 people," said John Entsminger, SNWA General Manager. "As a river community, we can all maintain diverse, robust economies while using less water, and the reductions in municipal and agricultural water use across the Lower Basin demonstrates that."
Nevada, Arizona and California water users continue to conserve and will leave roughly three million acre-feet of water in Lake Mead by the end of 2026, ensuring Colorado River system stability. Collectively, ongoing commitments may exceed the volumes in the Lower Basin consensus proposal offered to the federal government earlier this year as part of the Supplemental Environmental Impact Statement process to revise the 2007 Interim Guidelines that operate the Colorado River system.
These contributions provide much-needed stability through 2026 while new operating guidelines are being developed for the Colorado River system.
Copyright 2023 KVVU. All rights reserved.