ASU to build new medical school in downtown Phoenix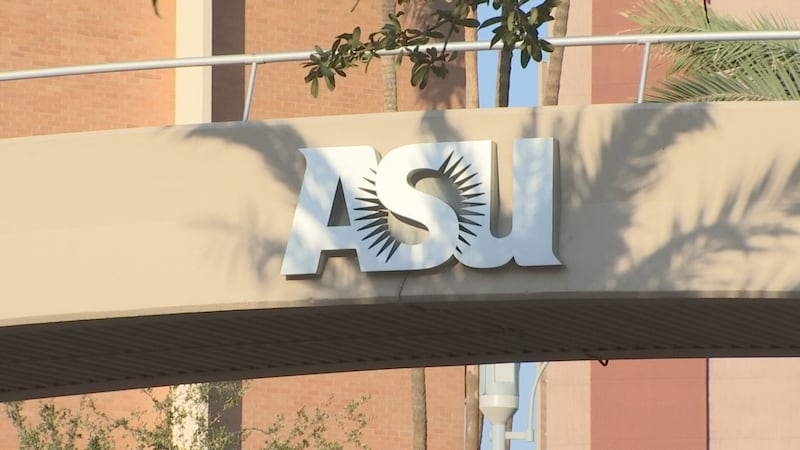 Published: Oct. 19, 2023 at 8:45 AM MST
PHOENIX (3TV/CBS 5) -- Phoenix mayor Kate Gallego and Arizona State University president Michael Crow announced Thursday morning that the upcoming medical school campus will be built in downtown Phoenix. According to ASU Health, the School of Medicine will be built around the world-class engineering infrastructure and include a School of Public Health Technology.
"We are very excited that all three of these things, the headquarters for ASU Health and two new schools will be built in downtown Phoenix," said Crow. "The citizens of Phoenix have been an important investor in higher education, science technology and medicine in downtown Phoenix. We are looking forward to working with Mayor Gallego, the city council and city leaders to create something that will enhance the entire health care ecosystem and be of service to the entire state. This is the right place to advance that work."
Currently, the university has the Edison College of Nursing and Health Innovations and a College of Health Solutions as programs in the downtown Phoenix campus, but now the "ASU School of Medicine and Advanced Medical Engineering will integrate clinical medicine, biomedical science and engineering." University president Crow said it would mean that Phoenix will be able to be on the bleeding edge of physician training and public health research.
Arizona's Family reported back in June that the university announced it would create a major health initiative called "ASU Health," which focuses on improving health system performance in a state that ranks at or near the bottom for access, affordability, and prevention and treatment. "The state's steadily growing population only aggravates the problem, experts say, and Arizona faces a shortage in almost every health care profession," ASU said in a news release.
The mayor's office called the move a "big deal" and explained that the city was working to expand partnerships and collaborations with the state's largest public university. The proposed 2023 General Obligation (GO) bond, being voted on by Phoenix voters this November, includes funding to help the city's partnership with the incoming medical school.
"At a time when the Phoenix bioscience industry is booming, and when the need for highly trained medical professionals is at an all-time high, it's a big deal that ASU has chosen downtown Phoenix for their newest venture," Gallego said. "ASU's commitment is a testament to the strong and productive partnership the City has fostered over the past two decades, and speaks to the brighter, healthier future that we envision for Phoenix families."
See a spelling or grammatical error in our story? Please click here to report it.
Do you have a photo or video of a breaking news story? Send it to us here with a brief description.
Copyright 2023 KTVK/KPHO. All rights reserved.