Judge rules against Cochise County hand-counting ballots in the future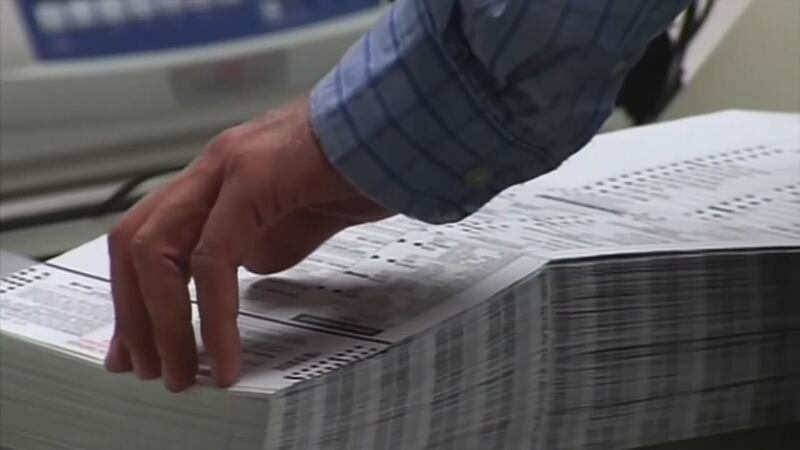 Published: Oct. 18, 2023 at 1:45 PM MST
BISBEE, AZ (3TV/CBS 5) -- An Arizona appeals court has ruled against Cochise County's original plan to hand count ballots in future elections after a failed effort to do so in 2022.
Cochise County Supervisors Tom Crosby and Peggy Judd initially wanted to hand-count all 12,000 Election Day ballots and the approximately 32,000 cast early in the 2022 midterm election. Pima County Superior Court Judge Casey F. McGinley denied that request, saying that the board of supervisors had overstepped its legal authority.
Ultimately, Judd and Crosby voted against certifying the election, putting the county's 47,000 votes at risk of not being counted at all. Still, another court order forced the county's certification as the state was required to certify its election results in time for the Electoral College.
Although the election results were finalized, the legal fight continued into 2023, as the county wished to conduct hand recounts "in upcoming elections and intends to do so if and only if this Court reverses the trial court's ruling." However, McGinley ruled that the county requests are unlawful as the current processes are legitimate and must be followed unless otherwise ordered or changed by lawmakers.
"The legislature provided for a detailed method to verify the results from electronically tabulated voting machines. Counties must follow that method unless and until the legislature determines otherwise. Accordingly, the county did not have independent authority to conduct a hand-count audit of all precinct or early ballots in the first instance for the 2022 election," the ruling read.
See a spelling or grammatical error in our story? Please click here to report it.
Do you have a photo or video of a breaking news story? Send it to us here with a brief description.
Copyright 2023 KTVK/KPHO. All rights reserved.