Arizona Lottery announces 9 big Powerball wins as jackpot nears $1.75 billion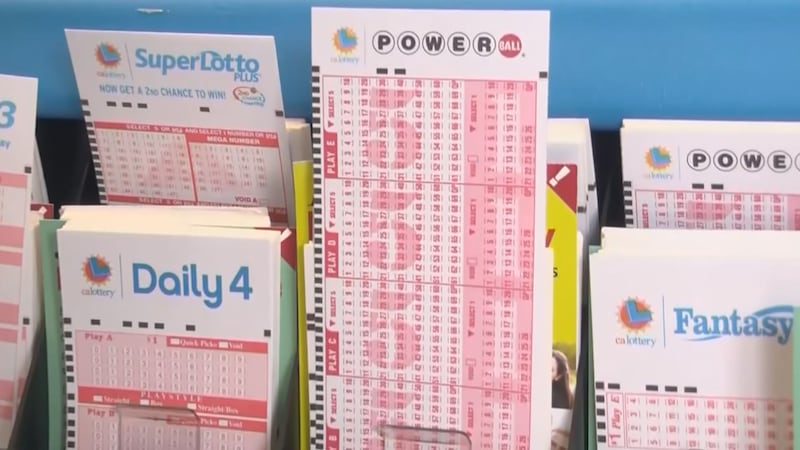 Published: Oct. 10, 2023 at 12:11 PM MST
PHOENIX (3TV/CBS 5) -- It's been a lucky past few days for Arizonans who have chosen to press their luck with some Powerball tickets.
After no one won the whole thing Monday night, the current estimated jackpot stands at $1.725 billion. However, plenty of people have won a small but still significant prize. According to the Arizona Lottery, there were five $50,000 Powerball winners in Saturday's drawing and four $50,000 winners in Monday's drawing. Those winners included several from the Phoenix area, northern Arizona and Pinal County.
Saturday's numbers were: 47-54-57-60-65-19. Monday's drawn numbers were: 16-34-46-55-67-14. See where the winning tickets were sold below:
Saturday's winners:
Walmart - 1741 E Florence Rd, Casa Grande, AZ

Bashas - 2323 W Hwy 70, Thatcher, AZ

Swift Travel Center - 3099 W Shamrell Blvd, Flagstaff, AZ

Circle K - 2182 E Florence Blvd, Casa Grande, AZ - WITH POWERPLAY = $150,000
Cornville Market - 9420 E Cornville Rd, Cornville, AZ - WITH POWERPLAY = $150,000
Monday's winners
Sunmart - 18221 Tom Wells Rd, Ehrenberg, AZ

Fry's Food Store - 3255 S Rural Rd, Tempe, AZ

Arco AM/PM - 20838 N 19th Ave, Phoenix, AZ WITH POWERPLAY = $150,000
Quiktrip - 847 N Arizona Ave, Gilbert, AZ WITH POWERPLAY = $150,000
There has been no winner for 35 consecutive drawings since the last time someone won the top prize on July 19. That streak trails the record of 41 draws set in 2021 and 2022. The largest jackpot ever was a $2.04 billion Powerball prize hit by a player in California in November 2022. The scarcity of Powerball jackpot winners reflects the game's daunting odds of 1 in 292.2 million.
The $1.73 billion prize is for a sole winner who is paid through an annuity, with annual checks over 30 years. Most jackpot winners opt for cash, which for the next drawing Wednesday night would be an estimated $756.6 million. Federal taxes eat into the winnings, and some states also tax big lottery prizes.
Powerball is played in 45 states as well as Washington, D.C., Puerto Rico and the U.S. Virgin Islands.
See a spelling or grammatical error in our story? Please click here to report it.
Do you have a photo or video of a breaking news story? Send it to us here with a brief description.
Copyright 2023 KTVK/KPHO. All rights reserved.