Buckeye school, family mourning the loss of beloved math teacher killed in car crash
Published: Sep. 29, 2023 at 5:50 PM MST
|
Updated: Sep. 30, 2023 at 7:27 PM MST
PHOENIX (3TV/CBS 5) - Co-principals Becky Quigley and Jessica Sabo did their best to hold back tears as they read the heartfelt messages posted from students on the classroom door of math teacher Kimball Clark.
"The loss of Mr. Clark is something that is going to be on campus for a long time," said Sabo.
The 48-year-old educator was killed early Thursday morning when Buckeye Police say a semi-truck ran a stop sign at State Route 85 and Southern Avenue, crushing Clark's car. The math teacher was on his way to school. "We had kids that stopped me in the hallway yesterday and said, you know I didn't have him as a teacher, but he was there for me when I needed somebody to listen," said Quigley.
Friends, family, and co-workers describe Mr. Clark as a larger-than-life personality who loved to laugh and loved teaching, which was on display every day with his big smile and non-stop energy. He was always taking part in school activities, never afraid to dress up and make learning fun at the Odyssey Institute for Advanced and International Studies in Buckeye. "Just a large force," said Quigley. "He would come in, always smiling, always positive, I never saw the man without a smile, ever."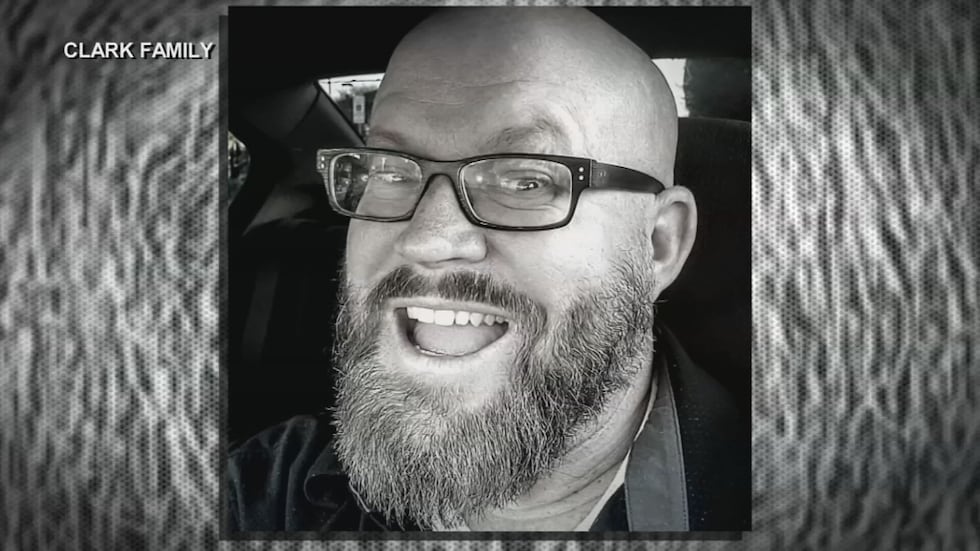 "The energy that came from him was just so powerful that you couldn't help but feel it when you were around him," said Sabo. Clark was also passionate about helping kids dealing with depression, bullying, or the stress of being a teenager. He ran a school club that addressed mental illness. "He would share things about him, life lessons, and because he would share those things with them, they just knew he was coming from a genuine place of care and helpfulness," said Sabo.
But as much as Mr. Clark loved his students, family always came first. The cherished teacher also worked part-time as an Uber driver to make some extra money. Clark leaves behind a wife and 4 children. "We're all way blessed he was on our campus and part of the staff, and the kids had the opportunity to have that kind of influence in their life," said Sabo. "To lose somebody like that, it's tough, and it's going to take a long time for us to all heal," said Quigley. "It's just a devastating loss for us."
A GoFundMe Page has been set up to help Mr. Clark's Family.
See a spelling or grammatical error in our story? Please click here to report it.
Do you have a photo or video of a breaking news story? Send it to us here with a brief description.
Copyright 2023 KTVK/KPHO. All rights reserved.