Customs and Border Protection makes two large fentanyl busts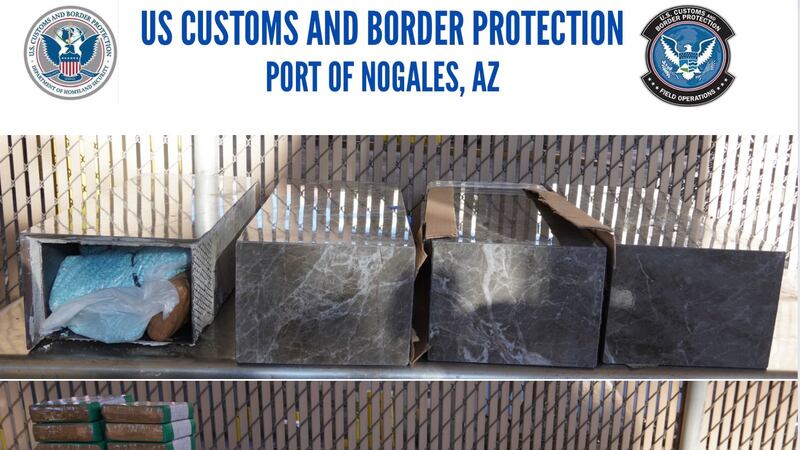 Published: Sep. 29, 2023 at 12:48 PM MST
|
Updated: Oct. 2, 2023 at 11:04 AM MST
TUCSON, Ariz. (13 News) - Customs and Border Protection officers made two large drug seizures this week.
CBP says officers at the Nogales Port of Entry recovered more than 530,000 fentanyl pills, 24 pounds of fentanyl powder and more than five pounds of heroin all hidden in decorative stone items.
Hours later, CBP says officers found more than 73,000 fentanyl pills hidden in the seats of a car.
Be sure to subscribe to the 13 News YouTube channel: www.youtube.com/@13newskold
Copyright 2023 13 News. All rights reserved.