The 2023 Phoenix monsoon was the driest on record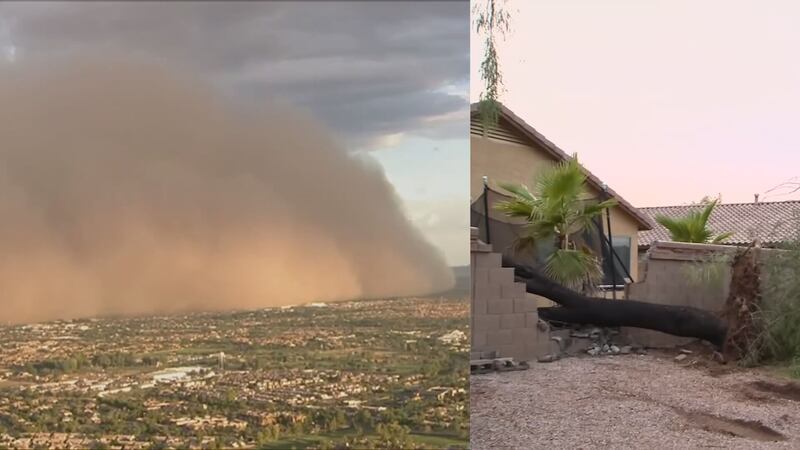 Published: Sep. 28, 2023 at 7:08 PM MST
The monsoon for 2023 in Phoenix will go down as the driest since 1895, when weather records began being kept regularly in the area. We only got 0.15 of an inch of rain at Phoenix Sky Harbor Airport, less than half the rain of the previous driest monsoon in 1924.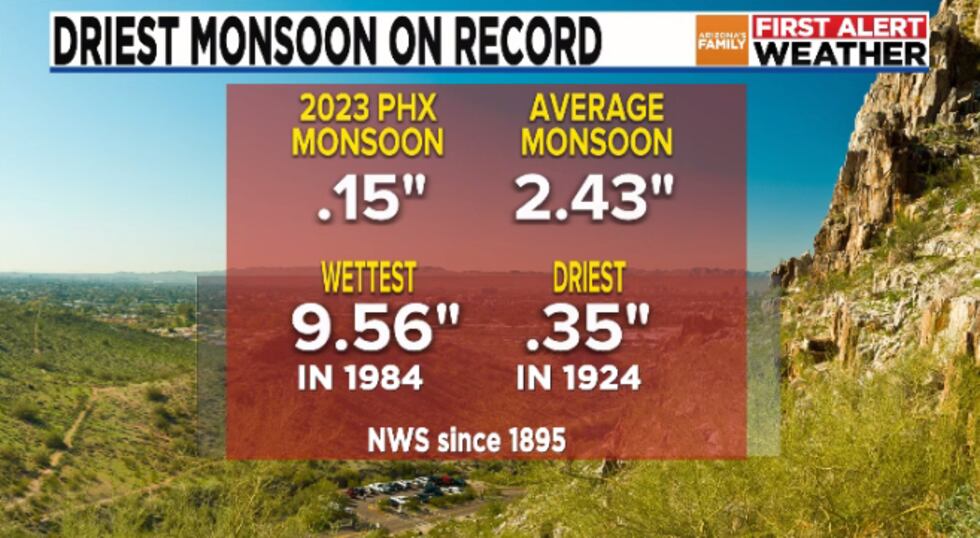 The rainfall was also well below the normal of about 2.43 inches each monsoon. The wettest, which is an amazing number, was 9 ½ inches in 1984.
Here's a bit of trivia related to these records. During the previous driest monsoon, 1924, the weather station of record was located in the downtown area of Phoenix, such that it was back in the day, at Second Avenue and Van Buren Street. There was no Sky Harbor Airport. But the "official" weather station moved out to the airport in the 1940s.
During the wettest monsoon, the weather station was at the airport along Buckeye Road near what was Terminal 1. Now, it's on the extreme south side of Sky Harbor, as shown in this map. And there's probably been a fourth "interim" location at the airport, but we don't have that confirmed.
Another bit of trivia, but of the temperature type, includes the record high for Phoenix of 122 degrees was set at the station in the 1954-94 location and the next hottest, 121, was set at the 1994-2000 location. The hottest the current location of the weather station has been is 119 degrees.
Back to the monsoon, using the hundreds of rain gauges from the Flood Control District of Maricopa County, the folks there estimate Monsoon 2023 was the second driest in the county in the past 15 years. That's as far as their records go back.
And our state climatologist, Erinanne Saffell, reports taking the whole state into account, 2023 will go down as the 10th driest monsoon on record. 2020 was the driest monsoon for the entire state of Arizona.
As we leave the hottest and driest summer on record for Phoenix, there is a bit of positive news. The latest projections from the Climate Prediction Center show we have a decent chance for greater than average snow and rain this winter.
See a spelling or grammatical error in our story? Please click here to report it.
Do you have a photo or video of a breaking news story? Send it to us here with a brief description.
Copyright 2023 KTVK/KPHO. All rights reserved.