Gilbert, SRP enticing HOAs & businesses to ditch grass with new rebates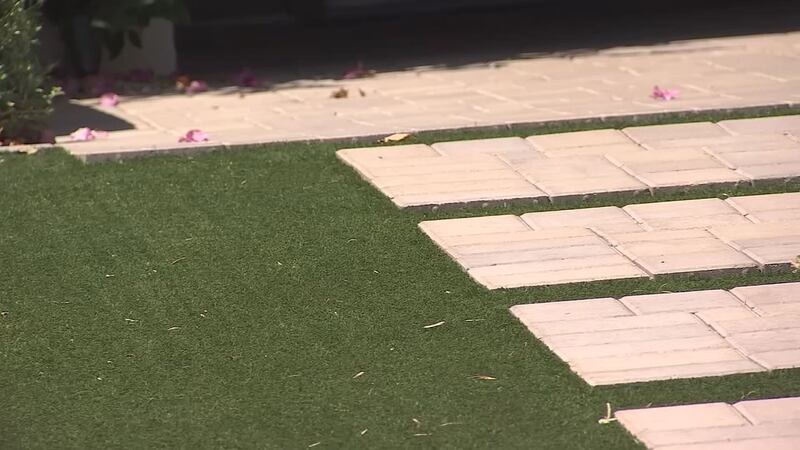 Published: Sep. 27, 2023 at 5:46 AM MST
|
Updated: Sep. 27, 2023 at 7:36 AM MST
GILBERT, AZ (3TV/CBS 5) — In further efforts to conserve water in the desert, Salt River Project is partnering with the town of Gilbert to offer money to homeowner associations and businesses to get rid of natural grass.
The rebate program is in an effort to reduce the town's outdoor water use as the state continues in a decades-long drought. It has resulted in cutbacks on using water from the Colorado River. Grass requires about five times as much water as desert-friendly landscapes, a town spokesperson said.
With the help of SRP, Gilbert will give $2 per square foot of grass removed to non-residential customers on qualifying projects, up to 3,000 square feet. The rebate applies to future grass conversion projects only. This means if you have already replaced your grass with a desert landscape, you won't qualify for the rebate. For more information, click/tap here.
The town already has a grass rebate program for homeowners where they can receive up to $800 for removing grass and replacing it with low-water-use desert landscapes. Homeowners can also receive up to $250 when they buy a new smart irrigation controller. The system automatically adjusts watering schedules based on the weather.
See a spelling or grammatical error in our story? Please click here to report it.
Do you have a photo or video of a breaking news story? Send it to us here with a brief description.
Copyright 2023 KTVK/KPHO. All rights reserved.