Body found in shallow grave near Kingman in 1996 identified as Army veteran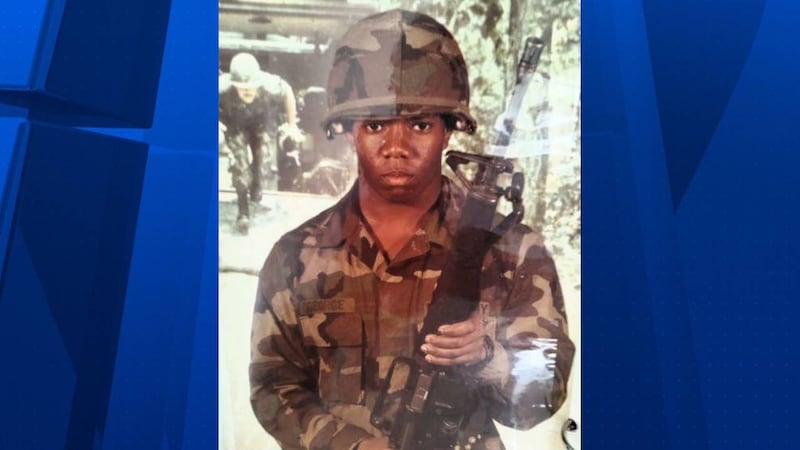 Published: Sep. 20, 2023 at 12:43 PM MST
KINGMAN, AZ (3TV/CBS 5) — A Texas laboratory has positively identified a body found buried in a shallow grave near Kingman 27 years ago. He was a U.S. Army veteran named Sherman George from Los Angeles County, Calif.
The Mohave County Sheriff's Office says that on Jan. 22, 1996, two men were looking for rocks and running their dogs when they found a body in a shallow grave. The remains were discovered about three miles north of Stockton Hill Road outside of Kingman city limits, near a gravel pit about a half mile west of the road.
Deputies working with the University of Arizona School of Anthropology in Tucson learned the body was a Black male, approximately 30-40 years old, and that his cause of death was a gunshot wound to the head. At the time, they were unable to determine his identity.
In February, detectives with the sheriff's office Special Investigations Unit (SIU) sent a sample of the remains to Othram, a Texas-based corporation specializing in forensic genetic genealogy. DNA and other modern testing methods led to the confirmation of George's identity.
After learning his identity, investigators began digging into George's past. While in the Army, he was based out of Fort Liberty (then known as Fort Bragg) in North Carolina. He was also known to frequent desert areas of California and Mohave County with his former Army friends. Detectives say George was estranged from his family and last seen in 1994.
The Mohave County Sheriff's Office is asking anyone with information about George or this investigation to contact detectives at (928) 753-0753, ext. 4288 and reference DR# 96-01362.
Othram has helped identify remains in multiple cold cases across the country, including several in Mohave County. In January, Othram identified a woman whose body was found in 1971. Detectives believe Colleen Audrey Rice was murdered.
In July, remains found in Mohave County last year were identified as 30-year-old Jordan Carvalho, who went missing in 2019. That same month, a body found wrapped in a tarp in Yucca was identified as 50-year-old Brandon Ray Parlanti. Two men were arrested in connection with Parlanti's murder in August.
Earlier this year, the Yavapai County Sheriff's Office announced that the remains of "Little Miss Nobody" were positively identified after working with Othram. Her identity was confirmed as 4-year-old Sharon Lee Gallegos, who was abducted outside her grandmother's New Mexico home on July 21, 1960. Remains were found 10 days later in Congress, Ariz.
True Crime Arizona reporter Briana Whitney recently took a trip to Othram, which is located on the north side of Houston. See how the lab works here.
See a spelling or grammatical error in our story? Please click here to report it.
Do you have a photo or video of a breaking news story? Send it to us here with a brief description.
Copyright 2023 KTVK/KPHO. All rights reserved.