Events in Phoenix-area cities reflect on 22nd anniversary of 9/11 attacks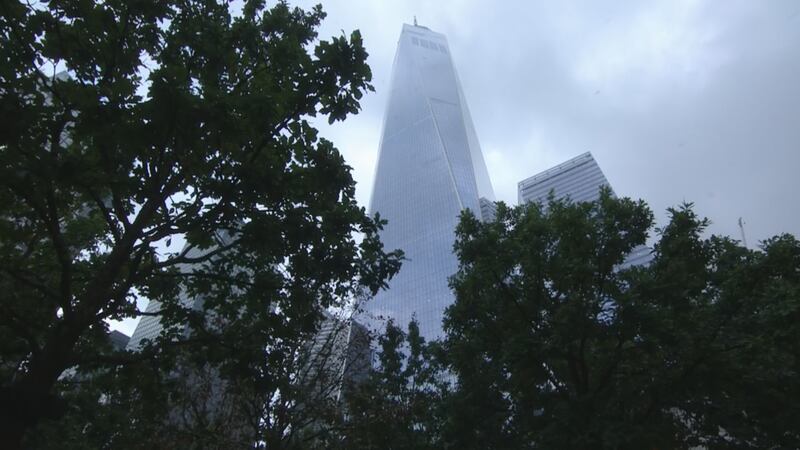 Published: Sep. 11, 2023 at 11:02 AM MST
|
Updated: Sep. 11, 2023 at 11:55 AM MST
PHOENIX (3TV/CBS 5) — Monday marks a somber anniversary in our nation's history. It was 22 years ago today, on Tuesday, Sept. 11, 2001, that our country was attacked by terrorists. Almost 3,000 Americans were killed.
Ceremonies to remember the tragic day are being held across the country, including parts of the Valley. Below are some of those events paying tribute to those lost.
Tempe Healing Fields
The Tempe Healing Fields honors the victims at the World Trade Center, with nearly 3,000 American flags planted at Tempe Beach Park, one for each person who died at the Twin Towers. There will be a candlelight vigil Monday at 7 p.m. Tap/click here for more information.
Gilbert 9/11 Memorial
The memorial was revealed on the 10th anniversary of 9/11 in 2011. It features an 8-foot steel girder beam that once held up the north tower of the World Trade Center. The town of Gilbert will hold a ceremony at the memorial at 6 p.m.
The 9/11 Tower Challenge in Glendale's Diamond Desert Arena
The World Trade Center's twin towers had 110 floors, with 2071 steps. The idea behind the 9/11 Tower Challenge is that each step taken by participants represents the floors and steps of the WTC. It's too late to register for the event, but you can learn more about the event if you're interested in taking part next year.
St. Mary's and United Food Banks Meal Packing
More than 750 people across the Valley will spend the day packing hundreds of thousands of meals for United Food Bank and St. Mary's Food Bank. This is the 5th year for the Arizona'a meal pack for 9/11 Day, one of 18 organized in cities across the country. It's part of 9/11 Day, a national day of service and remembrance.
Reeny Shannon and Everest Answer The Call
First responders from all over the country answered the call to help at ground zero in New York. This included a few four-legged heroes. They're called the 9/11 dogs and one of them was with Arizona Task Force One.
See a spelling or grammatical error in our story? Please click here to report it.
Do you have a photo or video of a breaking news story? Send it to us here with a brief description.
Copyright 2023 KTVK/KPHO. All rights reserved.