Border Patrol investigating two migrant deaths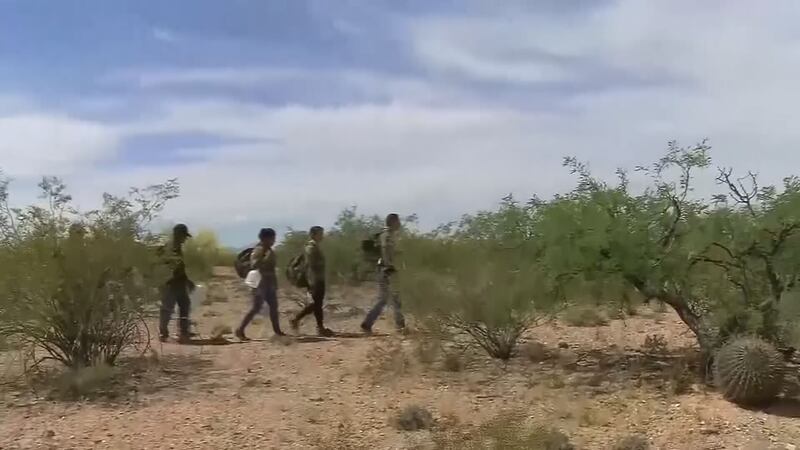 Published: Sep. 5, 2023 at 3:44 PM MST
TUCSON, Ariz. (13 News) - The Border Patrol is investigating two migrant deaths in separate incidents.
Agents assigned to the Santa Teresa Border Patrol Station encountered an undocumented migrant during line watch duties August 2.
The Border Patrol says the man was severely dehydrated and had labored breathing.
About 30 minutes after the initial contact, CBP says the man started having seizures and no longer had a pulse.
Agents started CPR until additional medical personnel arrived and took the man to Las Palmas Medical Center.
The man died at the hospital.
The attending physician stated the cause of death was dehydration, high core body temperature, and cardiac arrest.
The second incident happened August 17.
Border Patrol agents at the Ajo, Arizona, Border Patrol Station Tactical Operations Center noticed a large group of suspected undocumented migrants entering the United States from Mexico, east of the Lukeville, Arizona, Port of Entry.
A Border Patrol agent reported one male migrant in medical distress.
The agent requested assistance from any available emergency medical services personnel, to include air ambulance flight services. Border Patrol agents moved the man approximately into a shaded area and poured water on him to cool him down.
Agents reported the man was struggling to breathe. A few minutes later, agents stated they started CPR on the man.
CBP says an air ambulance request was denied due to bad weather and an EMS crew was on its way to the scene.
The man was pronounced dead a short time later.
An autopsy was conducted by the Pima County Medical Examiner's Office, but those results are not yet available.
Be sure to subscribe to the 13 News YouTube channel: www.youtube.com/@13newskold
Copyright 2023 13 News. All rights reserved.