Arizonans react to proposed Kroger-Albertsons merger
Published: Aug. 21, 2023 at 4:40 PM MST
|
Updated: Aug. 22, 2023 at 8:30 AM MST
PHOENIX (3TV/CBS 5) - Arizona Secretary of State Adrian Fontes is fighting to stop the nearly $25 billion merger between Kroger (which owns Fry's) and Albertsons (which owns Safeway). He and six other secretaries of state wrote a letter asking the Federal Trade Commission (FTC) to block the merger.
In the letter, Fontes says that combined, Kroger and Albertsons would control nearly a quarter of the U.S. food retail market. Attorney General Kris Mayes says that number would be even higher here in Arizona. The main concern is that fewer options mean higher prices.
"I just think it would be bad for shoppers," Phoenix resident Marcia Nix said. "There's going to be higher prices," fellow Phoenix resident and Safeway shopper James De Guzman said. "It's a monopoly as always."
Maybe not quite a monopoly, but Safeway shoppers are concerned about their options if the Kroger-Albertsons merger becomes official. "My main complaint would be that when the two stores merge, there wouldn't be as much competition," Nix said.
Two of the nation's largest grocers have agreed to merge in a deal they say would help them better compete with Walmart, Amazon, and other major companies that have stepped into the grocery business.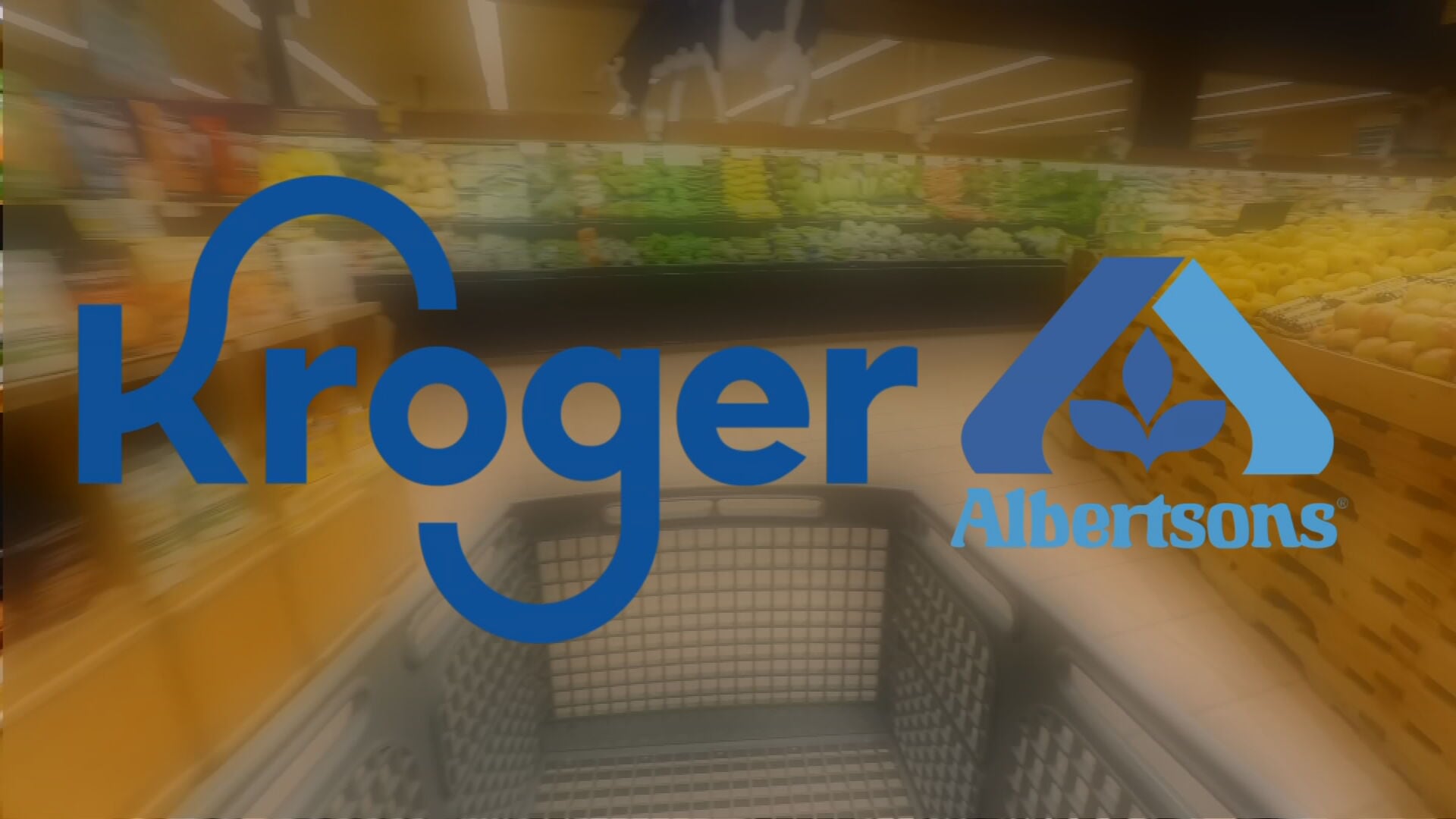 As part of the move, Kroger and Albertsons would have to divest up to 400 stores nationwide. Secretary of State Fontes is concerned low-income communities will see the brunt of any stores being sold, writing to the FTC that "this will exacerbate issues of food accessibility and affordability that already exist."
"The gap between the rich and the poor is increasing dramatically," ASU supply chain management professor Hitendra Chaturvedi said. Chaturvedi agrees with Fontes that stores in poorer communities will be first on the chopping block. "They are not in the business of philanthropy," he said. "They are in the business to make money."
Chaturvedi believes while a merger could mean initial price decreases as Kroger and Albertsons try to steal customers away from competitors like Walmart or Amazon, that won't last. "Once the prices have dropped, once their customer base starts to increase and the competition market share decreases, that's when the prices start to go up," Chaturvedi said.
Kroger tells us joining with Albertsons will mean lower prices and more choices for customers in more communities. The company also says large, non-unionized competitors such as Walmart and Amazon would benefit the most if the merger fails.
But the Safeway shoppers we spoke with said a successful merger would mean they're more likely to switch to a competitor. "I do occasionally go to Target," Nix said. "I do occasionally go to this small independent place around the corner." "I'd go to Walmart much more than Kroger," De Guzman added.
See a spelling or grammatical error in our story? Please click here to report it.
Do you have a photo or video of a breaking news story? Send it to us here with a brief description.
Copyright 2023 KTVK/KPHO. All rights reserved.