Gov. Hobbs requests extradition for 'Doomsday Mom' Lori Vallow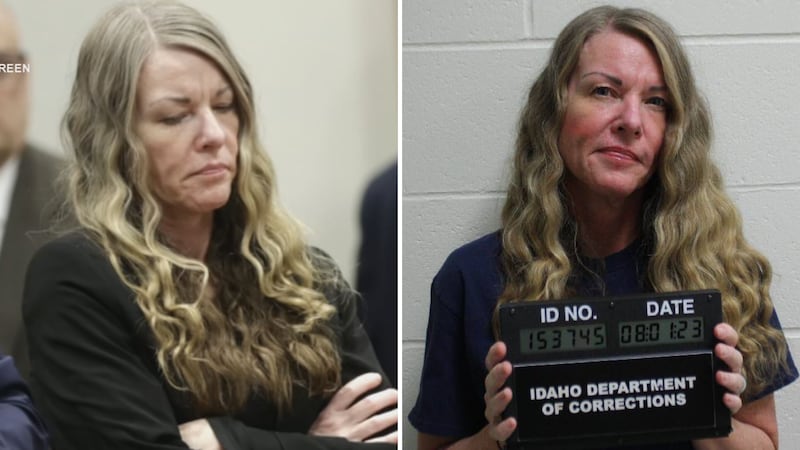 Published: Aug. 16, 2023 at 4:56 PM MST
PHOENIX (3TV/CBS 5) — Arizona has taken another step in getting the so-called "Doomsday Mom," Lori Vallow, back to the Grand Canyon State to face charges in connection with the killing and near-killing of family members. Gov. Katie Hobbs signed paperwork asking for Vallow to be extradited to Arizona from Idaho, her office confirmed on Wednesday.
Vallow was found guilty in May of murdering her two youngest children, 16-year-old Tylee Ryan and 7-year-old J.J. Vallow, and conspiring to murder Tammy Daybell, her husband's previous wife. The case included bizarre claims that her son and daughter were zombies and that she was a goddess tasked with ushering in an apocalypse. Prosecutors said it was part of a scheme to start a new life with Chad Daybell, her fifth husband. On July 31, she was sentenced to life in prison and transferred to the Idaho Department of Corrections to serve her punishment.
Lori Vallow is under two indictments in Arizona. Prosecutors say she conspired with her brother, Alex Cox, to murder her fourth husband, Charles Vallow, in July 2019. Cox claimed self-defense at the time, but investigators believe Lori Vallow had Charles Vallow killed so she could marry Chad Daybell and get $1 million in life insurance money. She's also accused of scheming to kill her niece's ex-husband, Brandon Boudreaux, in October 2019. Gilbert police say Cox shot at Boudreaux but missed. Cox died a month later of natural causes. Lori Vallow hasn't entered a plea on the Arizona charges.
See a spelling or grammatical error in our story? Please click here to report it.
Do you have a photo or video of a breaking news story? Send it to us here with a brief description.
Copyright 2023 KTVK/KPHO. All rights reserved.