Offbeat adventures: Travel to the coolest hidden wonders in every US state
Published: Jul. 29, 2023 at 2:20 PM MST
(Stacker) - Americans spent $93 billion on travel in February 2023—5% above 2019 (before COVID-19) and 9% above 2022, according to the U.S. Travel Association. As more and more people venture out to make up for the last few pandemic-ridden years, you might be looking to go a little farther off the beaten path to avoid the crowds.
But it's not always easy to learn about lesser-known travel gems or figure out how to find them. Fortunately, Stacker did some digging and found a hidden travel gem for every state, using data from Atlas Obscura.
Each state's top hidden wonders were based on their travel rarity ratio, which Stacker calculated by taking the number of "want to visit" votes for places on Atlas Obscura and dividing those by the number of "been here" votes as of April 11, 2023. This list includes each state's places with the highest-ranking ratio—that is, lots of people want to visit, but not many actually have—as long as they had at least 100 "been here" votes at the time of tabulation.
Here you'll find opportunities to explore offbeat history, admire ancient geological formations, witness unexplained phenomena, and reveal long-kept secrets—no matter what state your travels take you to.
Because these locations aren't the most obvious and out-in-the-open tourist attractions that you'd find in your garden variety travel guide, some of these locations require making special arrangements to access them. In other cases, the hidden gem might be on private property and only visible from afar. In those cases, it is vital to respect property owners and avoid trespassing.
Read on to find each state's coolest hidden wonder.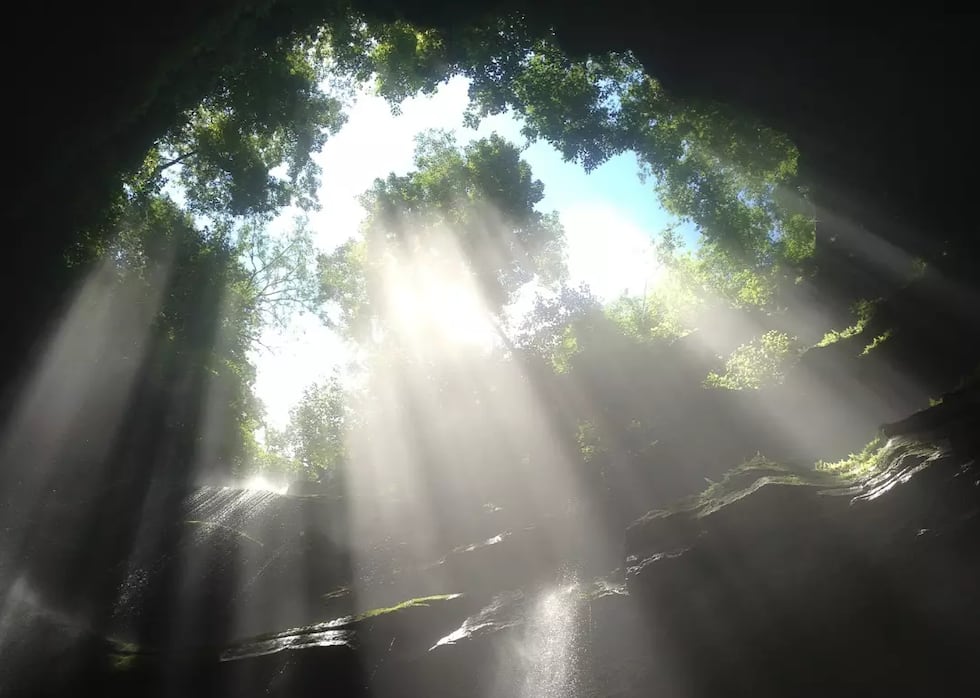 Alabama: Neversink Pit
- Address: Fackler, Alabama, 35746

- Want to visit votes on Atlas Obscura: 2,454

- Been here votes on Atlas Obscura: 172

- Rarity ratio: 14.3
Reaching the bottom of Neversink's 162-foot pit—and getting back up—requires specialized rock-climbing and rope-rigging skills and equipment, but hikers are welcome to visit without actually entering the sinkhole. It's located in Jackson County, about 34 air miles northeast of Huntsville—at the end of a short but strenuous hike up a steep mountain. Free permits are available from the Southeastern Cave Conservancy.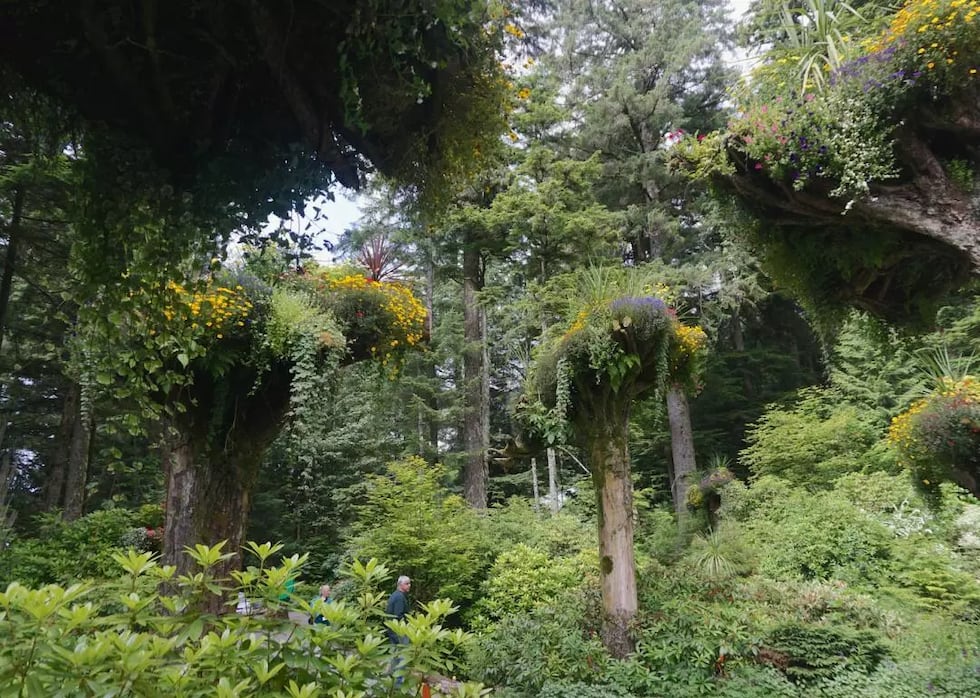 Alaska: The Upside-Down Forest of Glacier Gardens
- Address: 7600 Glacier Highway Juneau, Alaska, 99801

- Want to visit votes on Atlas Obscura: 859

- Been here votes on Atlas Obscura: 129

- Rarity ratio: 6.7
You might not think of Alaska as a destination for a temperate rainforest habitat—but that's exactly what the botanical attraction Glacier Gardens offers, tucked away in the Tongass National Forest near the Mendenhall Glacier just north of Juneau. From May to October, Glacier Gardens turns any preconception of what Alaska has to offer on its head with its "upside-down" grove of trees—whose branches are firmly planted into the ground and whose roots create an unusual flower bed canopy high above. You can only explore the gardens and their "flower towers" on a guided, hourlong tour, which is offered to cruise passengers and land tourists alike.
Arizona: Pumpkin Spring Pool
- Address: Mile 212.9, Grand Canyon, Littlefield, Arizona, 86432

- Want to visit votes on Atlas Obscura: 1,749

- Been here votes on Atlas Obscura: 119

- Rarity ratio: 14.7
It may look like autumn all year at Pumpkin Spring Pool in Littlefield, Arizona—but you definitely don't want to take a sip out of this orange-colored gourd. In fact, you won't even want to touch the hot springs-fed mineral water that's overflowing out of this natural limestone formation because it's a rogues' gallery of toxins (like arsenic and lead).
Geologically known as a "mound form," it's a worthy destination to gaze upon and marvel at—if you can get there, as it's only reachable by traveling via boat down the Colorado River on the rim of the Grand Canyon. A local river outfitter can hook you up with a rafting trip—and then all you have to do is look for Pumpkin Spring and its curious cauldron at Mile 212.9.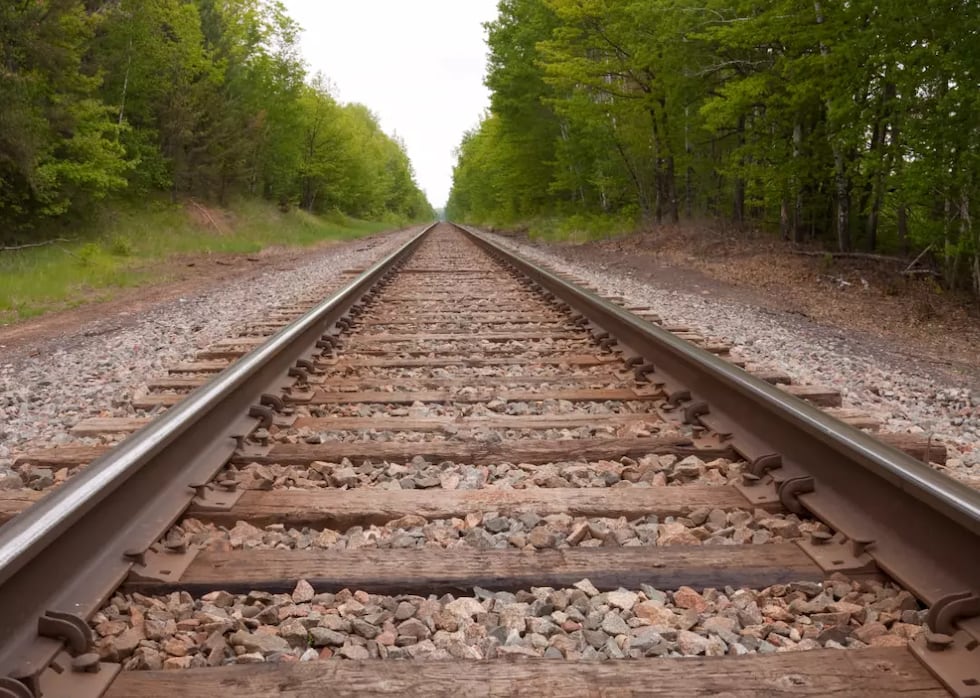 Arkansas: The Gurdon Light
- Address: 64 Collins Road, Gurdon, Arkansas, 71743

- Want to visit votes on Atlas Obscura: 1,223

- Been here votes on Atlas Obscura: 124

- Rarity ratio: 9.9
Questions surrounding the Gurdon Light in Gurdon, Arkansas, abound—as do theories surrounding it. The glowing orb appears to have no man-made source, and it's not always found in the same spot. People who've spotted it don't even agree on what color it is.
The television station KTHV, a CBS affiliate in nearby Little Rock, reported that the actual existence of the light can't be denied because of how many people have witnessed it—but after interviewing a historian and other locals, no one can say for sure what this "ghost light" is, or why it's there, located somewhere along an abandoned right-of-way along old railroad tracks, a short walk west from Highway 53. One thing's for sure, though: Sightings only happen at night.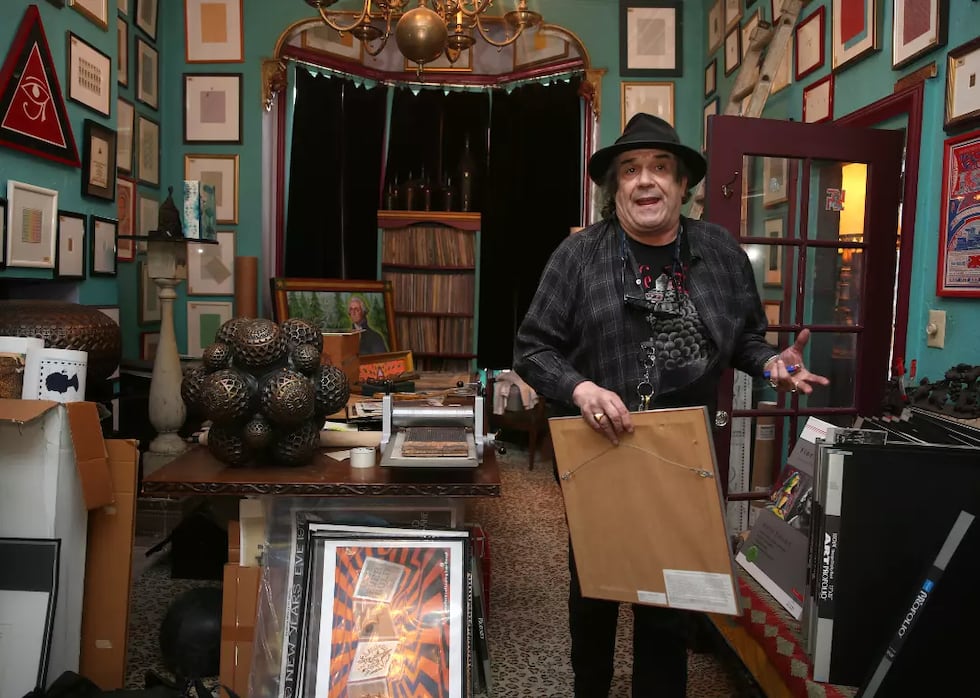 California: Institute of Illegal Images
- Address: 3466 20th Street, San Francisco, California, 94110

- Want to visit votes on Atlas Obscura: 2,760

- Been here votes on Atlas Obscura: 204

- Rarity ratio: 13.5
All the art at the Institute of Illegal Images in San Francisco's Mission District was created on sheets of "acid tabs," aka LSD blotter paper. Also known as the Blotter Barn, the museum is the brainchild—and home—of Mark McCloud, a self-professed acid-tripper who told Wired magazine that he credits LSD for saving his life when he fell out of a window while high. To meet McCloud and peruse his collection of more than 30,000 pieces of framed blotter art (as of 2014)—including M.C. Escher-style designs alongside fractals, blue unicorns, flying saucers, and a purple Jesus—Atlas Obscura recommends arranging your trip by contacting McCloud directly via email or phone.
Colorado: Magic Mushroom House
- Address: Private Address, Aspen, Colorado, 81611

- Want to visit votes on Atlas Obscura: 1,564

- Been here votes on Atlas Obscura: 109

- Rarity ratio: 14.3
It took Warsaw-born Andre Ulrych six years (beginning in 1973) to finish the Magic Mushroom House, his home near Buttermilk Mountain in Aspen, Colorado—perhaps because he wasn't an experienced builder (he was a nightclub owner and restauranteur by profession), or because a hallucinogenic state inspired his design, as current owner Patty Findlay told CNN.
The 6,000-square-foot, 12-story shroom incorporates a mind-bending array of twists and turns that Ulrych attempted to evoke the golden ratio, a geometric design that incorporates the divine mathematics of the Fibonacci sequence most commonly seen in the shape of a nautilus shell. Although the Magic Mushroom House has been included in a design tour in the past, opportunities to visit this private residence are rare, so please respect the owners' privacy.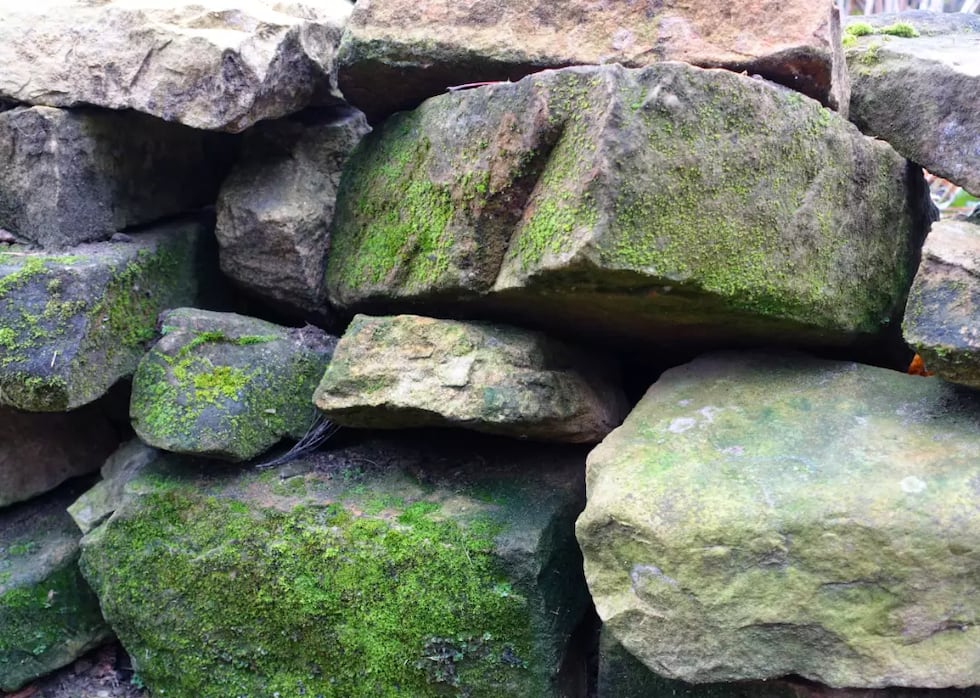 Connecticut: Gungywamp
- Address: Gungywamp Groton, Connecticut, 06340

- Want to visit votes on Atlas Obscura: 1,006

- Been here votes on Atlas Obscura: 123

- Rarity ratio: 8.2
Did Celtic monks cross the Atlantic in the 6th century and build Gungywamp an hour outside of what would become New Haven, Connecticut? According to the Hartford Courant, that's just one of the theories that try to explain the existence of this archaeological site that looks like it could pre-date the arrival of Christopher Columbus to the "New World" in 1492.
Other theories lean more towards the supernatural, including energy vortexes and ancient aliens—namely because of the Stonehenge-like way that the sun lines up perfectly with the stone chambers' windows during the equinoxes. If you want to investigate the state-owned site yourself (which also crosses private property), join the Denison Pequotsepos Nature Center on a public hike or make an appointment for a private walk.
Delaware: Marian Coffin Gardens
- Address: 1301 Greenhill Avenue, Wilmington, Delaware

- Want to visit votes on Atlas Obscura: 853

- Been here votes on Atlas Obscura: 197

- Rarity ratio: 4.3
Marian Coffin Garden offers a lush landscape at the vacant Gibraltar estate—a 19th-century mansion once owned by Hugh Rodney Sharp Jr., who hired the garden's namesake, landscape architect Marian Cruger Coffin, to install an elaborate garden. The house itself has unfortunately deteriorated into a derelict state, but the gardens have been restored to Coffin's original circa 1916 vision by Preservation Delaware, which allows free public access daily from sunrise to sunset.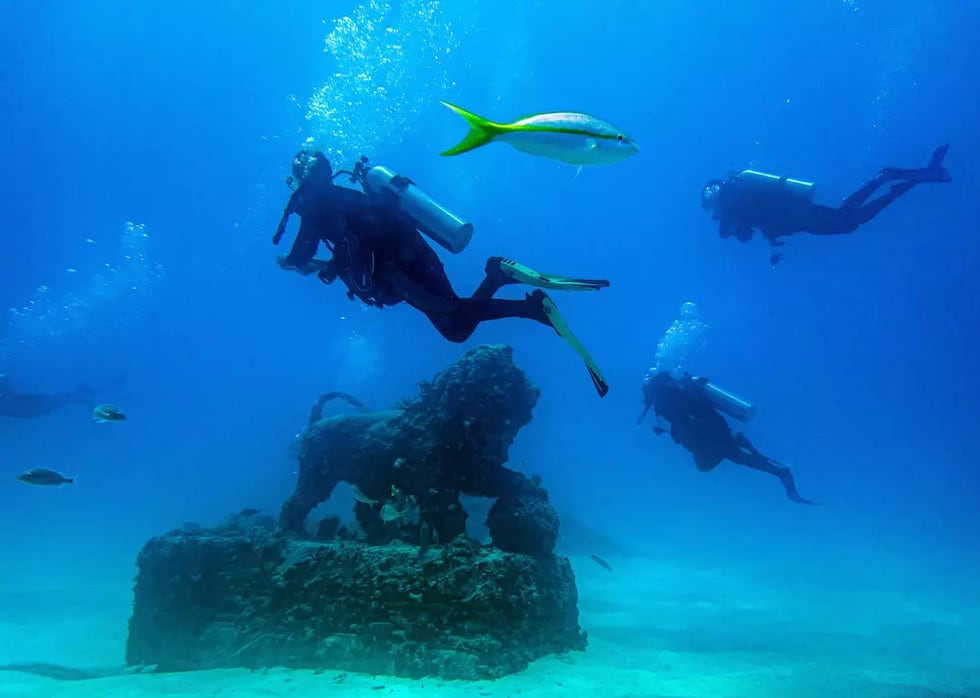 Florida: Neptune Memorial Reef
- Address: 3.25 miles offshore, Key Biscayne, Florida, 33149

- Want to visit votes on Atlas Obscura: 2,596

- Been here votes on Atlas Obscura: 254

- Rarity ratio: 10.2
An "underwater city for the dead," the Neptune Memorial Reef off the shore of Key Biscayne, may look like a lost city akin to the fabled Atlantis, but it's actually an intentionally submerged cemetery made out of cremated remains. The organization calls it the "ultimate green burial opportunity": It recycles remains into funerary structures and memorials that serve as an artificial reef. Fortunately, divers are welcome—which means being interred (or "deployed") in this necropolis isn't the only way to visit it.
Georgia: Fantastic Pit
- Address: Rocky Lane, Walker County, Georgia

- Want to visit votes on Atlas Obscura: 1,434

- Been here votes on Atlas Obscura: 115

- Rarity ratio: 12.5
Imagine climbing Seattle's Space Needle, from top to bottom, deep into the underground—and then you'll have a sense of what it's like to descend through Georgia's Fantastic Pit, a 586-foot unobstructed drop within Ellison's Cave (which, in total, goes down 1,063 feet). Located under Walker County's Pigeon Mountain, this is an advanced cave system—one that's not for novice spelunkers. Just getting to Fantastic Pit in the first place requires navigating through a labyrinth of other, smaller pits. But for cavers who have the experience—or are willing to learn vertical caving skills—it's a rare opportunity to drop through the deepest cave pit (that we know of) in the United States.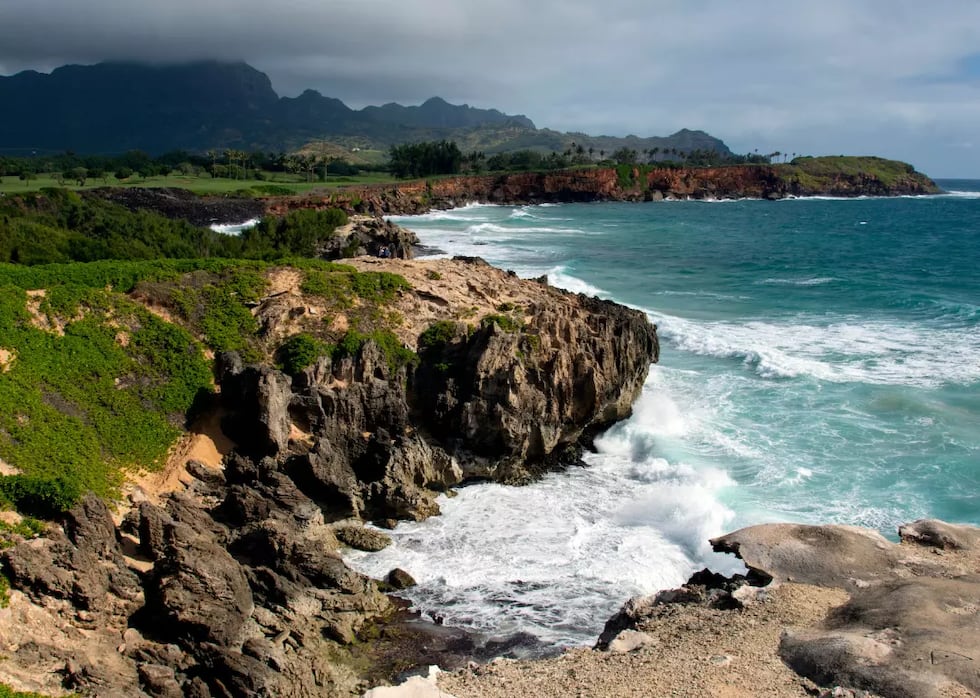 Hawaii: Lithified Sand Dunes
- Address: Unnamed Road, Koloa, Hawaii, 96756

- Want to visit votes on Atlas Obscura: 568

- Been here votes on Atlas Obscura: 105

- Rarity ratio: 5.4
On Kauai, the oldest island in the Hawaiian archipelago, it's not unusual to find rocky cliffs right next to sandy beaches at the shore. But at Kawailoa Bay, near Mahaʻulepu Beach, the rugged landscape deserves a closer look—because it's actually composed of ancient sand that slowly turned to stone over the last 350,000 years. Known as the Lithified Sand Dunes, you can find them on the southeastern coast of Kauai, accessible via an easy walk along the Mahaʻulepu Heritage Trail. Look for their odd yellow color—and examine closely to find fossils of sea and land creatures alike.
Idaho: Big Idaho Potato Hotel
- Address: Orchard Access Road and E Monroe Road, Boise, Idaho

- Want to visit votes on Atlas Obscura: 753

- Been here votes on Atlas Obscura: 108

- Rarity ratio: 7.0
If you love potatoes enough to sleep inside one, behold the Big Idaho Potato Hotel—born in 2012 out of the Idaho Potato Commission's 75th-anniversary campaign ("The Famous Idaho Potato Tour") but now available to rent by the night on Airbnb.
Although it's just over 10 years old, the giant 'tato follows the tradition of many of the roadside attractions found throughout the United States in the early and mid-20th century—when three-story shoes, giant donuts, and larger-than-life dogs, all part of the style of programmatic architecture, attracted motorists to local businesses with an eyeful of spectacle. This portly potato, however, has been planted in a far more remote location: in the middle of a 400-acre farm on the outskirts of Boise.
Illinois: The Secret Mermaid
- Address: Oakwood Beach, Chicago, Illinois, 60653

- Want to visit votes on Atlas Obscura: 1,834

- Been here votes on Atlas Obscura: 234

- Rarity ratio: 7.8
There may not be any real mermaids swimming in Lake Michigan—but those in the know traveling down Lake Shore Drive through Chicago's South Side will head to the southern tip of Oakwood Beach to find the Secret Mermaid, a stone figure that was surreptitiously sculpted out of limestone by four artists in broad daylight in 1986. It remained a mystery to locals for 14 years—but the siren's secret has been out since 2000. And after being temporarily relocated from her original location, she's back where she belongs: right by the shoreline in Burnham Park, and in plain view for the public to enjoy.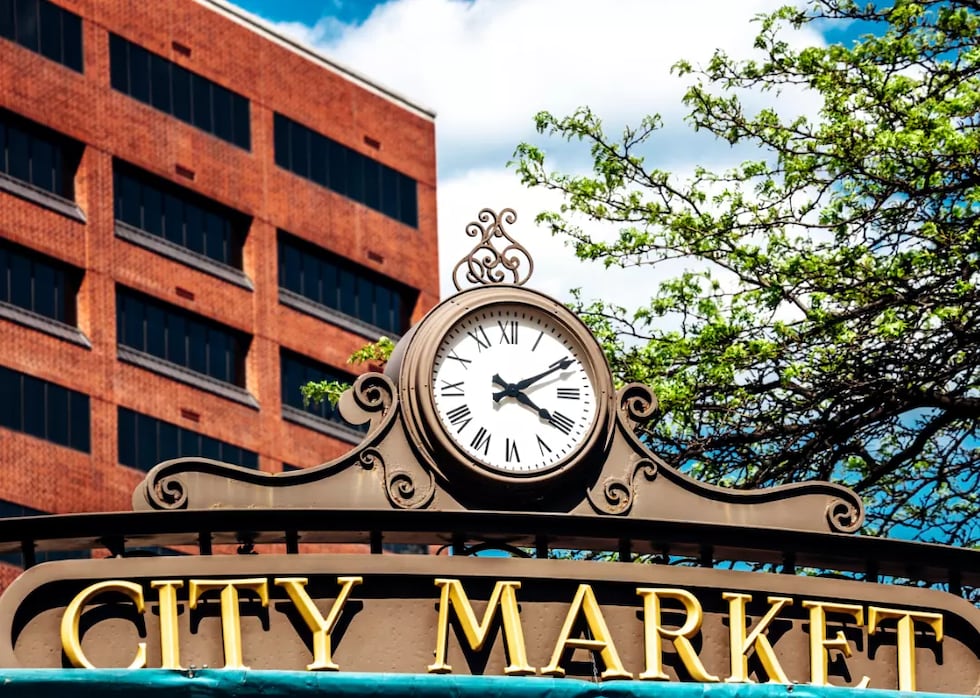 Indiana: Market Street Catacombs
- Address: 222 E Market St Indianapolis, Indiana, 46204

- Want to visit votes on Atlas Obscura: 2,412

- Been here votes on Atlas Obscura: 387

- Rarity ratio: 6.2
You don't have to travel all the way to Paris to visit historic catacombs—because in Indianapolis, there's an entire underground city known as the Market Street Catacombs. Those curious about this limestone and brick underworld can head to Indianapolis City Market, where the tunnels once served as part of its infrastructure—namely, in the days before refrigerators and freezers, keeping its goods cool. Although this subterranean labyrinth is generally not open to the public, the market does allow occasional guided tours of its dark basement through its partnership with Indiana Landmarks.
Iowa: The Hobo Museum
- Address: 51 Main Avenue S, Britt, Iowa, 50423

- Want to visit votes on Atlas Obscura: 639

- Been here votes on Atlas Obscura: 114

- Rarity ratio: 5.6
One of the lasting icons that came out of the Great Depression was the American "hobo"—a railroad car-hopping vagabond sporting a five o'clock shadow and carrying all his worldly possessions in a blanket tied to the end of a stick. This archetype is the jumping-off point for the collection of the Hobo Museum, founded in the early 1980s by actual hobos (as they identified themselves) who wanted to preserve their legacy and the tradition that they had continued throughout the 20th century.
Located in the former Chief Theater in Britt, Iowa, the museum's collection includes personal artifacts from prominent American hobos throughout history. Opportunities to visit, however, are limited—as it's only open Thursdays through Saturdays from Memorial Day in May through the Hobo Days festival in August. For the rest of the year, you can request an appointment by emailing the museum.
Kansas: Wamego LSD Missile Silo
- Address: 16795 Auburn Circle, Wamego, Kansas, 66547

- Want to visit votes on Atlas Obscura: 787

- Been here votes on Atlas Obscura: 127

- Rarity ratio: 6.2
The Wamego LSD Missile Silo is a Cold War-era artifact—once home to the Atlas E-type ballistic missile, which was active from 1961 to 1965 at the former Forbes Air Force Base in nearby Topeka, Kansas. But its military history isn't its claim to fame. The decommissioned silo's notoriety comes from its status as what Vice magazine called "the world's most productive LSD laboratory."
That's just the tip of the 15,000-square-foot underground iceberg—because its most infamous resident, Gordon Todd Skinner, became an informant for the DEA, leading to the arrest and conviction of Skinner's friend William Leonard Pickard for his role in running an illegal LSD lab that resulted in the biggest federal seizure of illegal acid and paraphernalia ever.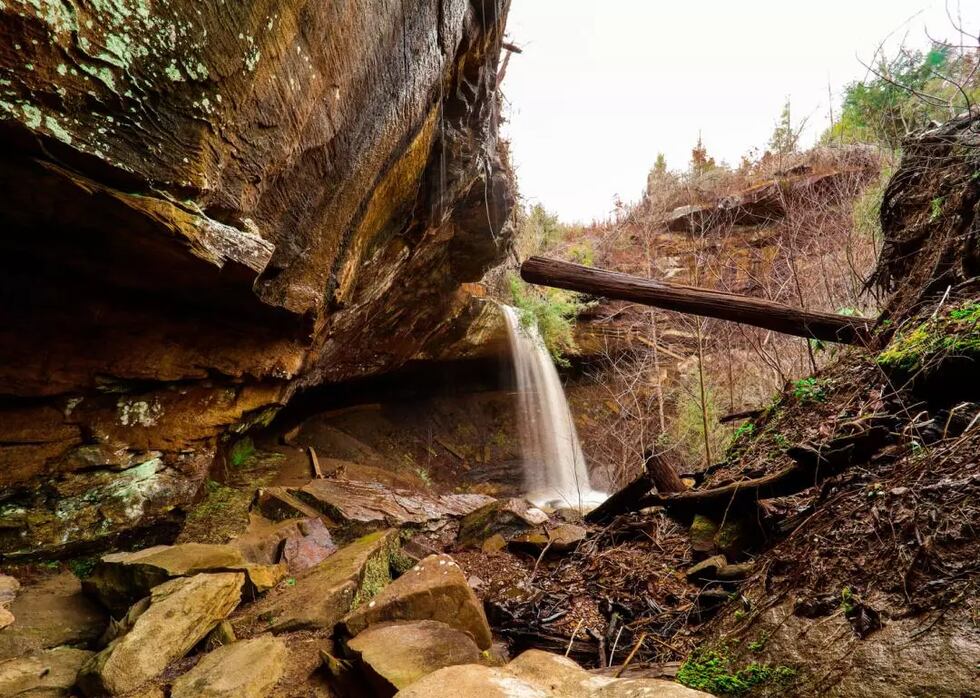 Kentucky: Broke Leg Falls
- Address: US-460, Wellington, Kentucky

- Want to visit votes on Atlas Obscura: 891

- Been here votes on Atlas Obscura: 102

- Rarity ratio: 8.7
Broke Leg Falls is a nature preserve in Kentucky's eastern Menifee County that shows what could happen when an EF-3 tornado rips through a wooded area—because after a twister ripped the surrounding trees out in 2012, the hidden waterfalls within Daniel Boone National Forest were suddenly and violently exposed. Since the small park had just celebrated its grand reopening just a few months before, after an extensive restoration project, officials decided to put the falls' fate in the hands of nature's will—and not try to return it back to its pre-tornado state.
Louisiana: Escape My Room
- Address: 633 Constance Street, New Orleans, Louisiana, 70130

- Want to visit votes on Atlas Obscura: 1,496

- Been here votes on Atlas Obscura: 171

- Rarity ratio: 8.7
Escape My Room in New Orleans is such an elaborate escape room visitors might start to actually believe the storyline that draws them into the lore of the DeLaporte family's trials and tribulations—including missing treasures, covered-up crime, and a doomed mansion. Each of its custom-themed games has a staggeringly low escape rate. Admission is by advance ticket sales only, and punctuality is a must—or risk being turned away from DeLaporte Manor and denied access to its secrets.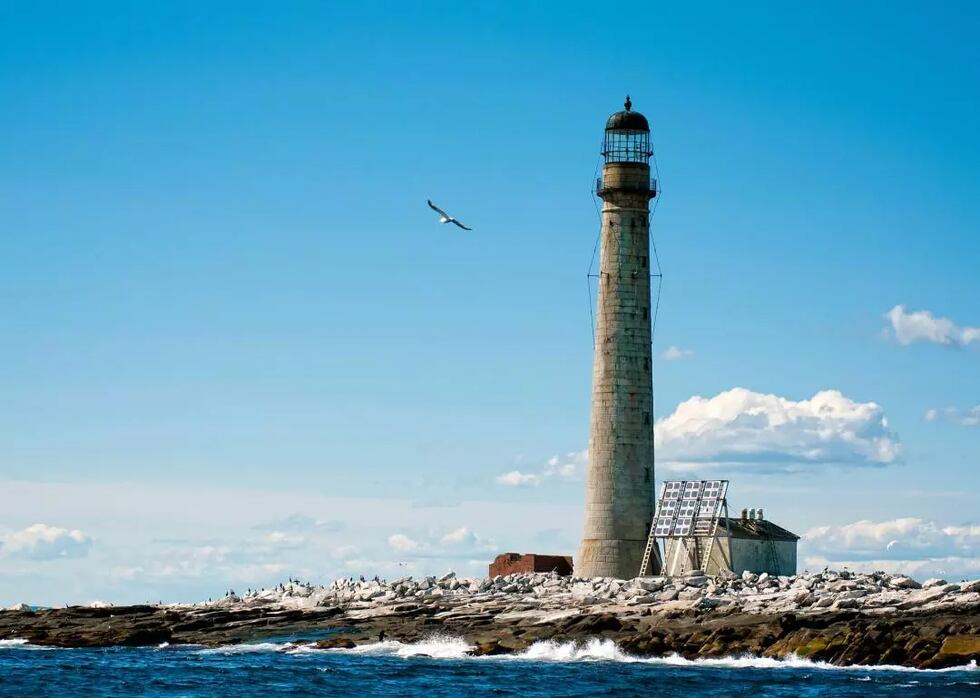 Maine: Boon Island Light
- Address: York, Maine, 03909

- Want to visit votes on Atlas Obscura: 923

- Been here votes on Atlas Obscura: 153

- Rarity ratio: 6.0
It makes sense that a lighthouse would be built on an island that's proven treacherous for sea vessels. It's clearly where a guiding light is needed most. But the tallest lighthouse in New England—Boon Island Light—was established on a site of a shipwreck so tragic the only way the survivors made it out alive was by eating their ill-fated fellow sailors' dead bodies. While you can see Boon Island Light from afar from the shore, the truly brave board a boat to get a closer view. As it's a working lighthouse, no interior access is currently available.
Maryland: Underground Railroad Experience Trail
- Address: 16501 Norwood Road, Woodlawn Manor Cultural Park Ashton-Sandy Spring, Maryland, 20860

- Want to visit votes on Atlas Obscura: 994

- Been here votes on Atlas Obscura: 127

- Rarity ratio: 7.8
Although there's no evidence that any of the structures at the Woodlawn Manor (or its owners) were involved in the Underground Railroad, Montgomery Parks/Maryland-National Capital Park and Planning Commission created the Underground Railroad Experience Trail through this former plantation in honor of the local area's history in aiding in the safe passage of escaped enslaved people in the 1800s—particularly in Sandy Spring, the Quaker town in which it stands.
Between Baltimore and Washington D.C. and well south of the Mason-Dixon Line, the trail takes visitors along a self-guided tour of nine points of interest across 2 miles, illustrating the challenges faced on their path to freedom and the techniques used to get there safely.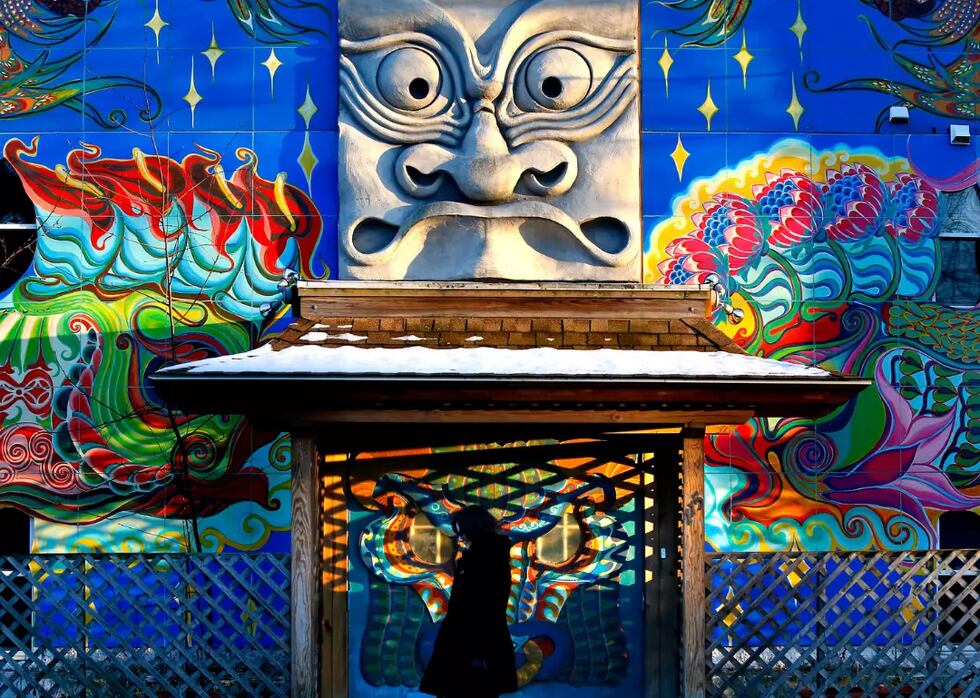 Massachusetts: Museum of Modern Renaissance
- Address: 115 College Avenue Somerville, Massachusetts, 02144

- Want to visit votes on Atlas Obscura: 1,314

- Been here votes on Atlas Obscura: 143

- Rarity ratio: 9.2
On an otherwise nondescript residential street in Somerville, Massachusetts, one house stands out among the rest: the colorful Museum of Modern Renaissance, located in a former Masonic lodge that Russian artists Ekatrina Sorokina and Nicholas Shaplyko took over in 2002 and transformed into their private art immersion.
It's not an artist's studio per se—it doesn't just contain the duo's mystical and magical paintings. The structure, too, has become an expression of their art. But it's still somewhat under the radar in the art world, as the artists only allow the public to experience it on occasional tours by appointment only or sometimes during the annual open houses sponsored by Somerville Open Studios.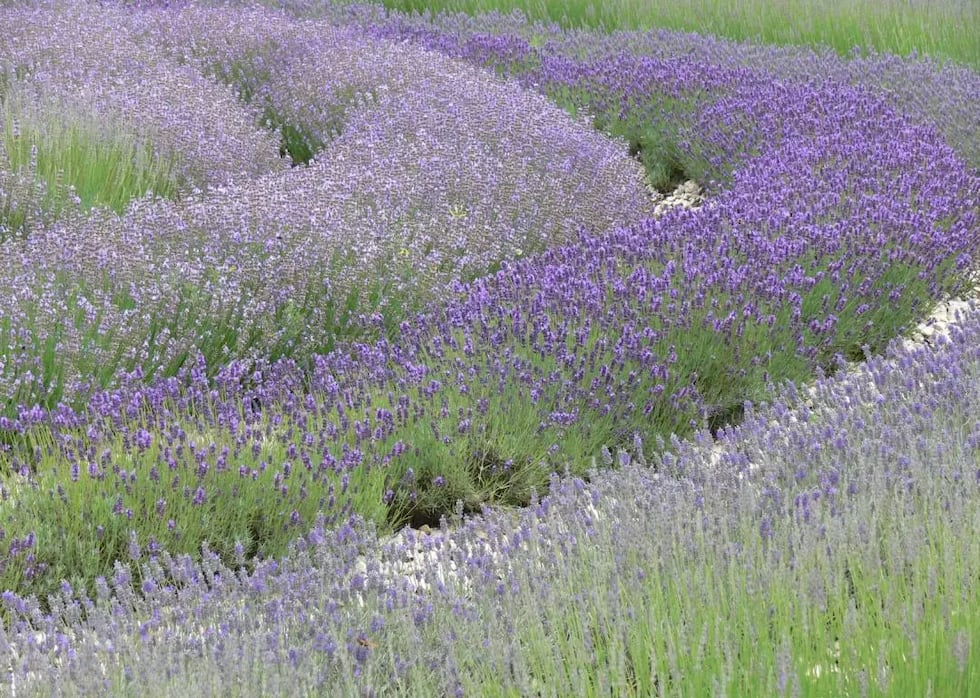 Michigan: Cherry Point Farm and Market Lavender Labyrinth
- Address: 9600 W Buchanan Road, Shelby, Michigan

- Want to visit votes on Atlas Obscura: 1,095

- Been here votes on Atlas Obscura: 115

- Rarity ratio: 9.5
If there's intelligent life beyond planet Earth looking down at us to try to decide a good spot to make their eventual landing, they just might choose Cherry Point Farm and Market Lavender Labyrinth—because this stunning, enormous feat of landscape design, which features 36 herb beds, can be seen from space.
But this visual marvel is also a fragrant, meditative destination where creatures from this planet or the next can meander through a spiral of sacred geometry, finding their way into and out of it while also discovering something about themselves. And fortunately, it's free to access during the farm's normal business hours, which are 11 a.m. to 5 p.m. daily beginning May 5.
Minnesota: Orfield Labs Quiet Chamber
- Address: 2709 East 25th Street, Minneapolis, Minnesota, 55406

- Want to visit votes on Atlas Obscura: 2,236

- Been here votes on Atlas Obscura: 213

- Rarity ratio: 10.5
In 2021, the Guinness World Records organization determined that Orfield Labs Quiet Chamber in Minneapolis was the quietest place on Earth—which comes in handy for the various manufacturers who use it to test their products, including various types of equipment that need to operate within certain sound level constraints. This "quiet room" (known technically as an "anechoic chamber") was designed specifically to be absent of any echo and to absorb 99.99% of sound—and as a result, it's become a kind of destination for visitors wanting to challenge the limits of their ability to withstand sensory deprivation for hours on end.
According to BBC News, the room is so quiet that all some people can hear in there is the sound of their own heart beating and stomach digesting—which could be therapeutic, unsettling, or downright panic-inducing. If you're interested in seeing how you'd react (and how long you'd last), you can arrange a tour through Orfield Labs.
Mississippi: Margaret's Grocery and Market
- Address: 4535 N. Washington Street, Vicksburg, Mississippi, 39183

- Want to visit votes on Atlas Obscura: 506

- Been here votes on Atlas Obscura: 114

- Rarity ratio: 4.4
Margaret Rogers is the namesake of Margaret's Grocery and Market—a folk art environment in Vicksburg, Mississippi, that began as a humble roadside store, which she ran and lived in starting in 1944. But everything changed in the 1980s when Rogers married the Rev. Herman "Preacher" Dennis, who turned her country store into a castle-like assemblage of pink-and-yellow cinder block turrets, a school bus pulpit, and handcrafted signs with messages that read, "The house of prayer for all people to worship, Jews and Gentiles" and the like.
When Dennis and Rogers both passed away, the Mississippi Folk Art Foundation stepped in to help preserve the grocery, which had begun to fall apart. Although it may no longer sell any goods to weary travelers, it's open for occasional tours and special events.
Missouri: Welch Spring Hospital Ruins
- Address: Jadwin, Missouri, 65501

- Want to visit votes on Atlas Obscura: 1,515

- Been here votes on Atlas Obscura: 183

- Rarity ratio: 8.3
Welch Spring's supposedly healing waters flowed from a cave along the Current River in southern Missouri's Ozarks—and, in 1913, they attracted the attention of Dr. C.H. Diehl, who bought the spring and built a hospital at the cave's opening for patients struggling with consumption (aka tuberculosis). However, the facility—which was probably more akin to a health spa—ultimately failed; it was too difficult to reach in such a remote location. After Dr. Diehl died in 1940, it fell into disrepair—and the Welch Spring Hospital Ruins are now accessible by foot (at the end of a half-mile trail) or via canoe.
Montana: Medicine Rocks State Park
- Address: 1141 MT-7, Ekalaka, Montana

- Want to visit votes on Atlas Obscura: 723

- Been here votes on Atlas Obscura: 100

- Rarity ratio: 7.2
The sandstone formations at Medicine Rocks State Park may look a bit like Swiss cheese because of how they've eroded over time, but these pillars are more than a geological oddity. They also provided a canvas for Native Americans dating hundreds of years back—many of whom were part of hunting parties that gathered here and considered the site both sacred and medicinal. As the soft stone is easy to carve markings into, a lot of rock art can be found throughout the grounds, including petroglyphs depicting local wildlife, people, and events that occurred over the course of hundreds of years.
Nebraska: Toadstool Geologic Park
- Address: Toadstool Road, Oglala National Grassland Harrison, Nebraska

- Want to visit votes on Atlas Obscura: 760

- Been here votes on Atlas Obscura: 164

- Rarity ratio: 4.6
Toadstool Geologic Park offers an opportunity to explore an arid desert with an alien-like landscape that was formed when ancient waters flowed through the area around 45 million years ago. Although the prehistoric river has since vanished from these badlands, the traces it left behind include sandstone rock formations (known as hoodoos) that resemble a mushroom forest.
As if the "toadstool" part of this geological wonder weren't enough of a draw, the site—which is located within Oglala National Grasslands—also boasts a number of fossils of ancient wildlife, like horses and saber-toothed cats, which can be discovered along a mile-long interpretive trail. Just make sure you leave the artifacts undisturbed and take only pictures.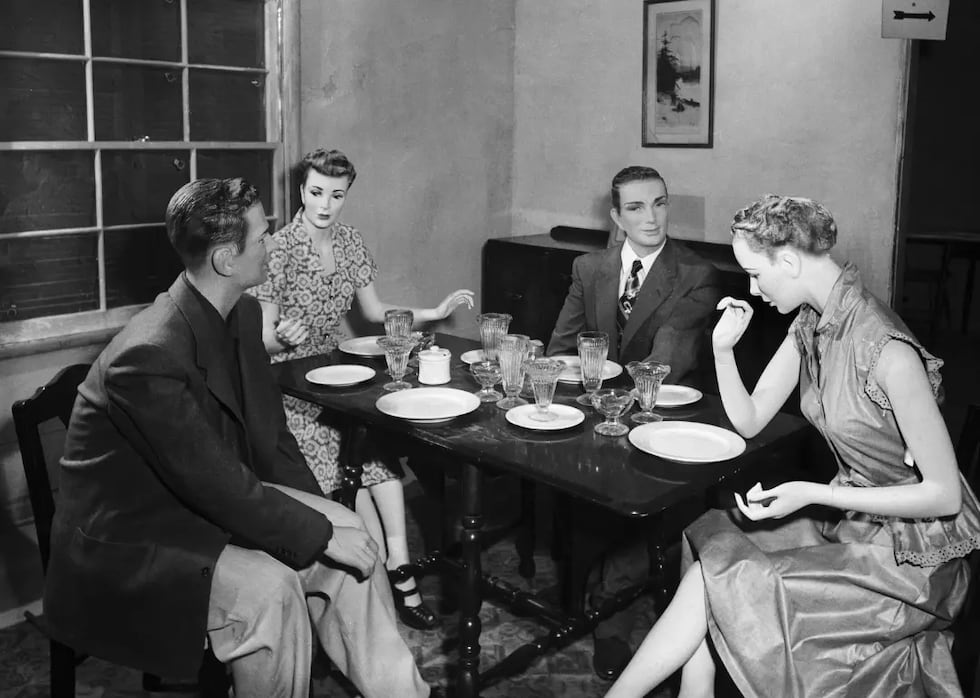 Nevada: Atomic Survival Town
- Address: Nevada Test Site, Nye County, Nevada

- Want to visit votes on Atlas Obscura: 1,471

- Been here votes on Atlas Obscura: 109

- Rarity ratio: 13.5
Atomic Survival Town is a bucolic neighborhood that was built in the middle of the unforgiving Nevada desert with the specific purpose of blowing it up with an atomic bomb. The only way to get to see it—at least, what's left of it—is by booking one of the highly in-demand public tours of the Nevada National Security Site located north of Las Vegas.
The two-story houses of the "town"—which were populated by mannequins living an otherwise-ideal mid-20th century existence—were so close to Vegas, in fact, that the nuclear explosions and resulting mushroom clouds attracted spectators who gathered at viewing parties at local hotels. Note: Photography on the entire test site is strictly forbidden, and even bringing a cell phone onto the tour is prohibited.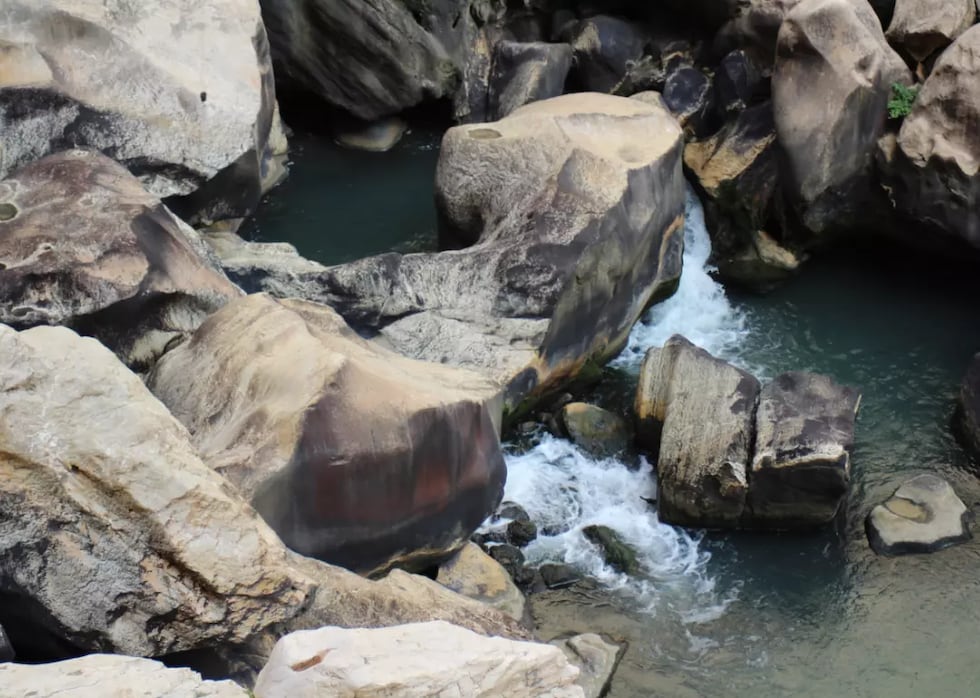 New Hampshire: Sculptured Rocks
- Address: 251 Sculptured Rocks Road, Hebron, New Hampshire

- Want to visit votes on Atlas Obscura: 1,706

- Been here votes on Atlas Obscura: 260

- Rarity ratio: 6.6
At the end of the last ice age, the Cockermouth River was flowing on its way to Newfound Lake—and along its path, the grains of sand it contained slowly eroded the local bedrock to create Sculptured Rocks. These geologic formations were carved into oddball shapes, and they now surround a swimming hole and a waterfall in Sculptured Rocks Natural Area, part of the New Hampshire State Parks system. Called the "little Grand Canyon of New Hampshire" by New Hampshire Magazine, Sculptured Rocks is a natural oddity that's strangely beautiful and a reminder of how the landscape around us can change so dramatically over time.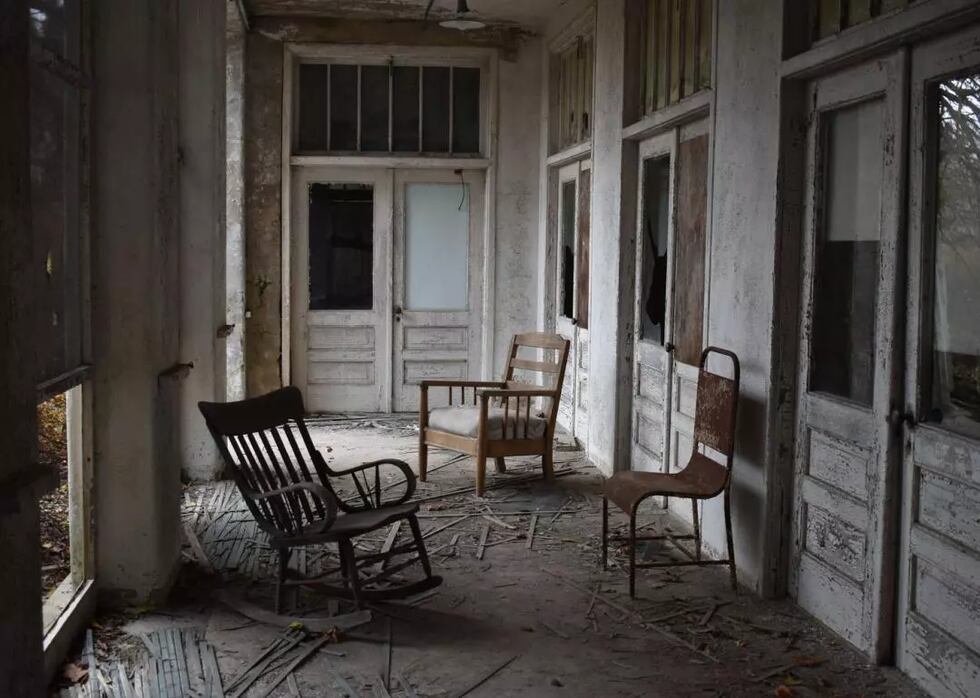 New Jersey: Abandoned Hagedorn Psychiatric Hospital
- Address: Edna Volpe Road, Glen Gardner, New Jersey, 08826

- Want to visit votes on Atlas Obscura: 1,302

- Been here votes on Atlas Obscura: 171

- Rarity ratio: 7.6
The only tuberculosis sanatorium in New Jersey that was state-owned and -operated first opened in 1907 and closed in the late 1970s. It was replaced in 1977 by a new facility called the Senator Garret W. Hagedorn Gero-Psychiatric Hospital, then rebranded as a nursing home and psych ward. But that treatment center reached the end of its line in 2012, when New Jersey Gov. Chris Christie ordered the state government to shut it down—leaving it abandoned, right next to the ruins of the old TB center.
Together, the pair comprises the abandoned Hagedorn Psychiatric Hospital complex in Glen Gardner, New Jersey, where nature is taking its course. The New Jersey Natural Lands Trust is currently working to create public access to the decommissioned hospitals' grounds and the open space that surrounds them.
New Mexico: Ah-Shi-Sle-Pah Wilderness Study Area
- Address: Bloomfield, New Mexico

- Want to visit votes on Atlas Obscura: 3,546

- Been here votes on Atlas Obscura: 291

- Rarity ratio: 12.2
Although any water supply in Ah-Shi-Sle-Pah Wilderness Study Area is currently scarce, water once rolled through these badlands of northwestern New Mexico and carved mysterious shapes into the sandstone hills. Although the resulting formations—known as hoodoos—aren't very difficult to reach, this area is primitive backcountry without facilities and trails. The payoff of making the trek, however, is admiring mushroom-shaped rock columns that appear in a rainbow of colors with varying textures in clay.
New York: North Brother Island
- Address: North Brother Island, Bronx, New York, 10455

- Want to visit votes on Atlas Obscura: 1,943

- Been here votes on Atlas Obscura: 152

- Rarity ratio: 12.8
Manhattan may be the most famous island in the New York City metropolitan area, but there's another, much smaller isle located in the East River—between two other boroughs, the Bronx and Queens—that has a fascinating but little-known history. It's called North Brother Island, and it's infamous for its most famous former resident, "Typhoid Mary," who for a time was a quarantined patient at the island's Riverside Hospital.
The facility closed in 1963 and, left abandoned, has since become a bird sanctuary—specifically for the black-crowned night heron. While visiting the nature preserve is prohibited in order to protect nesting birds, it is visible from the water—especially if you can catch one of the birdwatching cruises offered occasionally by Audubon.
North Carolina: Blue Ghost Fireflies
- Address: 1400 Staton Road, Hendersonville, North Carolina, 28739

- Want to visit votes on Atlas Obscura: 2,346

- Been here votes on Atlas Obscura: 222

- Rarity ratio: 10.6
Even bug experts don't know much about the Blue Ghost Fireflies that populate the western environs of North Carolina, particularly in the wooded areas of the Appalachian Mountains. But one thing's for sure: The bluish color of their "glow" is unusual among creatures that exhibit bioluminescence (or the ability to "light up," thanks to a chemical reaction in the body). Although these lightning bugs are abundant locally, they're found in very few places throughout the world—and they only appear seasonally in spring.
North Dakota: The Pyramid of North Dakota
- Address: 81st Street NE, Nekoma, North Dakota, 58355

- Want to visit votes on Atlas Obscura: 847

- Been here votes on Atlas Obscura: 133

- Rarity ratio: 6.4
The Pyramid of North Dakota is part of what put the tiny town of Nekoma on the map: an anti-Russian missile defense facility called the Stanley R. Mickelsen Safeguard Complex. A monumental, four-story-high pyramid that still stands today once housed the complex's radar system, although Congress voted to dismantle the military installation the day after it opened in October 1975.
It was operational for just a few months before becoming decommissioned the following July and subsequently abandoned. Although the Cold War-era relic, located along 81st Street Northeast, is closed to the public, you can view it from afar—at least until cryptocurrency company Bitzero Blockchain Inc. converts it into a new data center.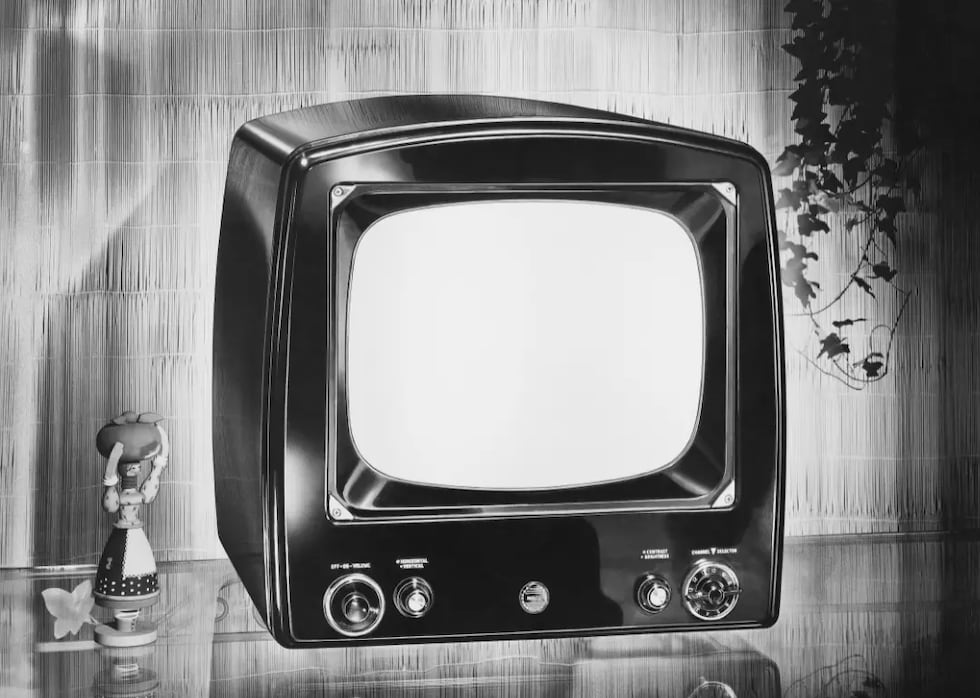 Ohio: Early Television Museum
- Address: 5396 Franklin Street, Hilliard, Ohio

- Want to visit votes on Atlas Obscura: 869

- Been here votes on Atlas Obscura: 111

- Rarity ratio: 7.8
The Huffington Post has called the Early Television Museum in Hilliard, Ohio, "where old TVs go to live." And this "retirement home" contains some antique television sets that go back to the earliest days of the "boob tube"—as far back as 1928, the year of the first American TV broadcast, which used mechanical scanning technology (later replaced by electron beams). But don't mistake this museum for a graveyard of vintage sets because most of them are actually still in working order.
Oklahoma: Gandini's Circus
- Address: N Kelly Avenue between Swan Lake Road and Pruett Drive, Edmond, Oklahoma, 73003

- Want to visit votes on Atlas Obscura: 992

- Been here votes on Atlas Obscura: 165

- Rarity ratio: 6.0
According to The Daily Oklahoman, local entrepreneur Howard Suesz housed the winter camps of two traveling "big top" attractions on the now-abandoned Edmond circus camp property from the 1940s to the 1970s. While local lore has it that both the Hagen Bros. Circus and the Clyde Bros. Circus actually came out of a pre-Great Depression predecessor called Gandini's Circus, no artifacts on the site contain that name—and the Edmond Historical Society & Museum adds, no digitized newspaper clippings, other archives, or records have verified the legend. As the property is still privately owned, trespassing is not allowed—but some remnants may be visible from the sidewalk.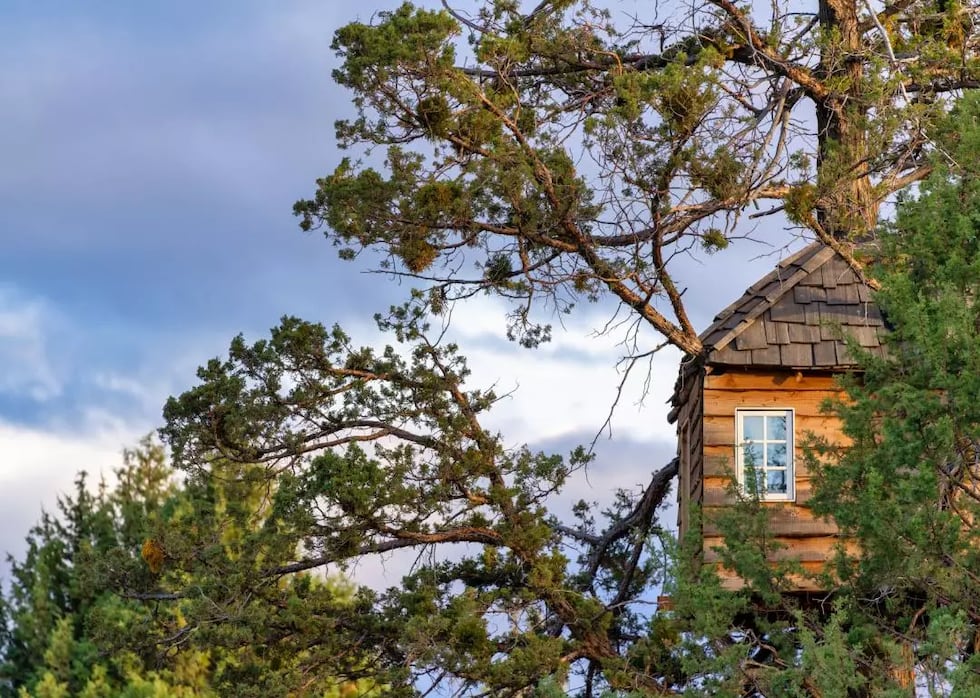 Oregon: Out 'n' About Treehouse Treesort
- Address: 300 Page Creek Road, Cave Junction, Oregon, 97523

- Want to visit votes on Atlas Obscura: 1,407

- Been here votes on Atlas Obscura: 142

- Rarity ratio: 9.9
Cave Junction, Oregon, is home to no ordinary resort—drawing vacationers to its Out 'n' About Treehouse Treesort, where they can spend the night in their very own arboreal hideout. Located just outside the forested foothills of southern Oregon's Page Mountain, with plenty of oak trees and Douglas fir pines, this "treesort" also offers opportunities to zip-line through the tree canopy or ride horseback with four legs firmly planted on the ground.
Pennsylvania: Devil's Hole Ruins
- Address: Pennsylvania State Gamelands #221, Monroe County Cresco, Pennsylvania

- Want to visit votes on Atlas Obscura: 1,815

- Been here votes on Atlas Obscura: 152

- Rarity ratio: 11.9
With a name like "Devil's Hole Creek," the mind can go to some scary places when imagining what might've happened at Devil's Hole Ruins in the Pocono region of Pennsylvania. According to the Monroe County Historical Association, the name might've come from the legend of a bottomless lake where swimmers could sink into the depths of hell.
While local legend tells of a possible speak-easy there (at least according to The Times Leader in Wilkes-Barre, Pennsylvania), the historical society's archives show that the ruins in the area are from structures washed away in a 1955 flood, like the former Seven Pines Lodge, a powerhouse, and a sanitarium destroyed by fire in 1911 (leaving only a foundation and chimney).
Rhode Island: Neutaconkanut Hill Park
- Address: 665 Plainfield Street, Providence, Rhode Island, 02909

- Want to visit votes on Atlas Obscura: 768

- Been here votes on Atlas Obscura: 138

- Rarity ratio: 5.6
The Neutaconkanut Hill Conservancy calls Neutaconkanut Hill Park "the last wild place in Providence"—the capital city of Rhode Island with a population of nearly 200,000 as of 2020. It's a green oasis in a densely-populated part of the city, where 88 acres of open space comprise a wilderness park that contains the highest point in Providence.
The Works Progress Administration created a trail system through this "city forest" in the 1930s—but otherwise, this mostly undeveloped park remains a pristine oak/hickory woodland where creatures, wildflowers, and berry bushes abound. That's thanks to the last survivor of the original King Homestead, Abby King, who bequeathed the land to the city with the provision that it should stay wild.
South Carolina: The Last Yogi Bear Honey Fried Chicken Restaurant
- Address: 514 US-15 Business, Hartsville, South Carolina, 29550

- Want to visit votes on Atlas Obscura: 1,024

- Been here votes on Atlas Obscura: 182

- Rarity ratio: 5.6
The cartoon character Yogi Bear, sidekick to Huckleberry Hound, was once the pitchman for a chain of chicken restaurants in the Carolinas—but after their debut in the 1960s, the bear-approved Honey Fried Chicken restaurants have been whittled down to just one surviving location, The Last Yogi Bear Honey Fried Chicken Restaurant, in Hartsville, South Carolina. You can still get boxes of chicken like the Boo Boo Basket and the Picnic Basket (pronounced "pic-a-nic," if you're Yogi)—all containing pieces with that honey flavoring (which reportedly contains no actual honey).
South Dakota: Petrified Wood Park
- Address: 500 Main Avenue, Lemmon, South Dakota, 57638

- Want to visit votes on Atlas Obscura: 497

- Been here votes on Atlas Obscura: 112

- Rarity ratio: 4.4
Petrified Wood Park in Lemmon, South Dakota, is the world's largest such park—sprawling across an entire city block and boasting not only fossilized remains in a relatively natural state but also a castle, two museums, and more constructed from petrified logs.
It was the creation of amateur geologist Ole S. Quammen, who directed its construction from 1930 to 1932, using locally sourced "stone wood" from a 25-mile radius of Lemmon. His daughter donated it to the city in 1954—and in 1977, it landed on the National Register of Historic Places because of its architectural and social significance, having provided jobs to unemployed locals during the Great Depression. The park is open all year, but building interiors are only open during summer, between Memorial Day and Labor Day.
Tennessee: 'The Evil Dead' Cabin
- Address: 2321 Inman Bend Road, Morristown, Tennessee, 37814

- Want to visit votes on Atlas Obscura: 2,427

- Been here votes on Atlas Obscura: 213

- Rarity ratio: 11.4
The "cabin in the woods" has become a trope of modern-day horror films. But the film that brought this scary concept to mass audiences was "The Evil Dead" in 1981—and in 1979, director Sam Raimi shot this cult favorite largely at a real cabin in Morristown, Tennessee, which subsequently burned down. All that's left of "The Evil Dead" cabin is part of the fireplace, the film's lead actor Bruce Campbell told Knox News. And, he warned, it's on private property—in an area where locals might take a criminal offense such as trespassing pretty seriously.
Texas: Newman's Castle
- Address: 504 E Main Street, Bellville, Texas

- Want to visit votes on Atlas Obscura: 1,507

- Been here votes on Atlas Obscura: 130

- Rarity ratio: 11.6
Newman's Castle sticks out like a sore thumb on a 20-acre plot of land in the woods of rural Texas, outside of the town of Bellville. It's the brainchild and home of Newman's Bakery owner Mike Newman, who took 10 years to build the 3,400-square-foot medieval-style oddity out of cinder blocks and masonry. Fortunately, the opportunity to storm the drawbridge, climb the 62-foot bell tower, and brave the dungeon doesn't require knighthood. Reserve a tour simply by calling the bakery, where the tours start (and where attendees receive the address and directions to the castle).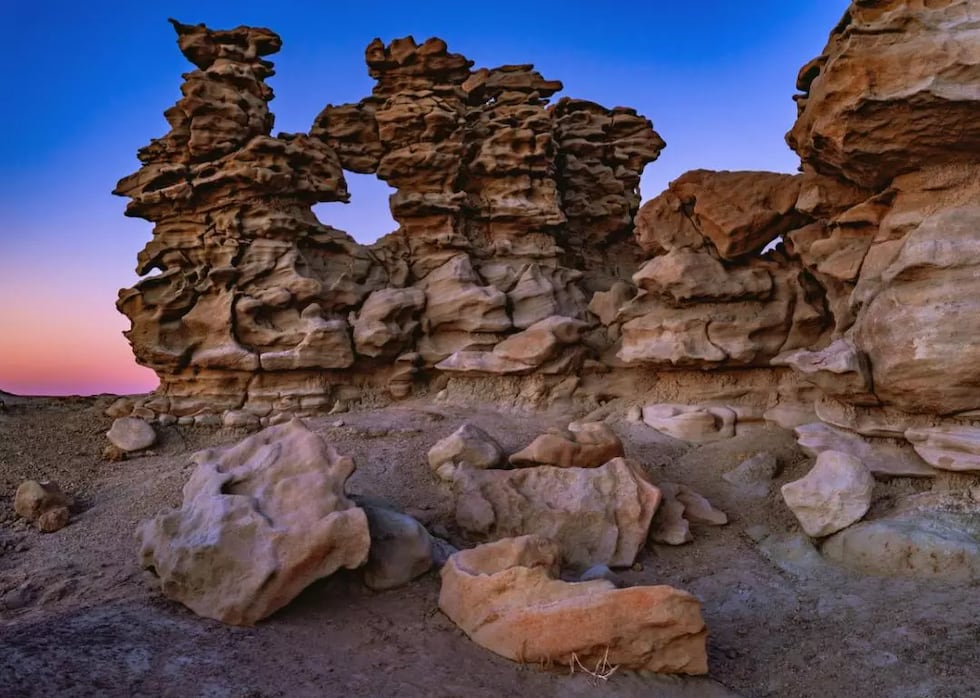 Utah: Fantasy Canyon
- Address: Fantasy Canyon, Vernal, Utah, 84078

- Want to visit votes on Atlas Obscura: 1,689

- Been here votes on Atlas Obscura: 181

- Rarity ratio: 9.3
Nearly 200 miles southeast of Salt Lake City lies Fantasy Canyon—a geological wonder whose weathered sandstone takes shape in fantastical formations with mystical names like "Witch," "King's Throne," "Ant Castle," and even "Alien Head," all of which can be seen on an interpretive trail that forms a 0.6-mile loop.
This lesser-known gem was the site of the prehistoric Lake Uinta, where sand deposits eventually turned to stone—and some of the resulting pillars and pinnacles are so peculiar-looking they appear to be dripping with melted wax. Today, it's hiding in plain sight within a labyrinth of service roads belonging to natural gas plants, although a visit to the local BLM field office will help you find your way through the remote area.
Vermont: Freedlyville Quarry
- Address: 3817-5015 Dorset Hill Road, Dorset, Vermont

- Want to visit votes on Atlas Obscura: 964

- Been here votes on Atlas Obscura: 114

- Rarity ratio: 8.5
The Freedlyville Quarry in Dorset, Vermont, was established in 1808 by tunneling into the eastern side of Mount Aeolus—creating an underground marble extraction site that has the look and feel of a man-made, horizontal cave. It gets its name from a misspelling of its former operator J.K. Freedley & Sons, although no quarrying activity has happened there since the 1930s, according to the Manchester Journal.
But one activity has taken place inside the marble quarry since at least 1931: underground ice skating, as seen in a historic photo in the Dorset Historical Society archives. It still happens, too—namely at Vermont Cavers Association's annual ice-skating party (which happens in February, as long as the water is frozen solid).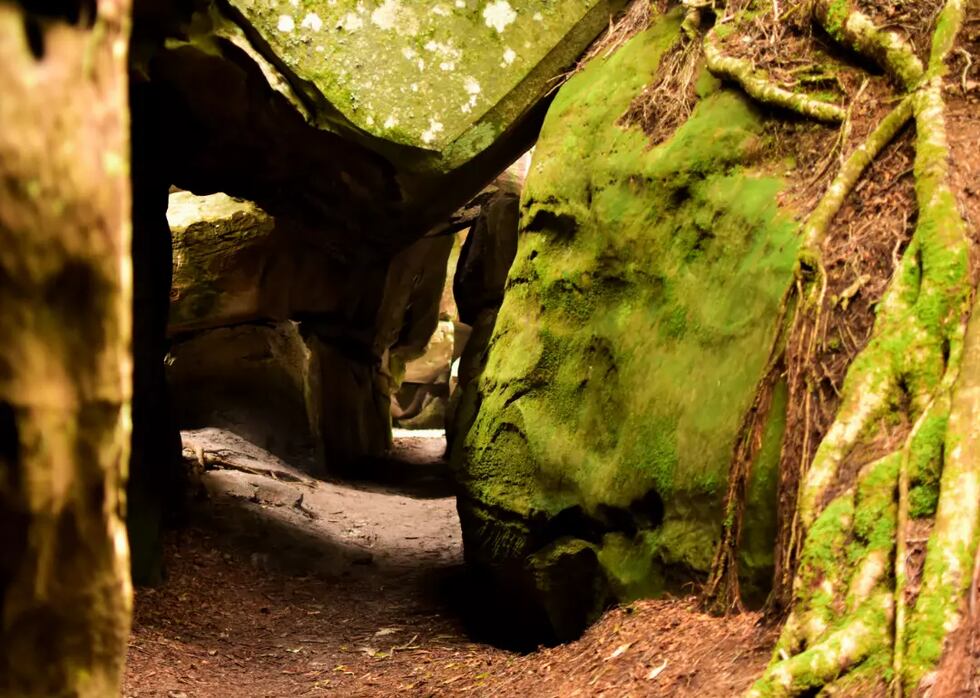 Virginia: Great Channels of Virginia
- Address: Saltville, Virginia

- Want to visit votes on Atlas Obscura: 2,162

- Been here votes on Atlas Obscura: 197

- Rarity ratio: 11.0
The Channels Natural Area Preserve, located in the Virginia Department of Forestry's Channels State Forest, is home to the Great Channels of Virginia—a 400-million-year-old maze of narrow sandstone pathways known as slot canyons that take hikers to the high point of Clinch Mountain. It's an unusual sight in eastern U.S. topography, as slot canyons are far more often found in the desert terrain of the American Southwest. It's not for novice hikers, either: the Great Channels were once off-limits because they were so difficult to reach. Today's "easier" trails still involve steep climbs to 4,208 feet above sea level and a rocky landscape.
Washington D.C.: Riggs Library
- Address: O Street NW and 37th Street, Washington, District of Columbia

- Want to visit votes on Atlas Obscura: 1,809

- Been here votes on Atlas Obscura: 227

- Rarity ratio: 8.0
Georgetown University's Riggs Library looks like a scene out of a book lover's most elaborate fantasy: multiple levels of floor-to-ceiling bookshelves connected by cast-iron catwalks and spiral staircases, with daylight streaming into the central atrium. A rare example of cast-iron construction in such a facility, it was the university's main library from 1891 until being replaced in 1970—but now, it's used only as a space for the upper echelon of university-sponsored events. Unfortunately, the general public is not allowed access without an invitation.
Washington: Treehouse Point
- Address: 6922 Preston-Fall City Road SE, Issaquah, Washington

- Want to visit votes on Atlas Obscura: 2,333

- Been here votes on Atlas Obscura: 169

- Rarity ratio: 13.8
Pete Nelson—known for his starring role in the Animal Planet reality show "Treehouse Masters"—created a unique playground for adults in 2006 known as Treehouse Point. This "tree B&B," located about 25 miles east of Seattle, offers a getaway for the young-at-heart to channel their inner child in an immersive, wooded setting. Each of the seven treehouses where guests can stay is totally unique—and the main ways to see them are either by booking an overnight stay (which sells out months in advance) or signing up for a tour of the property.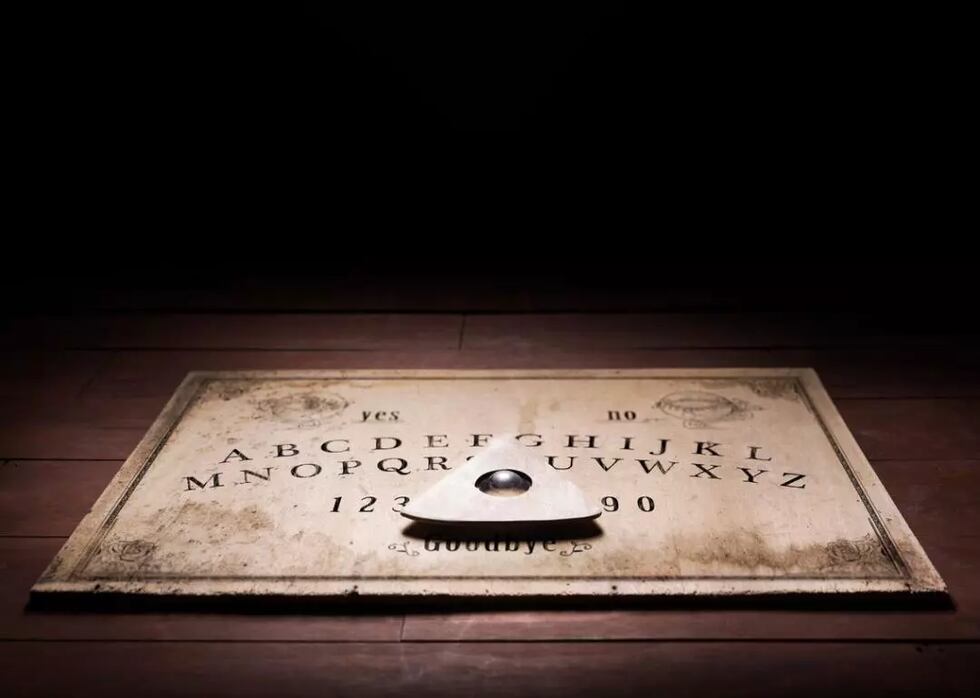 West Virginia: Archive of the Afterlife
- Address: 86 Railroad Street, Cameron, West Virginia, 26033

- Want to visit votes on Atlas Obscura: 1,620

- Been here votes on Atlas Obscura: 158

- Rarity ratio: 10.3
At the Archive of the Afterlife—aka the "National Museum of the Paranormal"—the spirited artifacts in the collection include an execution cap from a local electric chair, creepy dolls, a "haunted" Dr. Seuss book, and a photograph that the museum claims contains a powerful entity. Together, the Charleston Gazette-Mail wrote in a 2016 article, it's all "a riot of weird." And is it just a coincidence that is located across the street from Grave Creek? If you dare to become one of the "visiting souls" who cross over to find out, note that the tour season only runs on Fridays and Saturdays from April 1 through October 31.
Wisconsin: Shorewood Ghost Train
- Address: 1325 E Capitol Dr Shorewood, Wisconsin

- Want to visit votes on Atlas Obscura: 646

- Been here votes on Atlas Obscura: 101

- Rarity ratio: 6.4
A high-speed passenger train called the Twin Cities 400 used to run through Shorewood, Wisconsin, on its route between Minneapolis and Chicago—until it was decommissioned in 1963. But since 2016, it's lived on as the Shorewood Ghost Train, a multimedia installation on the rail line's former train trestle now known as the Oak Leaf Trail Bridge, which crosses over Capitol Drive.
The sound and light display mimic the "schedule, speed, and drama" of the 400 passing over it—with two departures nightly, heading northbound and southbound. Unfortunately, the schedule is temporarily suspended while the Shorewood Public Art Committee attempts to address a technical issue, but the plan is for the ghostly rail service to make a return appearance.
Wyoming: Hole-in-the Wall Outlaw Hideout
- Address: Johnson and Natrona Counties, Kaycee, Wyoming, 82639

- Want to visit votes on Atlas Obscura: 1,144

- Been here votes on Atlas Obscura: 128

- Rarity ratio: 8.9
The Hole-in-the-Wall Pass was a legendary hideout for criminal gangs, cattle thieves, stagecoach robbers, and other bandits in the Old West—and today, the Hole-in-the Wall Outlaw Hideout is a hidden gem in the high plains of Wyoming's Johnson County where visitors can literally walk in the footsteps of infamous "bad guys" who trekked over a narrow trail to cross up and over a steep geologic formation known as the Red Wall. Current access is through a private dude ranch called Willow Creek Ranch, where guests can drive cattle just as infamous outlaws like Butch Cassidy and the Sundance Kid did in the late 1800s.
Copyright 2023 Stacker via Gray Media Group, Inc. All rights reserved.