Queen Creek begins getting water from Colorado River following 5-year process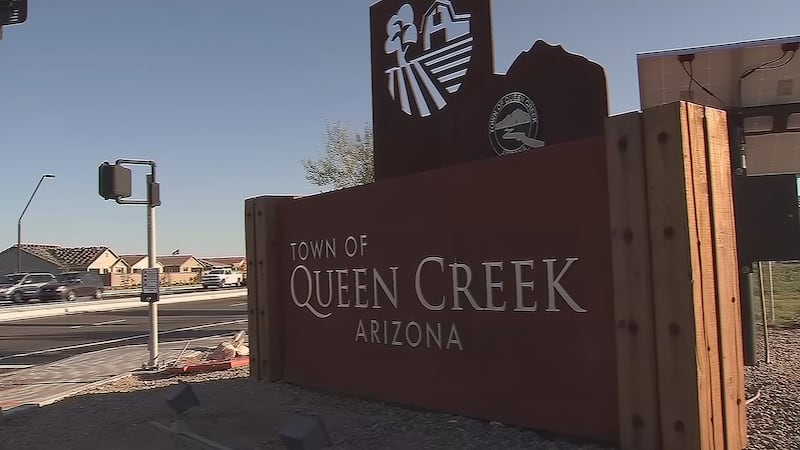 Published: Jul. 10, 2023 at 4:57 PM MST
QUEEN CREEK, AZ (3TV/CBS 5) — Queen Creek just announced a new water deal that seemingly means the fast-growing town can continue new housing construction.
In a news release Monday, town officials announced the purchase of Colorado River water rights from a property owner in Cibola Valley, part of La Paz County, to reduce its reliance on groundwater.
A Lengthy Process
Town officials said the extensive review and approval from the Arizona Department of Water Resources and the Bureau of Reclamation took five years. Now that the process is complete, Queen Creek receives water from their new source.
Just over a month ago, Gov. Katie Hobbs announced restrictions that would impact new construction around the Valley that relies on groundwater. According to a recent study, about 4% (nearly 5 million acre-feet) of groundwater demand needed for the Valley would not be met over the next 100 years if no action was taken.
Most cities around the Valley, such as Phoenix and Scottsdale, have what's called Designation of an Assured Water Supply (DAWS), meaning that leaders can prove they have enough water to support development now and for the next 100 years. But some area communities don't have a DAWS, including Queen Creek and Buckeye.
Impact To Homeowners
First, if you live in Queen Creek and get water from the town, that won't change. But the town has about 4.5 square miles of planning property that still needs a water source, which impacts about 8% of people who live there. And then there's expansion since the Town of Queen Creek remains one of the fastest-growing communities in the country. For reference, the town's population in 2008 was about 26,000 people. Today, it's closer to 75,000.
Town officials are expected to release additional details about the new deal during an event on Wednesday, July 19. In the meantime, learn more about how Queen Creek was impacted by the recent Arizona groundwater study here.
See a spelling or grammatical error in our story? Please click here to report it.
Do you have a photo or video of a breaking news story? Send it to us here with a brief description.
Copyright 2023 KTVK/KPHO. All rights reserved.