Police ID 3 people killed in crash near I-17 in north Phoenix
Published: Jul. 4, 2023 at 4:33 AM MST
|
Updated: Jul. 4, 2023 at 9:04 AM MST
PHOENIX (3TV/CBS 5) -- Three people are dead, and two others are hospitalized after a crash near Interstate 17 in north Phoenix.
The crash happened just after 11 p.m. Monday along 28th Avenue and Thunderbird Road, not far from the on/off-ramps of the freeway. Police say a Chevrolet Camaro was westbound on Thunderbird when it ran a red light at the I-17 southbound access intersection and collided with a Chevrolet Traverse that was heading south on the access road. After that collision, the Traverse then collided with a Subaru that was stopped at a red light.
When officers arrived, the Camaro was engulfed in flames. Fire crews removed a passenger from that car, who has since been identified as 21-year-old Esteban Espinoza-Lopez. He was rushed to a hospital, where he later died. The driver was able to get out of the car before it caught fire.
The driver of the Traverse, 54-year-old Majid Al Juhaishi, was taken to a hospital, where he also died from his injuries. A passenger in the Traverse, 41-year-old Tessa Jeffrey, was not wearing a seatbelt and was ejected from the SUV. First responders found her on the roadway near the crash site, and she was pronounced dead at the scene.
A man and woman who were in the Subaru were treated for non-life-threatening injuries and have since been released from the hospital.
Police say charges are pending for the 22-year-old man who was driving the Camaro. He was initially detained by officers but has since been released pending the results of toxicology reports. His name has not been released. Thunderbird Road was closed from I-17 to 29th Avenue during the investigation but has since reopened.
While most families are celebrating the 4th tonight, one woman is mourning the loss of her mom killed in the crash. "I got a call at work. The most devastating call I ever could've received on a holiday. Honestly, I can't explain how I feel," said Kiara Bartley, who lost her mom Tessa Jeffery in the crash.
Bartley planned on spending the fourth of July with her family, but not like this. "I don't know how life is supposed to go on. It's not fair. It's not fair at all," said Bartley. "I feel devastated because he could've waited a couple seconds for that light to turn green. And then I'd have my mom." The only thing keeping her going is knowing someone at the scene did everything she could to help.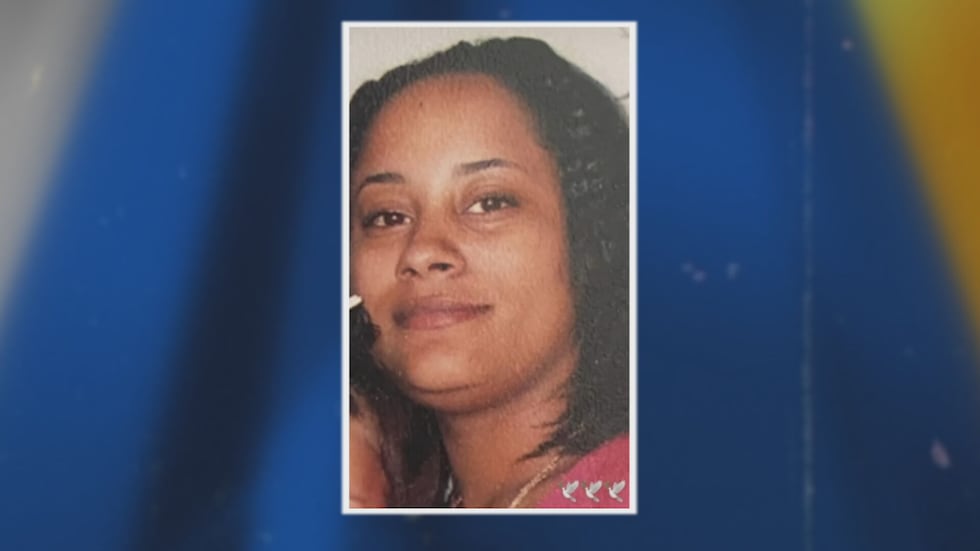 "It was by far the worst thing I've ever seen," said Tiffanie Ruiz, who tried to help on the scene. Ruiz saw the entire crash unfold. "Somebody said, there's a guy here too in this white Camaro so we went to that one," said Ruiz.
Ruiz, a certified nurse assistant, jumped into action. "We were trying. Me and these three grown men, with all of our might, pulled the passenger door off, and it was not budging," Ruiz said.
She tried to wrap one victim with a tourniquet made from a shirt, but it was too late. She moved on to another car and another victim. "Within seconds, the door that we were holding onto was hot, and there were flames inside the car," Ruiz recalled. Sadly that victim also did not survive.
Though proud she tried to help, Ruiz says she's now too scared to drive. Her husband was the one behind the wheel during the interview. "This is for sure going to be scarring. My husband suggested maybe we should look into therapy."
For Bartley, she's thankful Ruiz cared enough to try. "I just want to tell them thank you, and I appreciate everything they could have done or tried to have done," said Bartley.
With so many families driving home after fireworks tonight, Bartley says it really is the small things, like wearing your seatbelt, that could be the difference between celebrating with a family member or mourning them.
See a spelling or grammatical error in our story? Please click here to report it.
Do you have a photo or video of a breaking news story? Send it to us here with a brief description.
Copyright 2023 KTVK/KPHO. All rights reserved.