Lawsuit protesting Gov. Katie Hobbs' refusal to execute prisoner dismissed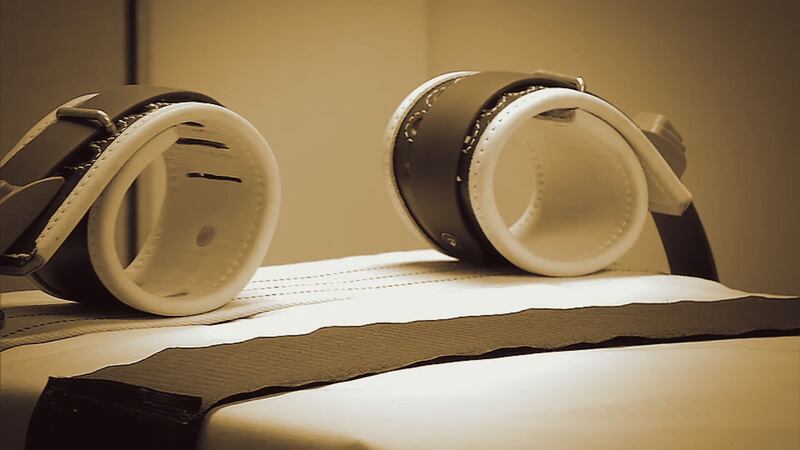 Published: Jun. 22, 2023 at 7:53 PM MST
PHOENIX (3TV/CBS 5) — A lawsuit that alleged Arizona Gov. Katie Hobbs exceeded her power in refusing to execute a prisoner earlier this year has been dismissed at the request of attorneys on both sides of the case.
The lawsuit dismissed Thursday had tried unsuccessfully to force the Democratic governor, who had ordered a review of Arizona's death penalty protocols because of the state's history of mismanaged executions, to carry out the execution of Aaron Gunches for his murder conviction in the 2002 killing of Ted Price. "It is agonizing for families to remain mired in grief and anger as they await justice. I believe the law is clear – once a defendant is sentenced to death, the state is obligated to act," said Maricopa County Attorney Rachel Mitchell. "I am committed to these families and will continue to take appropriate steps to make sure that they do receive justice and that the law is enforced."
Hobbs has vowed not to carry out any death sentences until there is confidence the state can do so without violating the law. Democratic Attorney General Kris Mayes' office has said it wouldn't seek any court orders to execute prisoners while the governor's review of death penalty procedures is underway.
In the weeks leading up to the April 6 execution date set for Gunches by the state's highest court, Hobbs' office also maintained the state wasn't prepared to enforce the death penalty, saying it lacked staff with the expertise to carry out executions, was unable to find an IV team to carry out the lethal injection and didn't have a contract with a pharmacist to compound the pentobarbital needed for execution.
But a dismissal agreement filed earlier this week by attorneys on both sides of the lawsuit provided an update on the state's readiness to enforce death sentences. It said the state had staff in place to carry out executions as of May 5 and will look for a compounding pharmacist.
Mitchell and two of Price's relatives had filed the lawsuit against Hobbs. They said the civil case was resolved because it answered the question of whether the state was prepared to carry out another execution. Still, Mitchell left open the possibility that she would ask a court in the future to let her seek execution warrants, which the Attorney General's Office normally requests.
While lawyers for Hobbs have said only the attorney general can seek a warrant of execution, Mitchell said there was no case law saying only the attorney general could request such a court order. "I am hopeful that this will get resolved by the governor's office quickly, keeping in mind what the victims are going through and hopefully they get back to business as usual. If that doesn't happen, we will have to explore other options," including asking a court to let her seek execution warrants, Mitchell said.
The governor's office and Colleen Clase, an attorney representing sister Karen Price and daughter Brittney Kay in the lawsuit, didn't immediately respond to a request for comment on Thursday.
Back in April, Maricopa County Superior Court Judge Frank Moskowitz ordered Hobbs and Ryan Thornell, the state's prison director, to show up to explain why the court shouldn't issue an order against them on the grounds they are violating the constitutional rights of victims entitled to prompt justice.
Arizona, which currently has 110 prisoners on death row, carried out three executions last year. That followed a nearly eight-year hiatus brought on by criticism that a 2014 execution was botched because of difficulties obtaining execution drugs. No executions are currently scheduled in Arizona.
The Associated Press contributed to this report.
See a spelling or grammatical error in our story? Please click here to report it.
Do you have a photo or video of a breaking news story? Send it to us here with a brief description.
Copyright 2023 KTVK/KPHO. All rights reserved.