Police ID Avondale man accused of shooting wife to death before standoff with officers
Court records show the victim had an Order of Protection against Jose Chagnon
Published: May. 30, 2023 at 4:42 PM MST
|
Updated: May. 31, 2023 at 11:58 AM MST
AVONDALE, AZ (3TV/CBS 5) — A man is accused of shooting and killing his wife before a standoff with Avondale police on Tuesday afternoon. The suspect has been identified as 53-year-old Jose Chagnon.
Just after 2 p.m., Sgt. Manuel Rios with Avondale Police says officers were called to a home near Avondale Boulevard and Buckeye Road after neighbors reported hearing gunshots. "After we heard those shots, we heard a lady scream. I see the lady in front of the house, she was laying (sic) there. I saw her and then I called 911," said Brenda Guzman, a neighbor.
According to court documents, at least two witnesses heard gunshots and looked out of a window to see an armed man chasing a woman. "I was panicking. I wasn't sure what to do. That's why I called 911 and told them what I'm seeing. As soon as I hung up with them, I called my son freaking out and told him to open the door for me because I wasn't sure if there was somebody else outside," Guzman added.
The court documents detailed what happened next. Officers arrived and found a woman shot near the front door of a neighbor's home. She was rushed to the hospital, where she died from a gunshot wound to the head. Her name hasn't been released, but police say she was 29 years old. Another officer arrived to find the suspect standing in the doorway of a home and ordered him to come outside. Chagnon reportedly refused, saying he would rather kill himself, and slammed the door.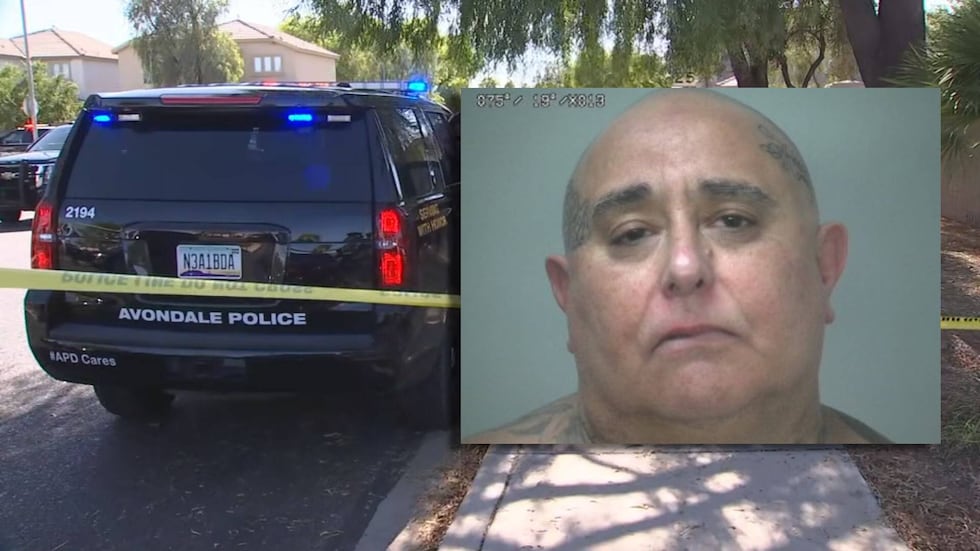 Police tried negotiating with the suspect while he was barricaded inside. Per documents, Chagnon allegedly admitted to killing his wife. He walked out of the house about 40 minutes later, saying friends and family talked him into surrendering. During a post-arrest interview, Chagnon reportedly told detectives that he and his wife had argued earlier in the day about an incident at the community pool and that he eventually punched her in the face while in the master bedroom. He said he then pulled a handgun from a nightstand drawer and fired a shot to scare her. While this was going on, Chagnon was reportedly on a FaceTime video call with his ex-girlfriend, who confirmed she could see him pointing the gun at the woman. The call disconnected after the shot was fired and Chagnon's ex-girlfriend called 911.
According to court documents, Chagnon said he didn't remember how he and his wife ended up outside, claiming that he "blacked out" because he was so upset. He added that if she had been shot and killed, he must have done it. Chagnon said he went back to his house and remembers seeing police begin to arrive. He said he then snorted meth and contemplated suicide before he called friends and family.
Chagnon was booked on one count each of first-degree murder, kidnapping and endangerment, as well as two counts of aggravated assault. Court records show that the victim had an Order of Protection against Chagnon.
During a search warrant at the home, police recovered a .40 caliber handgun in the kitchen and found a single shell casing in the master bedroom. Outside, investigators found seven additional casings. Police also recovered security video showing Chagnon racking the slide of a handgun and firing at the woman as she ran down the road. Police say several homes in the area had been struck by gunfire but that no one else was hurt.
Police are still working to find out what led up to the shooting. "They were always nice to me when he walks his daughter around the block. But I guess about two weeks ago now, they had an issue where cops arrived, and nothing happened," said Eric N., a neighbor. Arizona's Family reached out to Avondale police about whether they were called out to the home two weeks ago but never heard back. The investigation is ongoing.
See a spelling or grammar error in our story? Please click here to report it and include the headline of the story in your email.
Do you have a photo or video of a breaking news story? Send it to us here with a brief description.
Copyright 2023 KTVK/KPHO. All rights reserved.