Buckeye police arrest music teacher on child porn charges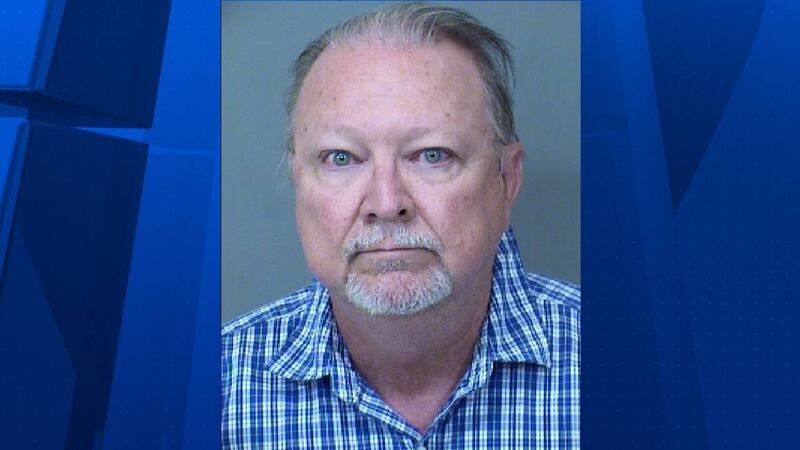 Published: May. 26, 2023 at 12:08 PM MST
|
Updated: May. 26, 2023 at 2:04 PM MST
BUCKEYE, AZ (3TV/CBS 5) — Buckeye police have arrested a west Valley music teacher on allegations involving child pornography.
Last October, Buckeye police began reviewing multiple cyber tips from the National Center for Missing and Exploited Children. Over the course of the past several months, investigators were able to track dozens of apparent child porn images to a unique IP address leading to a home in Buckeye. On Tuesday, officers served a search warrant at the home and detained 65-year-old Keith Armstrong.
According to court documents, Armstrong admitted to downloading the illegal content, telling investigators during an interview that "he was having issues becoming aroused after battling with COVID." He reportedly told police that a "stranger" told him to look into pornographic material and that he had been, moving from content depicting adults to children.
He allegedly told investigators that he saved content to a drive that was confiscated during the search warrant. Police say there were 10-25 files of child pornography stored on the drive. Armstrong was arrested on multiple counts of sexual exploitation of a minor.
During the interview, Armstrong also told investigators that he was a music teacher at a local school. Those documents indicate he teaches at a Legacy Traditional school, which has more than a dozen campuses around the Valley. Friday afternoon, a school spokesperson confirmed the teacher in question works at the West Surprise campus. Below is a statement that was sent to families:
Dear Legacy - West Surprise Families,
You may have heard reports regarding a Legacy - West Surprise teacher being arrested this week. Per school policy, the teacher has been placed on unpaid administrative leave and cannot access school grounds while the investigation is ongoing. Police have informed us they have no indication that Legacy students have been harmed or involved in any way.
As always, the safety and security of our students is our top priority. All applicants who teach or work with Legacy Traditional Schools are subject to a thorough criminal background check, including a fingerprint screening, prior to employment.
We will continue to assist law enforcement in any way possible as they conduct their investigation.
I greatly appreciate your support for our school community. Should we have any further information, we will be sure to share it with our families.
Sincerely,
Stephanie Becher
Principal
Legacy Traditional School - West Surprise
Copyright 2023 KTVK/KPHO. All rights reserved.