Army servicemember in Arizona reunited with 'Maltipoo' after over overseas deployment
A Maltipoo is a combination of a Maltese and a poodle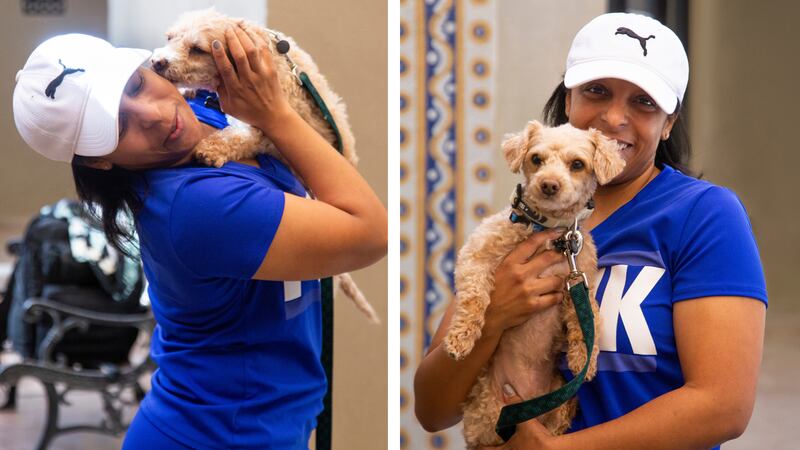 Published: May. 25, 2023 at 1:48 PM MST
PHOENIX (3TV/CBS 5) — Placing your furbabies in a pet hotel while you're out of town can be costly. So why don't you take them on over to the Arizona Human Society, which is what U.S. Army Sergeant First Class Sabrina Ruckes did.
In February last year, before Ruckes was deployed overseas, she tried to find someone to take care of her 5-year-old Maltipoo, Puma, but she was unable to find a temporary home. That's when she turned to AHS' Project Active Duty program, which places pets in foster homes for the length of a servicemembers deployment, regardless of the length of time — all free of charge.
Over a year later, Ruckes returned home from deployment and she was reunited with Puma and the two couldn't be happier.
AHS is able to do this as part of its partnership with PetSmart Charities. The program was launched after the September 11th attacks and AHS says, "This program allows loving pet owners leaving for a tour of duty to entrust their pets with AHS, providing not only a peace of mind during their deployment, but comfort knowing that when they return, their pet will be waiting for them."
Copyright 2023 KTVK/KPHO. All rights reserved.