Sedona City Council hears proposal to ban UTVs from city streets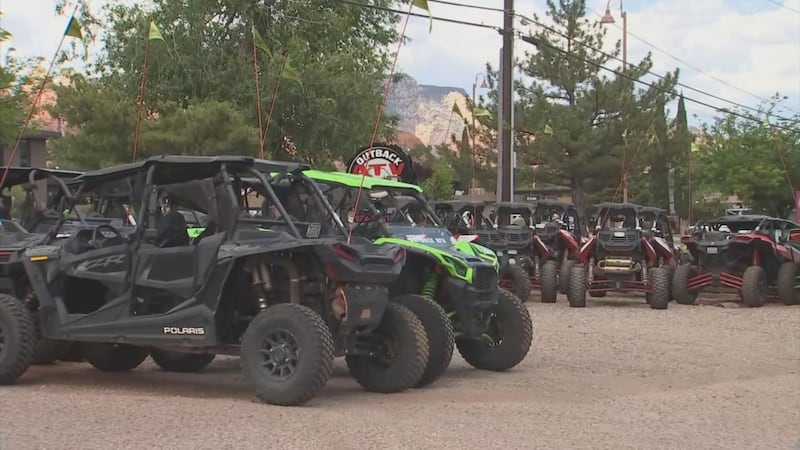 Published: May. 23, 2023 at 9:05 PM MST
SEDONA, AZ (3TV/CBS 5) — It may soon be illegal to drive utility task vehicles on Sedona streets. The City Council heard a presentation on Tuesday about banning UTVs from city streets and highways. According to the ordinance proposal, it's all about safety and tires. Supporters say UTVs don't have tires approved by the Department of Transportation for highway or street use. They say 11,000 crashes and 200 deaths nationwide are linked to tire failure.
During Tuesday's meeting, supporters spoke to the council about the vehicles don't belong on the streets since they're not "road safe," and the ordinance would help improve the community. Opponents said it would severely hurt over a dozen businesses renting out UTVs. Many of those businesses are right off the city streets, and rentals drive on them to get to and from the off-roading places they want to go.
The City Council had several changes to the ordinance proposal, including clarifying electric bicycles aren't included, exempting cars made before 1948, and the first violation should be a warning or repair order, not both. It's unclear when it will be looked at again before the council.
Copyright 2023 KTVK/KPHO. All rights reserved.