Gunman who killed 3 people, injured 2 officers in New Mexico was 18 years old, police say
Published: May. 15, 2023 at 12:58 PM MST
|
Updated: May. 15, 2023 at 5:12 PM MST
(CNN) -- The gunman who on Monday shot and killed three people and wounded multiple others, including two law enforcement officers, in Farmington, New Mexico, was 18 years old, the deputy police chief told reporters.
Police didn't say what kind of weapon the gunman used before he was killed by responding officers. Farmington police Deputy Chief Baric Crum said four officers responded to multiple 911 calls about gunfire at about 11 a.m. MT.
They found a "chaotic scene where a male subject was actively firing upon individuals" in a neighborhood, Crum said. The deputy chief said nine people beside the gunman were shot, but didn't specify whether the total included the three deceased civilians and the wounded law enforcement officers.
It was unclear whether the shooter entered any homes, Crum said, citing the preliminary nature of the investigation. Police were still trying to figure out why the shooter was in this neighborhood, he said.
A Farmington police officer and a New Mexico State Police officer were shot and are being treated for their injuries in a hospital. They are in stable condition, authorities said. Crum didn't identify any victims or the shooter. He said police expect to hold another news conference Tuesday afternoon.
The Phoenix division of the Bureau of Alcohol, Tobacco, Firearms and Explosives (ATF) earlier tweeted that it was "responding to a report of a mass shooting" in Farmington.
New Mexico Gov. Michelle Lujan Grisham said she is praying for the victims and their families and has directed the state to support the investigative efforts of the city and county. "Although details continue to emerge about this incident, this serves as yet another reminder of how gun violence destroys lives in our state and our country every single day," she said in a statement. "This administration will not stop fighting the epidemic of gun violence from every angle possible."
CNN has reached out to the city's mayor for comment.
Farmington is located in northwestern New Mexico, just south of the Colorado state line. It is about 150 miles northwest of Albuquerque.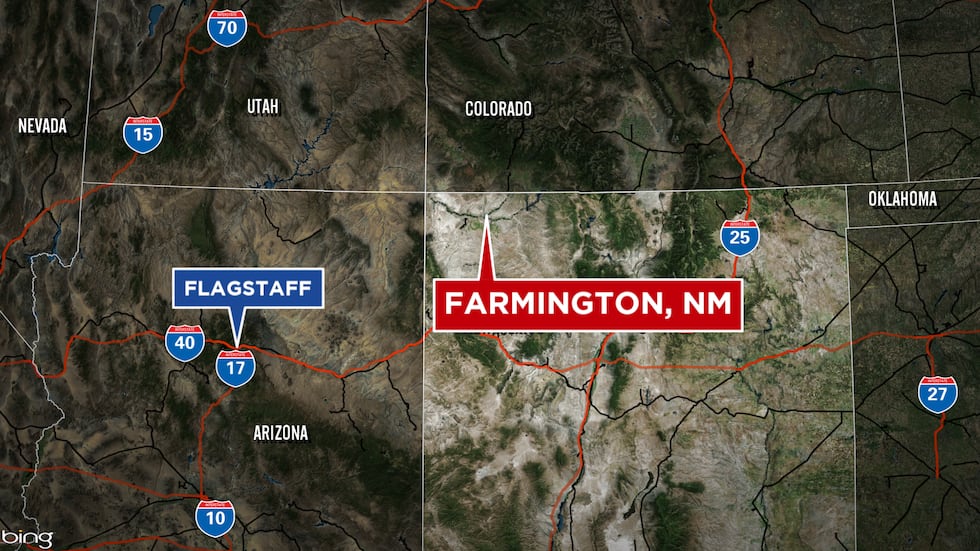 The-CNN-Wire™ & © 2023 Cable News Network, Inc., a WarnerMedia Company. All rights reserved.