Former Suns GM Lance Blanks died by suicide, daughter says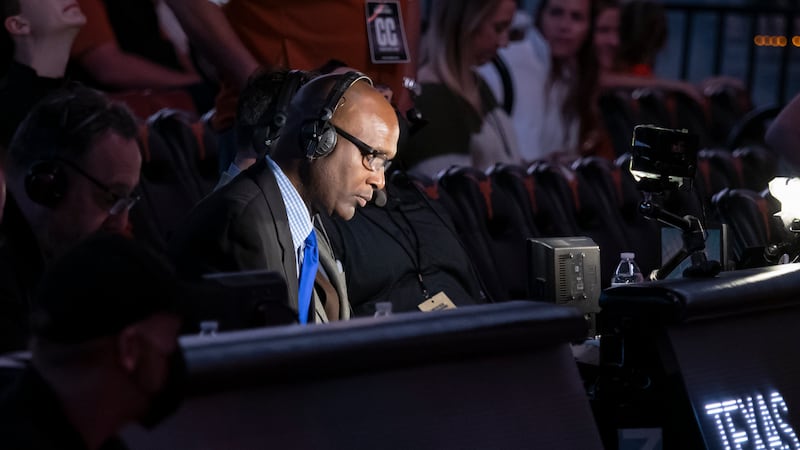 Published: May. 9, 2023 at 3:36 PM MST
PHOENIX (3TV/CBS 5) - Former Phoenix Suns general manager and ESPN college basketball analyst Lance Blanks died by suicide on May 3, according to his daughter, Riley Blanks Reed.
Blanks' cause of death was unknown prior to his daughter's announcement Tuesday morning, when Reed wrote a poignant and reflective column for ESPN on the life and legacy of her father.
"People will want more information. But the fact is we will never truly know why. And we don't need to. All we need to do is remember him, honor him, celebrate him and pour our love into the family that made him happy," Reed wrote for ESPN. "All we need to know is that, oftentimes, the people in the most pain are the giants in our lives."
Blanks was the GM of the Suns for three seasons, missing the playoffs in every season.
Prior to becoming an executive, Blanks had a luxurious collegiate career. Blanks played for the Texas Longhorns for two seasons after transferring from the University of Virginia, leading the Longhorns to an Elite Eight appearance in 1990. Blanks was drafted 26th overall by the Detroit Pistons in 1990, but his NBA career never took off, playing three seasons in the NBA and spending time in Europe before retiring in 1999.
Blanks transitioned into his post-playing career almost immediately, becoming a scout with the San Antonio Spurs and later becoming the GM for the Cleveland Cavaliers and Suns. Since 2020, Blanks had served as an analyst for Longhorn Network.
"Daddy, Lance, LB, my forever hero, has left a void that cannot be filled. And yet, I find solace in the promise to honor him with everything he left us," Reed wrote. "In the loving embrace of my sister, Bryn, I will remember that we are both forever connected to the remarkable man who was our world."
Copyright 2023 KTVK/KPHO. All rights reserved.