How high Lake Powell and Lake Mead are expected to rise this summer
Lake Powell water levels likely to go up nearly 69 feet by the end of July; Lake Mead at about 12 feet.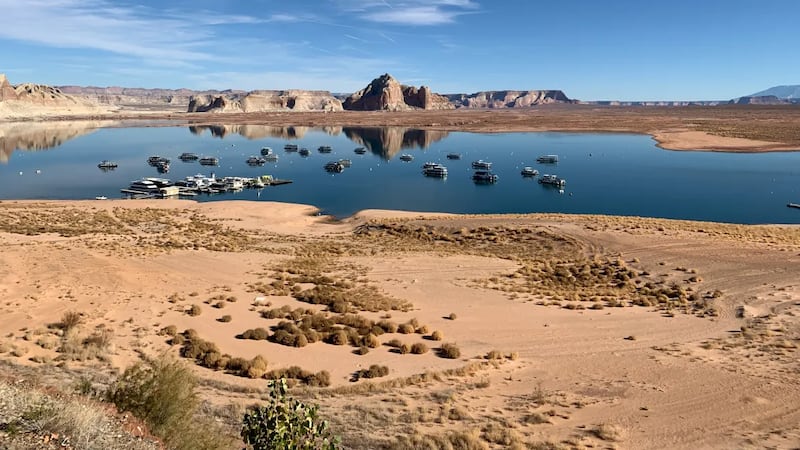 Published: May. 3, 2023 at 11:48 AM MST
PAGE, AZ (3TV/CBS 5) -- As temperatures warm up across Arizona, hydrologists are tracking how high Lakes Powell and Mead will rise this summer.
According to the current forecasts, Lake Powell will likely increase by nearly 69 feet by the end of July, and Lake Mead will go up by nearly 12 feet. That's according to Paul Miller, a service coordination hydrologist with the Colorado River Basin Forecast Center.
Miller says those numbers come from a 24 month study. This means [Lake] Powell will go from 24% full to 43% full, said Miller, and for [Lake] Mead it will go from 29% full to 31% full. "Some places that have been underwater before will be underwater again," Miller said. "That being said Lake Powell is going to be pretty low. People are still going to be able to see like the bathtub ring that people talk about at Powell."
The Bureau of Reclamation will likely update those around mid-May, Miller said, but he doesn't expect them to change in a major way.
"We have a massive amount of snowpack right now," Miller recently told Arizona's Family. "And as the temperatures warm, that snow is going to be coming off and there's an increased likelihood of flood threats in the Colorado River basin. There's going to be higher than-normal flows throughout the region. There's going to be colder than normal water throughout the region."
Despite the wet winter, Miller says it won't get us out of the decades-long drought. "We've been in this drought for over 20 years now," he said. "And this one good year is a really beneficial year for us and it's helpful for the reservoirs. But it's going to take a long time and continued conservation efforts and continued conservation from everybody."
This comes as Phoenix and other major cities may face cutbacks to our Colorado River water supply. The Colorado River provides water and electricity to more than 40 million people in seven states: Arizona, California, Colorado, Nevada, New Mexico, Utah, and Wyoming.
Decades of overuse, combined with years of drought worsened by the climate crisis, have spurred a sharp drop in water levels in recent years at Lakes Mead and Powell, the nation's largest reservoirs that power Hoover and Glen Canyon and provide water for drinking and agriculture to millions.
The U.S. Department of the Interior is expected to make a final decision on the cuts, and how and when they would be implemented later this summer.
Copyright 2023 KTVK/KPHO. All rights reserved.