Maricopa County records highest West Nile Virus outbreak in 2021, CDC says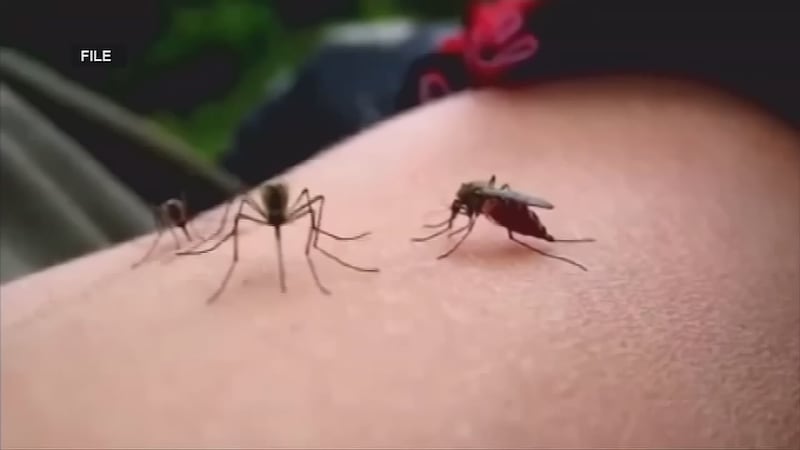 Published: Apr. 29, 2023 at 7:21 PM MST
PHOENIX (3TV/CBS 5) - If you plan to spend time outdoors this summer, you may want to grab some bug repellent. The Centers for Disease Control and Prevention released a new report on the West Nile Virus outbreak in the U.S. in 2021. The report showed that Maricopa County had the most cases of the virus than any other county in the nation.
The West Nile Virus is carried by birds and transmitted to mosquitos which can then pass the virus on to humans. One factor that caused the virus to spike in the Valley was the monsoon, which, that year, created the perfect conditions for mosquito breeding. According to the National Weather Service, 2021 had one of the biggest monsoon seasons on record in Maricopa County.
However, any still body of water can attract virus-carrying mosquitoes. This year has already had one of the wettest winters recorded, and experts are sounding the alarm on ways to control and limit mosquito breeding. One way is by taking care of swimming pools and backyards.
"When it's a big body of water like a swimming pool or a pond, you need to make sure the water needs to be circulating," said Johnny Dilone with the Maricopa Environmental Services. "Mosquitoes can breed in those big bodies of water. That's an ideal breeding ground because it's huge, there's a lot of water."
Not every mosquito will carry the virus. Only a small portion of a specific breed of female mosquitos can transmit the disease to humans. While cases are rare, the West Nile Virus can present very serious complications like paralysis and even death. In 2021, there were under 1487 cases in Maricopa County. Of those infected, 64% or 956 people had to be hospitalized, and 7% or 101 people died from the virus.
Dilone says the best way to protect yourself from virus-carrying mosquitoes is to follow the four R's: Repel, Remove, Repair Your Yard, and Remind.
Copyright 2023 KTVK/KPHO. All rights reserved.