Gov. Hobbs signs declaration of emergency for flooding cleanup in Yavapai County
This allows her office to offer funds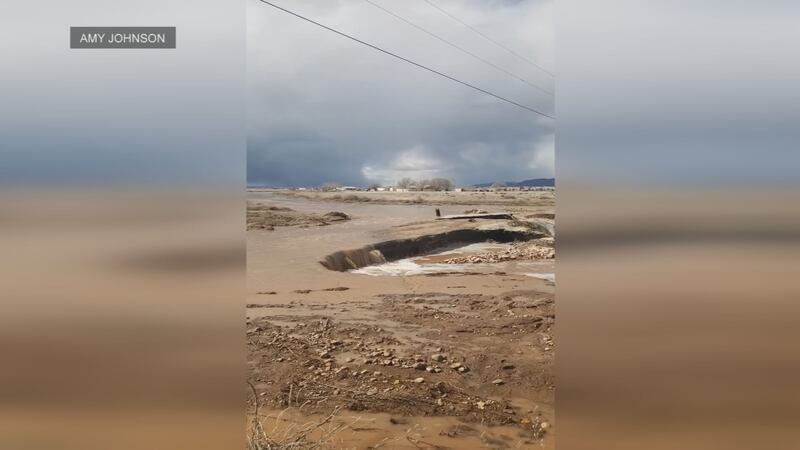 Published: Apr. 13, 2023 at 5:43 PM MST
YAVAPAI COUNTY, AZ (3TV/CBS 5) — Although the weather that devastated certain areas of Arizona has passed, the damage the storms left behind still needs to be cleaned up, and the people affected may still need help.
On Wednesday, Gov. Katie Hobbs signed an executive order issuing a Declaration of Emergency for Yavapai County. This allows the governor's office to provide emergency funding, resources and support to repair infrastructure. "Camp Verde and other nearby communities will get some much needed relief after getting hit with extreme weather last month," Hobbs said in a press release. "The Declaration of Emergency will allow this area to repair critical infrastructure damaged by flooding." The order will cover the weather events from March 15 to March 28.
Major flooding hit the residents of Paulden, Cornville and Sedona. In Paulden, waters deteriorated roads and bridges. Paulden resident Amy Johnson told Arizona's Family that she and her family were stranded due to floodwaters destroying a main road, and her secondary route, a bridge, was submerged. "It's having an impact on our community, for sure," Johnson said at the time.
The combination of snowmelt and rain caused rushing and rising waters. The Yavapai County Sheriff's Office strongly recommended that residents in Cornville evacuate to higher ground, specifically if they lived near Oak Creek River in late March.
Early evacuation orders affected several neighborhoods around Camp Verde, Sedona, Rimrock and Lake Montezuma on March 15, but officials allowed most residents to return home the next day after the order was lifted.
If a local or state agency needs help, they can ask the governor to declare a state of emergency to receive funding or assistance.
Copyright 2023 KTVK/KPHO. All rights reserved.