Phoenix Mayor Kate Gallego delivers hopeful vision during 2023 'State of the City' address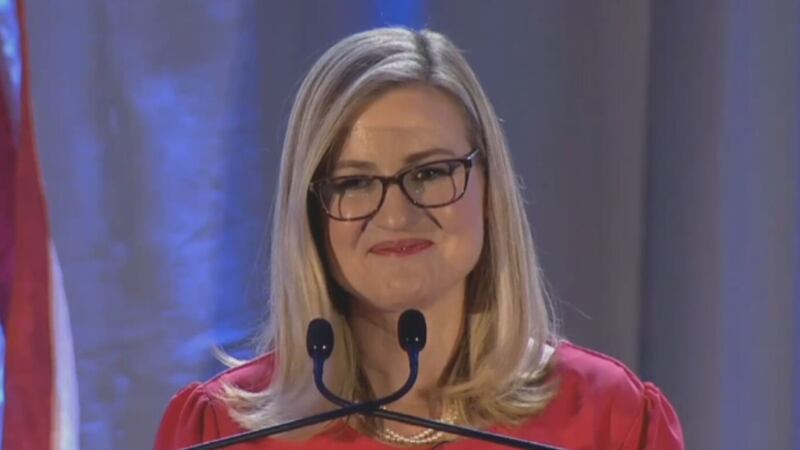 Published: Apr. 12, 2023 at 9:54 AM MST
|
Updated: Apr. 12, 2023 at 1:23 PM MST
PHOENIX (3TV/CBS 5) -- Phoenix Mayor Kate Gallego delivered the annual State of the City address from the Sheraton Hotel downtown on Wednesday afternoon, envisioning a hopeful future for the city that has witnessed explosive population growth over the past few years.
From tackling the homeless crisis to our Valley's housing affordability, Phoenicians aren't quiet about what they want to see changed in their city. "Well, I definitely think mental health is a huge issue," one resident told Arizona's Family. "The roads need to be expanded. A lot of potholes and in the central city, there seems to be a lot of red light running still," another said.
This year's theme was "The Future Is Phoenix." envisioning a particularly hopeful vision of taking action on climate challenges, housing and staying on the cutting-edge of technology. Issues that were top of mind included the downtown homeless crisis and the impending water shortage.
"To guarantee that all Phoenicians have uninterrupted access to clean water, the City Council and I approved the first step toward the development of an Advanced Water Purification Facility that will recycle 60 million gallons per day when complete," said Gallego. Law enforcement is another key issue the mayor addressed. "We are now the highest performing law enforcement agency in the state," Gallego remarked, as the police department got a significant pay increase rollout last August. "We want to attract our best officers, and make sure they meet our high standards of safety and accountability"
Gallego also discussed how advanced technology is boosting the local economy. For example, we've already seen autonomous (self-driving) vehicles make national headlines and be used across the city as a transportation option. She also called on the legislators to pass Prop 400, a county-wide tax that would give more funding for infrastructure improvements. Gallegos is also asking residents to approve another general obligation bond, citing success of the 2006 bond that worked to improve the downtown area and bring in thousands of ASU students.
As to solving the housing crunch, the mayor noted recent technological improvements like 3D-printed houses in addition to more unique shelter options. "Downtown is home to the largest shipping container housing project in the country," said Gallegos. "We are building on this success with a much larger project on Buckeye Road." Gallego further explained that a total of seven new investments are in the works.
The mayor also touched upon the Super Bowl and how the city handled the record amount of visitors.
Copyright 2023 KTVK/KPHO. All rights reserved.