New street drug "gray death" left Pinal County deputy feeling dizzy, lightheaded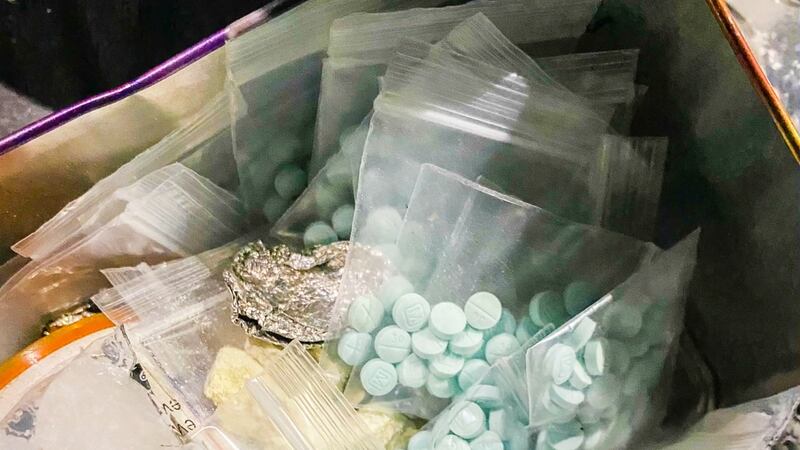 Published: Apr. 10, 2023 at 7:50 PM MST
PINAL COUNTY, AZ (3TV/CBS 5) -- A Pinal County deputy had a close call with a dangerous new street drug. According to Pinal County Sheriff Mark Lamb, a deputy was patrolling I-10 and pulled over a driver for having expired tags on March 24. He began talking to the driver and passenger, but their stories weren't adding up. Lamb says investigators searched the car and found cocaine, fentanyl pills, methamphetamine, and three ounces of a gray, rock-like substance. A deputy reportedly started feeling dizzy and lightheaded, and his heart began to race. However, he didn't need to go to the hospital and will be OK.
Investigators then sent the gray substance to be tested. On Monday, the results of the tests came back, and it was discovered the drug was a new street drug called "gray death." The drug is reportedly a mix of fentanyl and other powerful opioids. "Look what it did to my deputy just being in the vicinity of that drug," Lamb said in a video on Pinal County Sheriff's Office Facebook. "Imagine how deadly this could be if you used it on purpose."
Copyright 2023 KTVK/KPHO. All rights reserved.