Reports: Ex-Cardinals exec accuses owner Michael Bidwill of cheating, harassment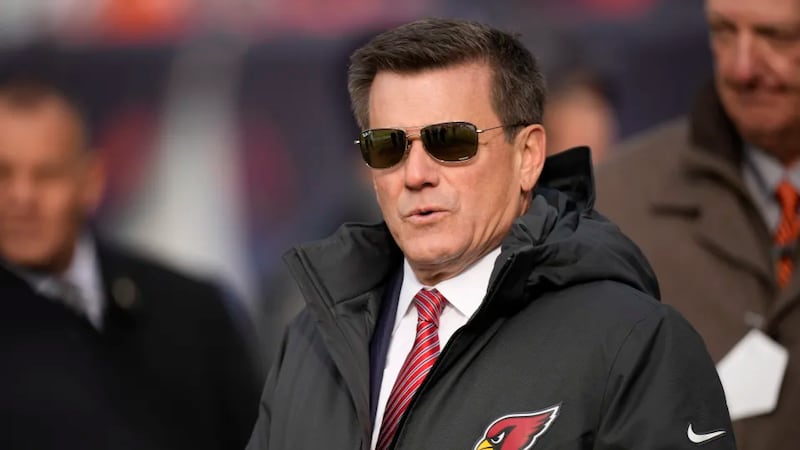 Published: Apr. 4, 2023 at 1:20 PM MST
PHOENIX (3TV/CBS 5) -- Multiple reports say that Arizona Cardinals' owner Michael Bidwill is being accused of misconduct, including cheating, discrimination, and harassment.
According to ESPN's Adam Schefter and The Athletic, the complaint stems from an incident in 2018 when former executive Terry McDonough says he and then-head coach Steve Wilks were forced to use burner phones to communicate with former GM Steve Keim as a way to get around his suspension from an extreme DUI conviction. McDonough is named in the complaint, saying that he felt forced to follow along with that plan after the NFL suspended Keim for five weeks.
"In response to McDonough's objection to the illicit burner phone scheme, Bidwill cursed at, berated, and formally reprimanded McDonough, and ultimately demoted him -- irrevocably damaging the trajectory of McDonough's 34-year career in the National Football League," the claim says. McDonough adds that his refusal to carry on the scheme cost him other opportunities within the league.
McDonough says he still has the burner phone containing evidence of the scandal. Accusations also include that Bidwill was racist and "created an environment of fear for minority employees."
Teams officials denied those reports to the media outlets calling the claims "wildly false, reckless and an opportunistic play for financial gain." The Cardinals also said the following about the claims raised by McDonough:
However, the Cardinals told ESPN that another exec was involved in that suspension scheme, with Bidwell asking that all phones be picked up and "communications stopped." While the NFL didn't comment on any specific claims, they acknowledge that they've received that complaint and said in part that it would be "handled under the league's arbitration procedures."
Copyright 2023 KTVK/KPHO. All rights reserved.